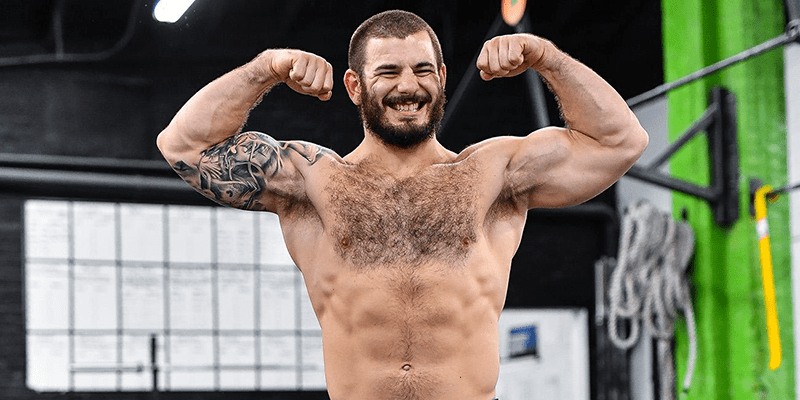 The 2019 CrossFit Games Open has officially wrapped up!
Submissions for 19.5, the final week of the online competition, were due yesterday (PT), with the unofficial leaderboards now finalised.
We say 'unofficial' as CrossFit now has to go through a detailed review process to very all qualifiers. They also have to wait for athletes to accept or decline invites to the 2019 CrossFit Games. So, while the leaderboard probably won't be changing much over the next few days, for now they are only unofficial.
As it stands, here are the leaderboards for the individual athletes following the 2019 CrossFit Games Open:
Individual Men – Unofficial Top 25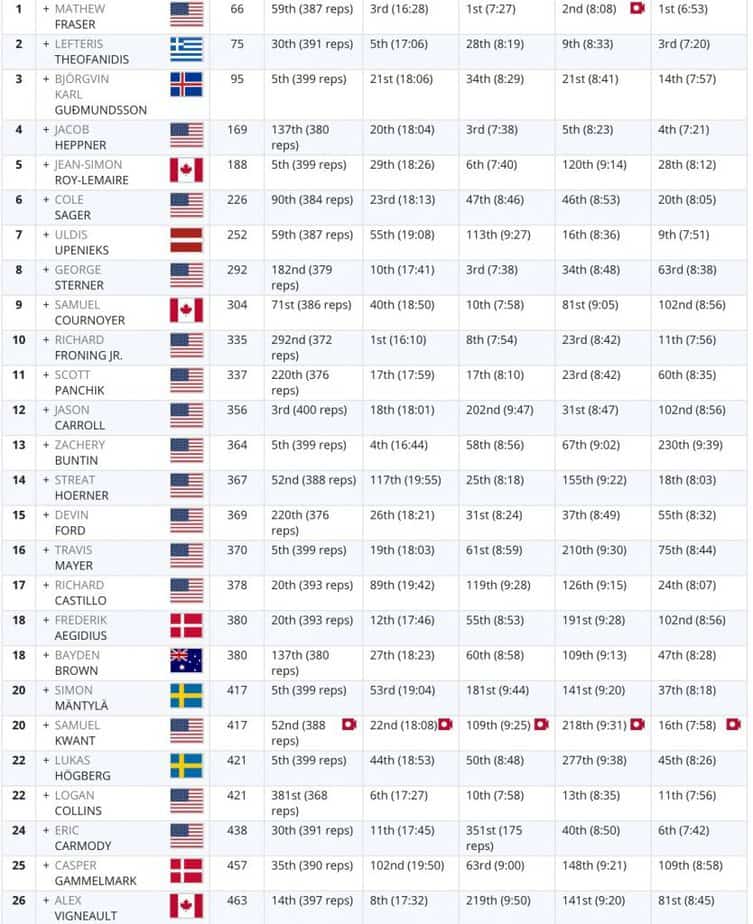 Individual Women – Unofficial Top 25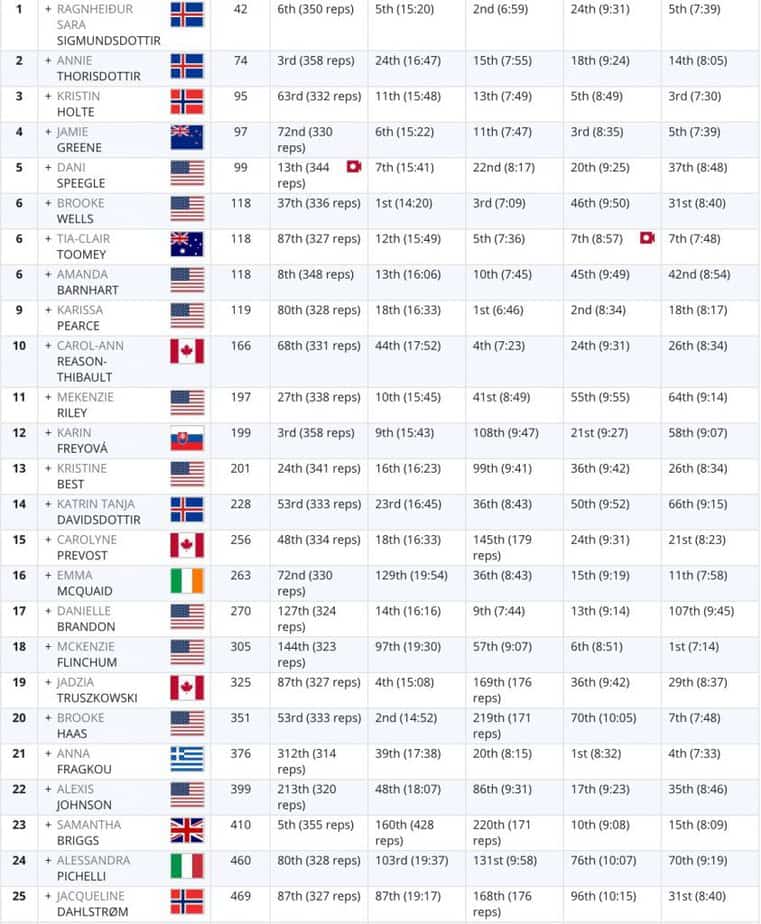 As we can see, Mat Fraser was the clear standout in the men's half, finishing well ahead in first place and securing his ticket back to Madison later this year. While in the women's half, Sara Sigmundsdottir finished ahead of former Games champion Annie Thorisdottir to secure an Icelandic quinella.
The result means Thorisdottir will be competing at the Games for the 10th time in 2019, and become just the third athlete in history to reach that milestone. Ben Smith and Becca Voigt are the two others.
Here are some other interesting facts from the results:
18 veteran females from the 2018 Games will be returning; 14 veterans on the mens side.
There are five potential individual rookies in the top 10 for the men: Lefteris Theofanidis (2), Jean-Simon Roy-Lemaire (5), Uldis Upenieks (7), George Sterner (8), and Samuel Cournoyer (9).
There is only one potential rookie in the top 10 for women: Dani Speegle, who took 5th.
Four time Games champion Rich Froning will get an invite to the Games. But he is expected to decline the individual invite to compete in the Team division.
Lauren Fisher, Emily Bridgers, Camille Leblanc-Bazinet, Noah Ohlsen, Ben Smith, and Brent Fikowski are some of the big names to miss out on direct qualification for the Games through the Open.
At this point, there are only around 14 more CrossFit Games invites remaining. This is made up of 10 Sanctionals events and four at-large invites.
It's shaping up for an eventful finish to the 'sanctional' stage of the CrossFit Games season with the Open now in the books for 2019!