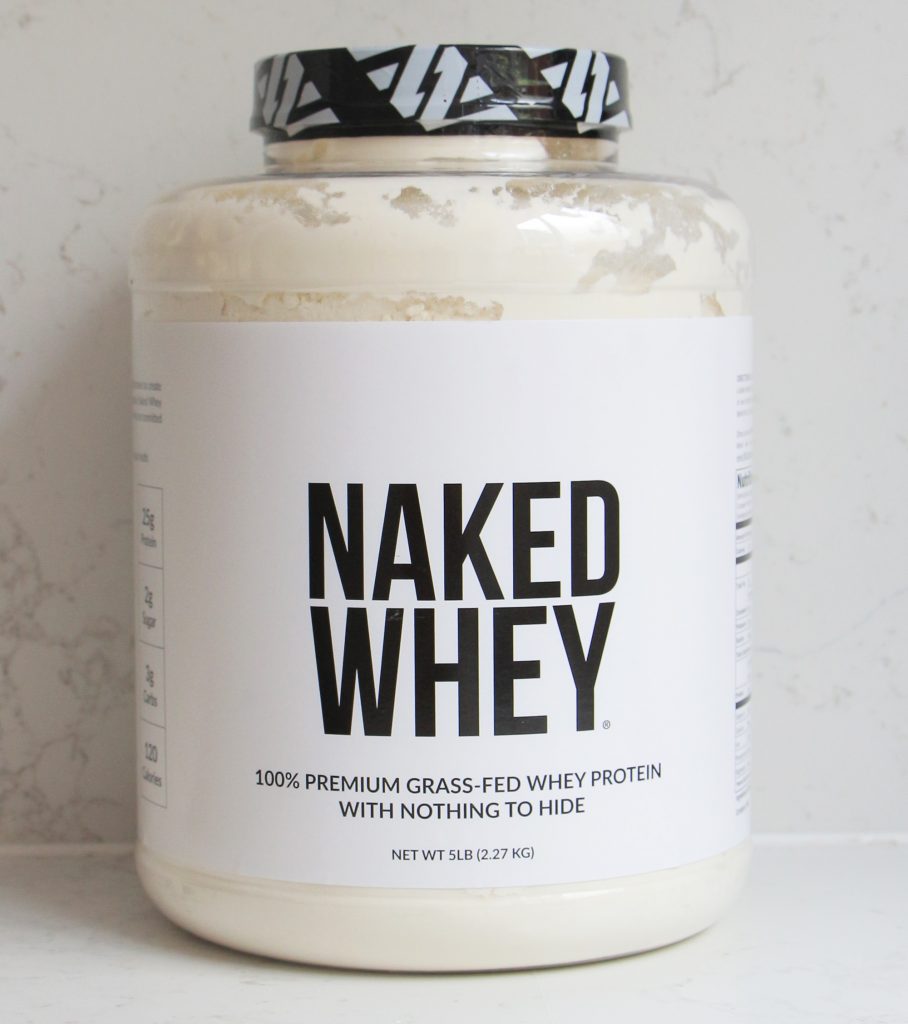 This week we take a moment to review a grass fed protein powder called 'Naked Whey' from Naked Nutrition:
Item: Naked Whey
Price: $89 USD (5lbs tub)
Retailer: Naked Nutrition
Purchase: www.NakedNutrition.com
It's well known that buying protein powders can be a bit of a gamble these days with so many products on the market. Most of which claim to be advanced formulas with many gimmicks and point of differences to make them stick out from the rest.
While some of these brands deliver mediocre products, there are still many protein powders that have a lot to offer. On face value, 'Naked Whey' by Naked Nutrition appears to be one of them.
Naked Nutrition is based in Florida in the USA. As their name suggests, they're well known in the supplement industry for creating products with no ingredients like artificial colors and sweeteners. According to their website:
"At Naked Nutrition our vision is to help support your health and fitness goals by sourcing premium ingredients, using as few of them as possible and being transparent so you know exactly what's going into your body. It's that simple."
Naked Nutrition's flagship product is a pure, unflavored whey protein concentrate called Naked Whey. As can be deduced from the info above, it is free from anything artificial and has eliminated numerous ingredients of little nutritional value.
But rather than just rely on the labels, we decided to put Naked Whey to the test to see if it lives up to its claims. Here are our thoughts on the supplement by Naked Nutrition and whether we think it's a worthy purchase: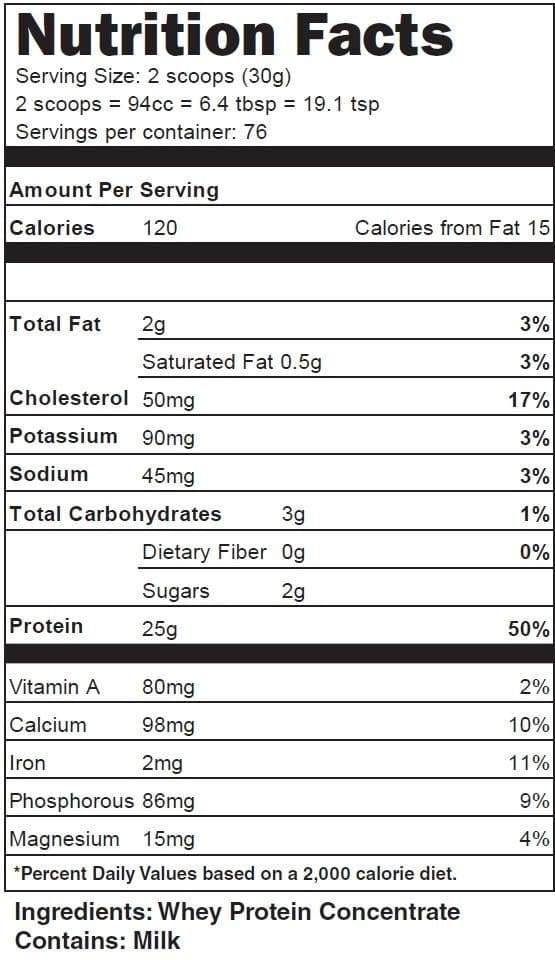 The Good
Ingredients: One of the main selling points for Naked Whey is high quality ingredients that go into the protein blend. From what we're told, Naked Whey is sourced from small California dairy farms which are grass-fed year-round. And raised without growth hormones like rBGH or rBST. Naked Whey is completely free of additives and artificial sweeteners (it's sweetened with coconut sugar).
In terms of the actual ingredients, there is only one: whey protein concentrate. So rather than load the blend up with a bunch of additives that act more as "fillers" and gimmicks, Naked Nutrition has chosen to include only what we need – good protein!
Nutritional: As mentioned above, the ingredients in the Naked Whey blend are free from any unwanted additives or fillers. But the nutritional breakdown is also impressive. Each serving (30g) is loaded with 25 grams of protein, 2 grams of fat and 3 grams of carbohydrates (2g sugar). So the blend is ideal for fueling workout recovery and muscle growth.
Tested and Approved: Naked Whey has been third party tested and approved by health regulators. So we know it's safe to use and contamination free, which can't be said for all protein powders on the market.
Good Range of Flavors: The range of Naked Whey comes in four different flavors. They are Vanilla, Chocolate, Strawberry and 'Unflavored'. This is ideal for anyone who may have an intolerance to certain tastes as they can find one that suits. Personally, I find it annoying when brands only have 1-2 flavor options, as I am a very fussy drinker!
Price: Naked Whey is reasonably priced. While it isn't cheap, it's also not highly expensive. It's only available in large, 5-pound tubs, which provide 60 two-scoop servings for $89USD. When you break down the price, that's roughly $1.50 per serving or six cents per gram of protein. Compared to other brands like Optimum Nutrition and Musashi it's only slightly more expensive. And when you consider the protein bend, on paper, appears to be of higher quality, then it is reasonably priced.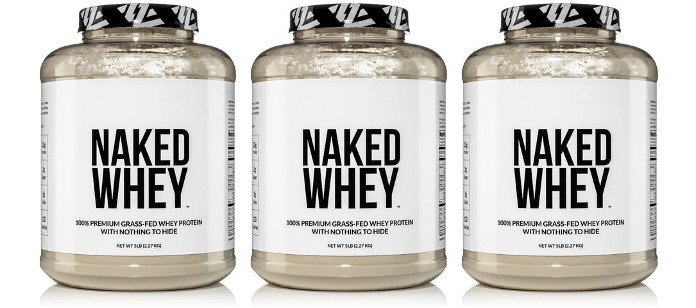 The Bad
Hard to Mix: One downside to Naked Whey is that the protein blend didn't mix that well. I found it harder than most other powders to blend and mix into liquid. By no means was it impossible to mix through. It just took more time and effort than some of the other protein powders I've used in the past.
Taste: If I'm being totally  honest, I wasn't much of a fan of the "unflavored" flavor of the Naked Whey protein. I could certainly tolerate it and drink it, but it just wasn't my favorite taste. I didn't get a chance to try some of their other flavors. So it could easily be just this flavor that wasn't great for me.
Conclusion
Overall, I quite enjoyed the Naked Whey protein blend.
From a nutritional standpoint, it ticks all the boxes and is also made up of high-quality, natural ingredients, free from any artificial chemicals and fillers. Unlike some other brands on the market, they have simplified the ingredient list to give you what you need – good quality protein!
While it might not blend or mix as well as some others, it's a tiny price to pay for a higher quality product that will give you better results.
If you're after a decent protein blend supplement to add to your diet, then Naked Whey by Naked Nutrition is a worthy purchase.