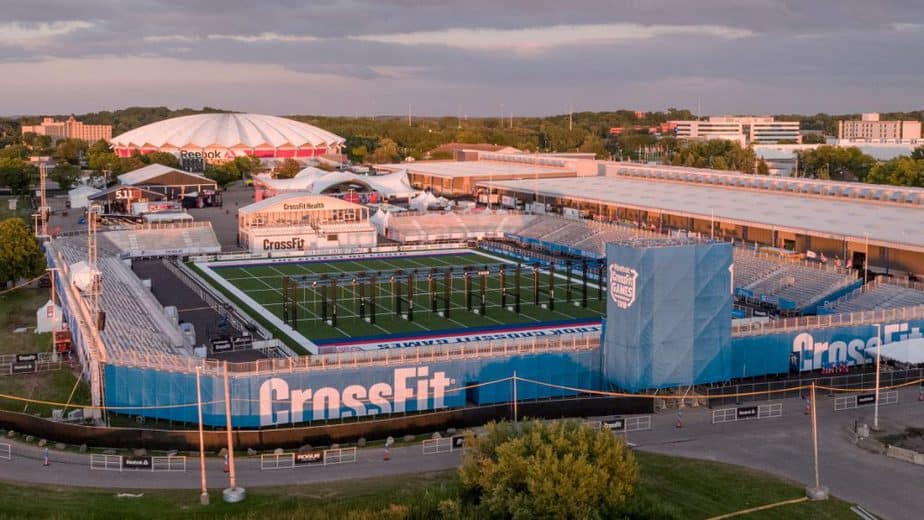 The 2019 CrossFit Games Schedule has now been released!
This year's competition will get underway on Thursday, August 1, in Madison, Wisconsin. Individual athletes will kick off proceedings before the Teams take to the floor.
Day 1 of competition will begin at 9am with individuals and wrap up with teams, followed by the Athlete Ceremony.
Days 2 through to 4 will begin at 10am with competition finishing by 6pm. Individual and team competitions will not overlap.
The CrossFit Games competition begins for age groups on Friday, August 2, at 8am awith the first day wrapping up by 6pm.
Here is a breakdown of the dates of times of competition for the 2019 CrossFit Games:
INDIVIDUAL AND TEAMS
Thursday:  9am – 6pm
Friday: 10am – 6pm
Saturday: 10am – 6pm
Sunday: 10am – 5pm
AGE GROUP COMPETITION
Friday: 8am – 6pm
Saturday: 10am – 6pm
Sunday: 10am – 3pm
The field of individuals will see 148 men and 134 women compete in the Individual divisions.
After the first event, the field will be cut to just 75 athletes. Cuts will continue throughout the competition and will progressively narrow over the course of events to 50, 40, 30, 20, and then to the final 10 athletes.
More information will be released on the CrossFit Games website in coming days.