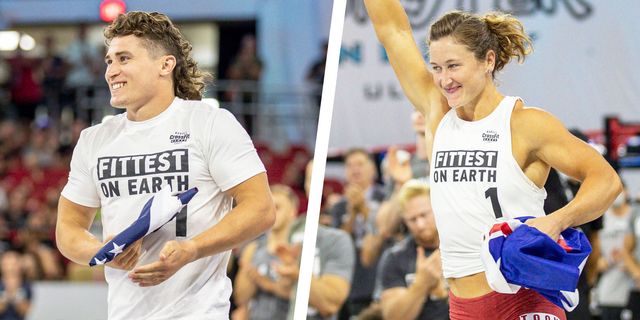 The 2021 CrossFit Games wrapped up only weeks ago, but attention is already turning to 2022 and what next year's season will deliver.
Dates for the beginning of the season have already been announced by CrossFit. HQ revealing that the first stage of the 2022 NOBULL CrossFit Games will kick off in February next year. As always, the season will get underway with the CrossFit Games Open, with the first online workout to be revealed on February 24, 2022.
For those who are unfamiliar with how the "Open" works, the all-inclusive worldwide Open is the largest participatory sporting event on Earth. During the online competition, one workout is released each week, and athletes who enter will have four days to record and submit scores.
There are a heap of divisions including Rx, scaled, masters and special divisions for teenagers, age groups, and adaptive athletes. There are also plenty of betting markets open at the moment, in case you wanted to use your PlayAmo bonuses to back an athlete in 2022.
After the CrossFit Games Open, there will be a series of "Sanctional" events taking place, providing a place for athletes to qualify for the Games finals. Then it will be a final showdown of all the qualifiers at the CrossFit Games to determine who is the fittest on Earth.
Here is a quick look at last years individual and team winners and a quick preview on how they may fare in 2022:
Tia-Clair Toomey
The Australian claimed her fifth straight CrossFit Games title in 2021, cementing her place as the greatest female CrossFit athlete of all time. But next year she aims to compete in the 2022 Winter Olympics in Beijing in the two man bobsleigh. She will start her campaign to qualify in World Cup events later this year. This means her training focus will shift dramatically. She has publicly stated that she plans to compete in the CrossFit Games in 2022 and defend her title. But it'll be interesting to see how much her Winter Olympic dream affects her performance at the Games next year. That is, of course, given she qualifies.
Justin Medeiros
The 22-year-old won the 2021 CrossFit Games in his second year competing, after coming third behind Mat Fraser, who won his fifth title and then retired. Medeiros was too good for a stack of "veteran" athletes this year. And many are now predicting him to follow in the footsteps of Fraser and continue to dominate the men's division for years to come. The likes of Patrick Vellner, Brent Fikowski, Ben Smith and Noah Ohlsen will have something to say about that. But with many of them now moving into "veteran" status, one wonders if they will have the ability to keep up with the younger Medeiros.
CrossFit Mayhem
Once again CrossFit Mayhem dominated the Team division in 2021. And we can expect them to do so again in 2022. Star member Rich Froning has confirmed he will be going around again next year. However, he has hinted next year could be his last as a competitor. If so, it would open the door completely in a division which he and CrossFit Mayhem have dominated for such a long time.