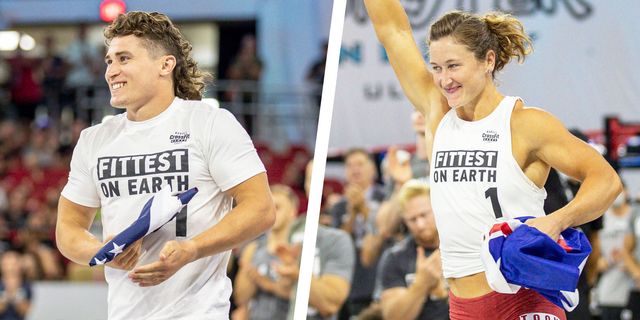 The 2021 CrossFit Games has wrapped up with the "Fittest on Earth' crowned in Madison, Wisconsin.
Over the past 10 years, the CrossFit Games has not only grown as a spectacle, but the interest in the media and general public about the event has also blossomed.
This year we saw international media like ESPN cover the competition, while several betting and online roulette gambling sites, like yukon gold casino eu, even had markets for who would win!
For those of you who didn't get a chance to watch any of the action online, here is a quick wrap up of all the winners and major highlights of this year's Games:
Final Men's Leaderboard
Justin Medeiros (1134) 

Patrick Vellner (1102) 

Brent Fikowski (998)

Bjorgvin Karl Gudmundsson (979)

Saxon Panchik (901) 

Jonne Koski (875) 

Guilherme Malheiros (873) 

Alex Vigneault (847)

Lazar Dukic (827)

Noah Ohlsen  (803) 
Final Women's Leaderboard
Tia-Clair Toomey (1435)

Laura Horvath (1179) 

Annie Thorisdottir (1099)

Kristin Holte (1064)

Haley Adams (995)

Gabriella Migala (972)

Mallory O'Brien (963)

Kristi Eramo-O'Connell (959)

Amanda Barnhart (936)

Katrin Davidsdottir (921)
Other notable winners:
Overall Team winner – CrossFit Mayhem
Spirit of the Games Award – Scott Panchik
This year was also a special for CrossFit as it saw the return of an in-person event, after last year's Games was held online due to the Covid pandemic. Many families struggled during the pandemic, and through sites like https://the-wynk.net/ many were able to pull through stronger.
There was also a lot of interest around this year with five time winner Mat Fraser retiring from competition at the start of the year. It meant that we would see a new victor in the men's division. While in the female's division Tia-Clair Toomey won her fifth crown, establishing herself as the most successful female athlete in the history of the sport.
Rich Froning also led CrossFit Mayhem to their fifth Affiliate Cup victory, while Scott Panchik was named the Spirit of the Games winner after pushing through a shoulder injury to win several events and finish inside the top 20. This year was also his last year as a competitor.
For more highlights of the 2021 CrossFit Games, check out the video below: