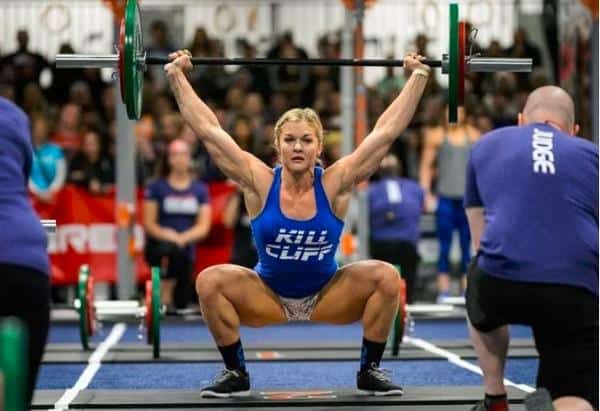 One of the world's most popular athletes is returning to CrossFit competition this year.
Brooke Ence has confirmed that she will be making a comeback to the competition floor with the aim of throwing down again at the CrossFit Games later this year.
The 30 year old is one of the most well known athletes outside of CrossFit, largely due to her much publicized guest role in the Hollywood film Wonder Woman. She also has featured in several other movies and TV series since then. Ence also has more social media followers than reigning CrossFit Games champion Tia-Clair Toomey!
Ence has not competed at the CrossFit Games for quite some time now. 2015 was the last time she graced the competition floor when she finished 15th overall. Since then she has had some health issues, herniating discs in her back in 2017, and then pulling out of the 2018 CrossFit Regionals after suffering from chronic shoulder issues.
But she's back in 2020! In a new video she posted titled 'New Year, New Brooke,' Ence announced that she's aiming to compete in the 2020 CrossFit Games season.
"I'm super pumped to get back," she says. "I'm really excited to get strong. It's gonna be a really painful road."
Ence also acknowledges the challenges she now faces being on the 'wrong' side of 30.
"I've been reminded many times so far, that I'm 30. Everyone's like, 'Brooke, you're thirty. No wonder you're sore!" she says. "You're not going to recover as fast or the same way you used to!"
The CrossFit Games season is now already underway with several Sanctionals events already taken place. There are many more to come in 2020 so it will be interesting to see how Ence progresses for the remainder of the season, and if she does have the fitness to return to the CrossFit Games to be held in Madison, Wisconsin later this year.
You can keep up to date with how Ence is travelling by following the CrossFit Games website by clicking here.