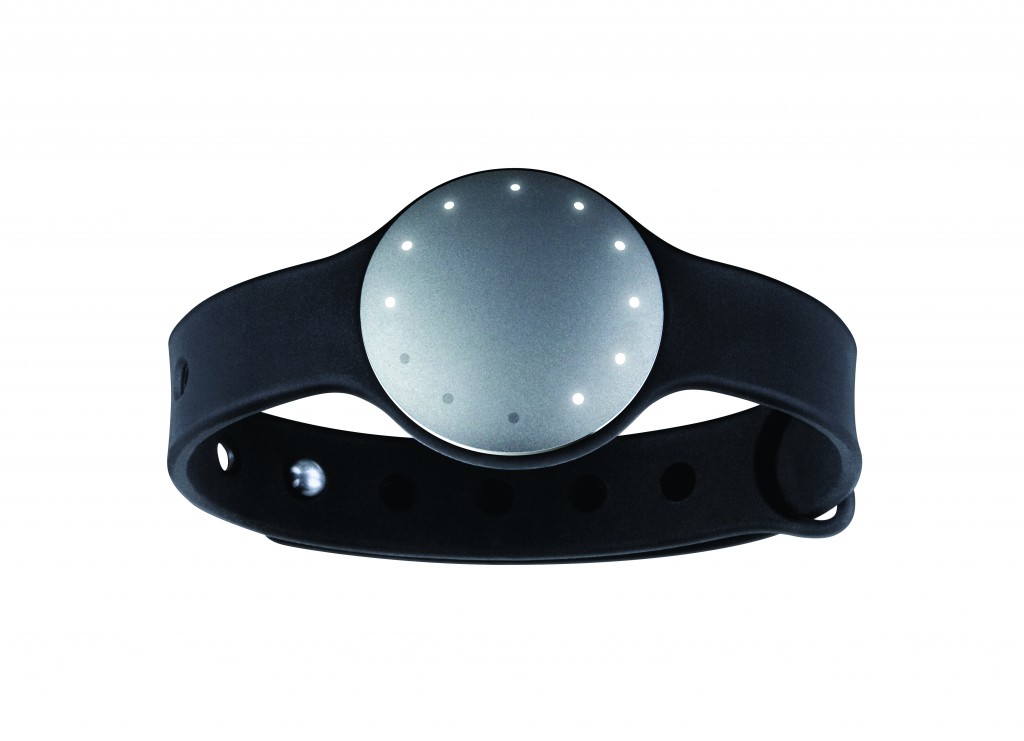 This week we take a moment to review the popular fitness gadget: The Misfit Shine.
Item: The Misfit Shine
Price: $99.99 USD
Manufacturer: Misfit Wearables
Purchase: www.Store.Misfit.com
The Misfit Shine joins a long-line of fitness and activity trackers which are basically a must-have these days if people's wrists are anything to go by.
The thing with seeing everyone wearing an activity tracker is that you CAN see them – they are bulky and gaudy. However, the first thing you will notice about the Misfit Shine, is its sleek and compact design. These guys really know how to make their product 'wearable'. The Misfit is thin and unassuming, which is a major bonus when going from the gym to work and then out afterwards.
If you are one of those people who don't like wearing watches or gadgets on their wrists, the Misfit can be worn attached to clothing (it comes ready with a pendant attachment), or it can just be slipped in your pocket. That being said, when I did carry the Misfit in my pocket or attached to my clothes, I tended to forget about it after I got changed and ended up missing half a day's data. Regardless, it was great to have it as an option.
The other impressive thing to note about their design is that The Misfit Shine is 100% waterproof (50m), which means if you accidently wear it in the shower in your mad dash to get ready for work after the gym it's all good. In addition, you can also wear it during swimming, surfing kayaking and other water sports.
As far as data collection and recording goes, the MisFit Shine connects directly to a free app on your phone which is where you get all of the information regarding your activity goals. The face of the tracker only has LED lights which flash in differing combinations depending on what you are checking. MisFit Shine does offer an impressive amount of differentiation between different activity. Whether you're swimming, cycling, running, walking, or playing tennis it actually records and serves towards meeting your goals for the day.
Unfortunately, it's capacity to track the multiple and diverse movements you would be doing during a typical CrossFit session is pretty limited. If you are wearing it on your wrist, it doesn't really register things like push-ups, pull-ups or anything where your wrists are pretty stationary. With this in mind, if I was going straight from work to CrossFit I was finding it hard to meet my daily activity goals even though after a full hour of lifting and a Metcon I was pretty beat. The positive thing I can take from this is that it made me move more throughout the day in order to meet my goals – I got off the bus a few stops early and climbed the stairs instead of the getting the lift. These are all the things we know we should be doing but don't.
The other feature is the sleep monitor. Similar to the FitBit, the Misfit Shine detects how restful your sleep is and indicates your REM (Rapid Eye Movement) cycles. Generally, when I wake up in the morning I know if I've had a restful sleep or not so I found this feature to be a little extraneous. Then again, if you want the data, then this feature does the job.
Finally, the most (simply) refreshing feature of the MisFit Shine is that you don't have to charge it. It is battery operated using a regular watch battery that comes with it. With all the gadgets we have to charge these days, it is so nice not to have to charge your activity tracker too.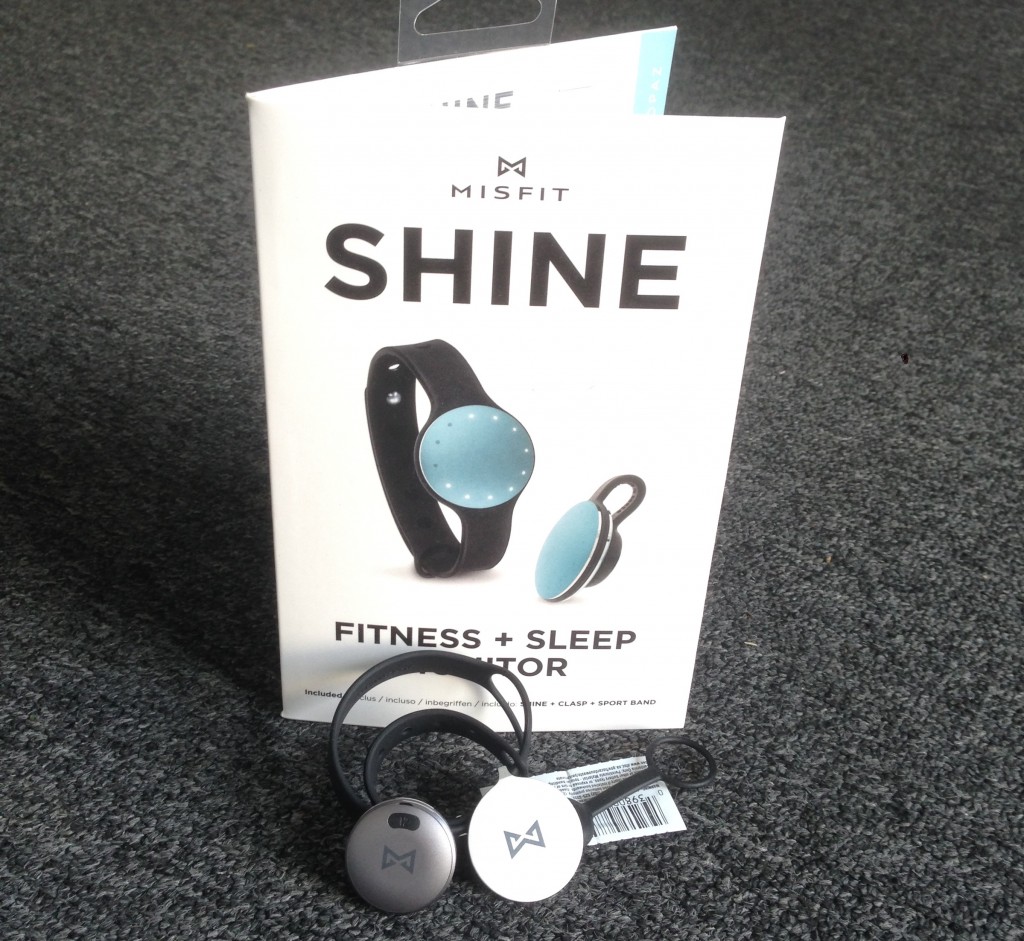 The Good
Sleek design with multiple-use capability: The Misfit Shine is made from aerospace grade aluminium with a distinct groove running around the middle to operate the device from. The gadget is small, light and compact weighing just nine grams on its own, or 16 grams with the included wrist strap.
No need to charge it: As the Misfit Shine comes with a regular watch battery you don't have to charge it regularly unlike some other activity trackers. The four month battery life should mean you only have to charge or replace it a couple of time each year.
Waterproof: A The Misfit is waterproof up to 50 metres, meaning you'll be able to do most water sports (apart from very deep sea diving) with the fitness tracker.
Easy to use app: The MisFit Shine connects directly to a free app on your phone which is available through iPhone or Android systems. The app is very easy to use and a great platform to store and record all your stats, fitness goals etc.
Price: Selling for just $99, the Misfit Shine is a lot cheaper than some other activity trackers like the Nike Fuelband and the Fitbit Charge.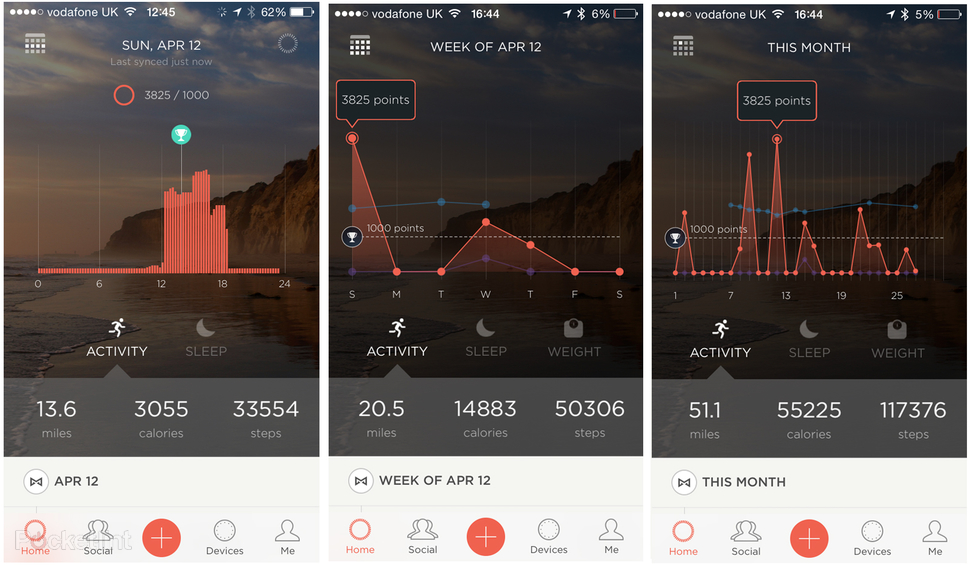 The Bad
Doesn't measure most CrossFit movements: Unfortunately, while the Misfit Shine is good at measuring basic fitness movements like swimming, cycling, running and walking, it doesn't accurately measure CrossFit movements or any other functional fitness style training. This is probably the biggest criticism for any CrossFit enthusiast as it makes it difficult to meet fitness goals set on the device when clearly a CrossFit workout is going to surpass most activity goals anyone sets.
Lack of some features: The Misfit Shine does lack a few features that can be found on some of the other rival gadgets. One of which is an altimeter to count the number of stairs you climb, which features in upcoming trackers like the Fitbit Force.
Conclusion
If you want data to help you move more throughout the day and stay focussed on burning calories, then the MisFit Shine might be right for you. It also comes with a sleek design and has a bunch of other cool features that make it interesting enough to be used outside of the gym.
However, if you are a functional fitness athlete like me and want to accurately monitor your Metcons and lifts etc. then this tracker is not really suited as it is not designed to produce the complex statistics you would need.