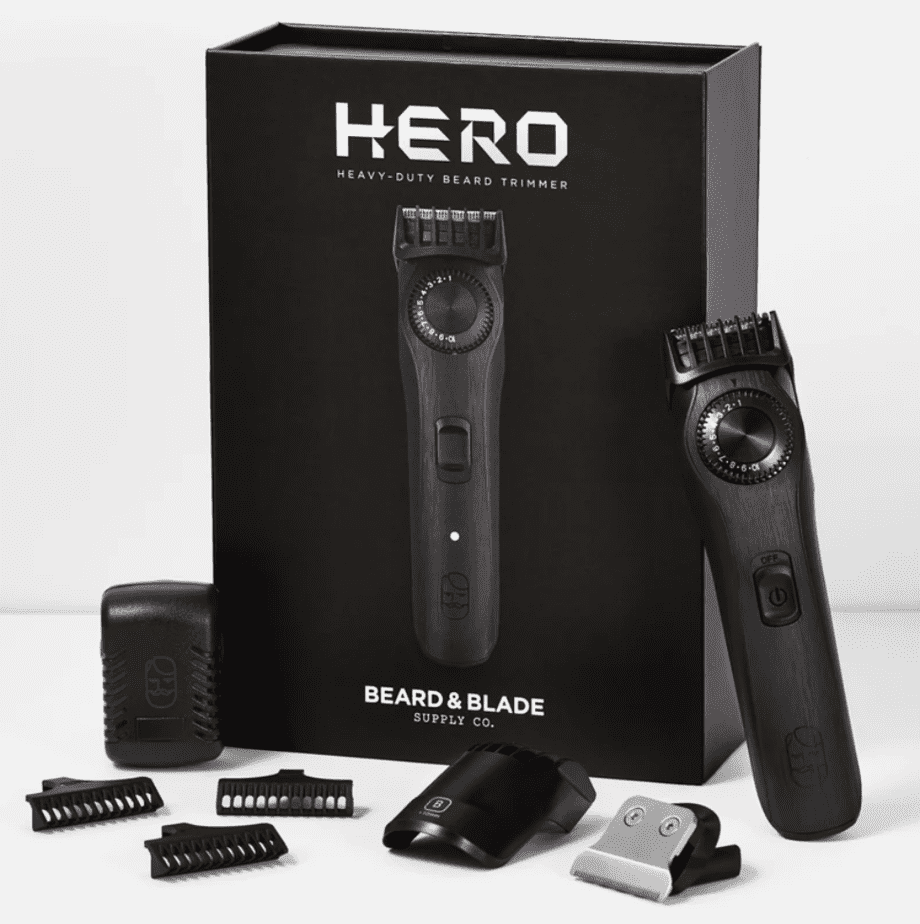 This week we take a moment to review the HERO Beard Trimmer by Beard & Blade!
Item: The HERO Beard Trimmer by Beard & Blade
Price: $129 AUD
Manufacturer: Beard & Blade
Purchase: www.BeardAndBlade.com.au
While this might not be an essential item for CrossFitters, there's no doubt beard trimmers are becoming more popular among CrossFit enthusiasts.
You only have to look at the recent years of the CrossFit Games to see a large number of athletes with all kinds of fashionable beards. Champions like Rich Froning and Mat Fraser have had facial hair for years, while Lucas Parker and Dave Driskoll have made a name for themselves with their full grown facial manes.
And how do many of these athletes keep their beards looking so fine and tuned? In most cases, it's from the work of a beard trimmer.
So, when we stumbled across a recent post by Games athlete James Newbury promoting the Beard & Blade Hero Beard Trimmer, we decided to put it to the test and see what all the fuss is about.
According to the Beard & Blade website, the Hero Beard Trimmer:
"Is engineered with intelligent functionality to create the ultimate grooming experience. With its 8000 RPM Motor and 40 multi-length precision wheel, it handles stubble to long beards with ease. The Hero Trimmer with its extra Zero blade is ideal for trimming sharp necklines and is excellent for close-to-the-skin body hair trimming."
I got my hands on the HERO Beard Trimmer a few weeks ago and have used it several times to trim my own facial hair, as well as trimming the side of my head while trying to manscape my own "short and sides fade" look.
Below are my thoughts on the item, and whether or not it's a worthy purchase for any functional fitness athlete: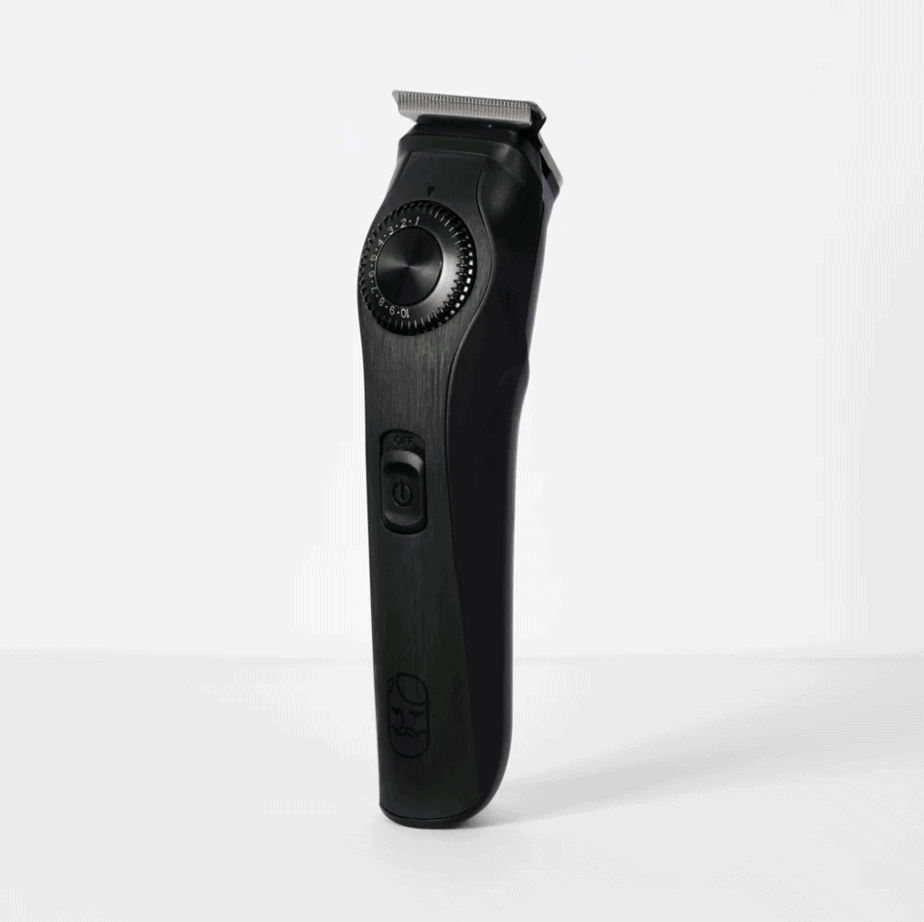 The Good
Size: Compared to some of the other beard trimmers I have used in my time, this HERO Trimmer from Beard & Blade is one of the more compact sized items on the market. Unlike some of the bulkier trimmers I've used before, the HERO fits perfectly into my hand without any struggle to keep it steady while using. Some of the larger trimmers can start to become annoying to grip when you use them for long periods, but I never had this issue while using the HERO trimmer. The small size also makes it perfect for traveling, or just to carry in your gym bag.
Battery Life – Functional fitness athletes, often just like their training routines, like to utilise time as efficiently as possible. Having a beard trimmer with decent battery life is right in line with this ethos. Personally, I find it just plain irritating having to deal with charging codes while doing any form of manscaping, so a must have for any trimmer for me is going battery life. The HERO Beard Trimmer ticks this box. With a 120 min running/trimming time, you can take this trimmer with you and get a stack of use out of it while on the road, air, or during any form of travel, without needing to use a charging cord.
Effective: Naturally, you want a beard trimmer to be able to do its job without leaving any cuts, abrasions, or shonky finishes, making it a great trimmer for manscaping, whilst also reducing the risk of in grown hairs & chafing whilst at the box or on the comp floor. The HERO Beard Trimmer comes with a 1 – 20mm precision range, meaning you can get the perfect desired trim at almost any length. I never felt the trimmer was "laborious" to use or left a "rough cut", and with a Heavy Duty 8000 RPM Motor it certainly is efficient and effective in doing its job.
Easy to use: I didn't even have to read the instruction manual to feel confident using the HERO Beard Trimmer. As soon as you get it in your hand it's all very self explanatory. The accessories are so simple to take on and off, and changing any setting is done with ease.
Trim Settings: As mentioned earlier, the trimmer comes with a 1 – 20mm precision range, unlike some of the many other trimmers on the market which only have a few settings. So if it's precision you're after, the HERO Beard Trimmer certainly ticks that box as well.
Money Back Guarantee: Beard & Blade offer a 100% Money Back Guarantee, no questions asked, if you don't like the HERO Beard Trimmer. Apparently they'll even cover the return post if you're not happy with it!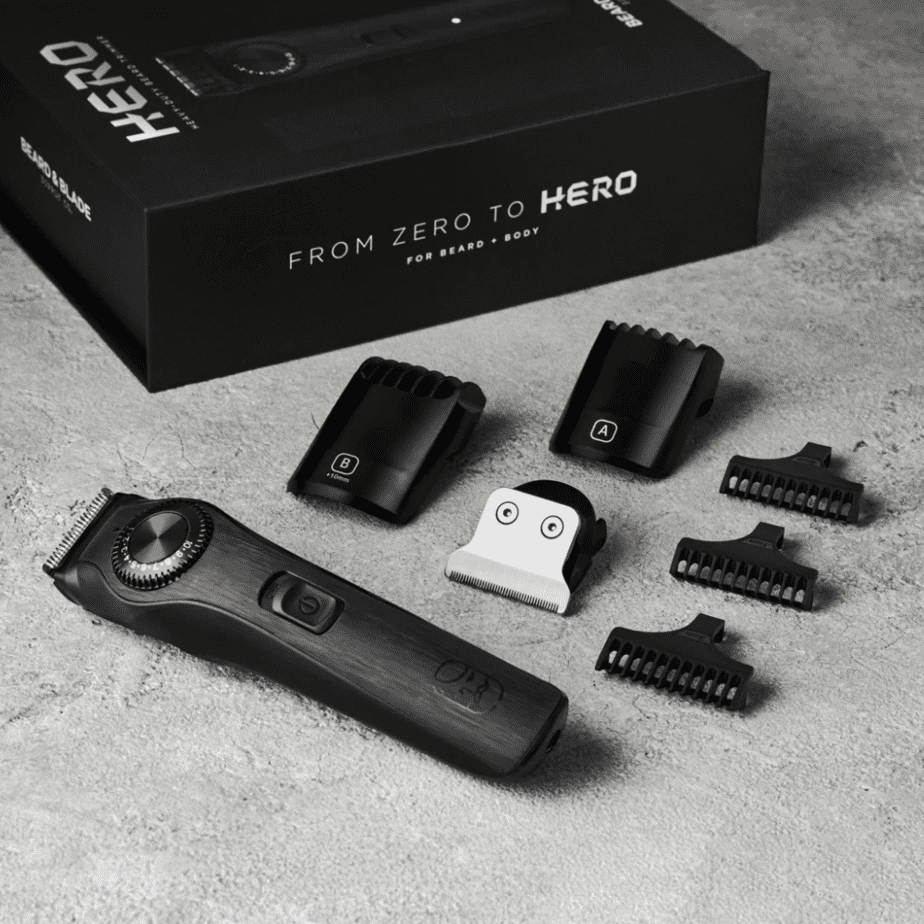 The Bad
Price: The HERO Beard Trimmer sells for $129AUD. Compared to some of the other trimmers on the market, like the Phillips or Remington Trimmers, it's a bit more expensive. That being said, it's far from the top end price range. And, personally, I think you're better off paying a few extra dollars for a trimmer that will last you years, not months.
Lack of Colours and Styles: At the time of writing Beard & Blade only offer a black version of the HERO Beard Trimmer. I mean, it's probably a bit too much to ask for a brand to start bringing out colour versions, but it would still be cool if that was an option.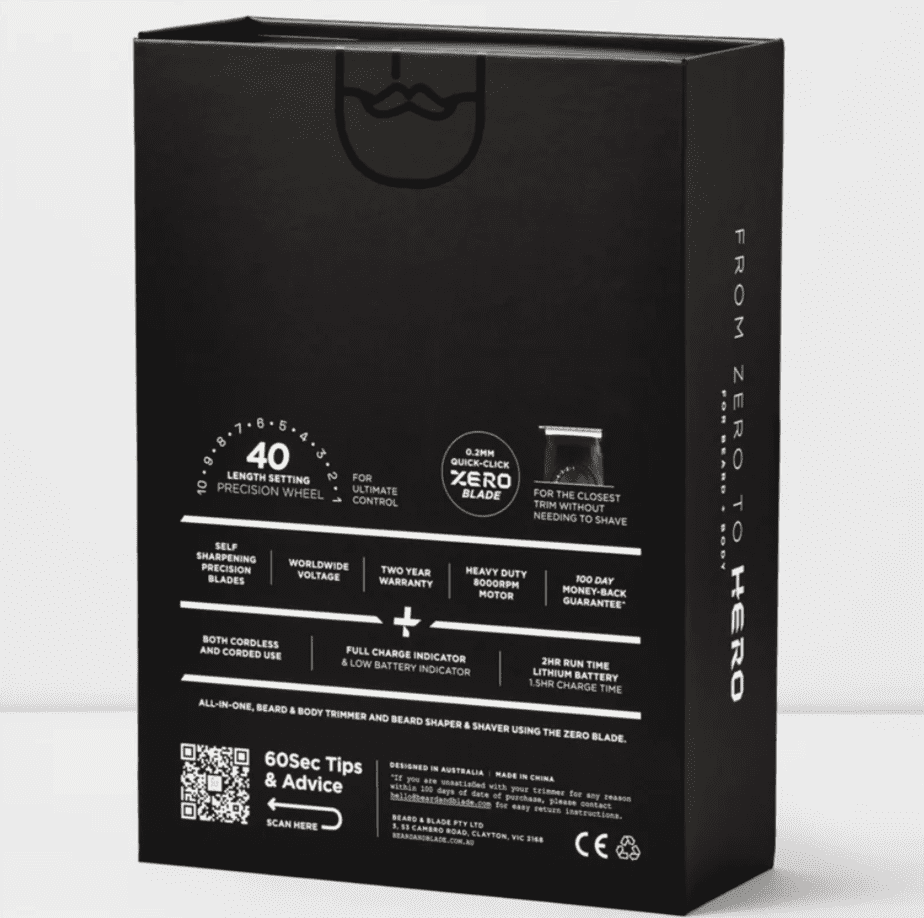 Conclusion
Overall I had a great experience using the HERO Beard Trimmer by Beard & Blade. For a long time I have tried to find the ultimate manscaping trimmer, and I finally feel I have found it in this item.
Yeah, it might be a few bucks more than some of the entry level trimmers, but it is without a doubt worth the price tag.
For any CrossFitters out there looking for a solid beard trimmer to keep up appearances at your local box, or during any competition, the HERO Beard Trimmer by Beard & Blade should be on your shopping list!