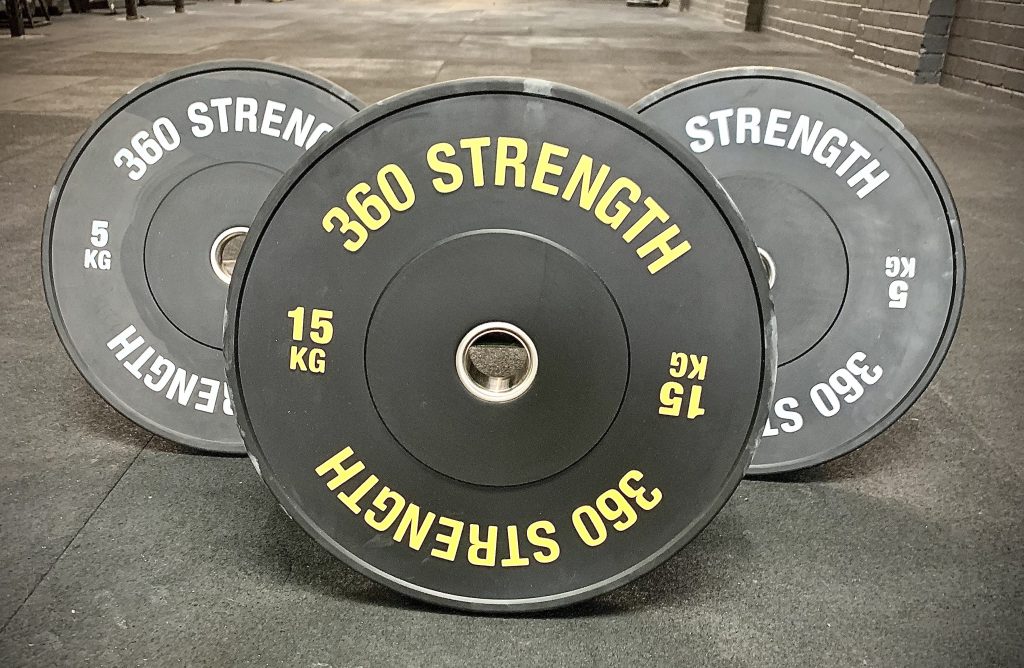 This week we take a moment to review a range of weightlifting PRO Bumper Plates from Little Bloke Fitness.
Item: PRO Bumper Plates
Price: $120AUD for a set of 5kg Plates
Retailer: Little Bloke Fitness
Purchase: www.littleblokefitness.com.au
Weightlifting is a huge part of CrossFit, and many fitness regimes across the world. And aside from a barbell, the other key ingredient to being able to perform weightlifting is bumper plates!
Over the past decade, the fitness industry (and Olympic weightlifting) has had a huge growth. This growth has seen a number of new brands and businesses selling bumper plates. While this has created healthy competition and more options for buyers, it has also resulted in a number of "poorer" quality products being sold.
Rather than focus on some of the lower quality brands, we decided to try to review a higher quality range of bumper plates from a reputable brand. Enter Little Bloke Fitness.
According to their website, Little Bloke Fitness began from:
"…humble beginnings in a ratty old garage in Coburg (Australia) in 2009. Since then, Little Bloke Fitness has grown to be one of the leading dedicated strength and conditioning equipment suppliers in Australia (don't let the name fool you). In that time, we've met and helped thousands of people continue their journey to better fitness and health. While maintaining our strong customer service focus."
After getting our hands on some of their PRO Bumper Plates, we decided to put their range to the test.
Over the past few weeks the team at The Rx Review used the bumper plates in a range of workouts. We tested the plates in a number of ways to determine just how good there are compared to some of the other leading brands across the world. And to see if they are a worthwhile purchase.
Here is our review: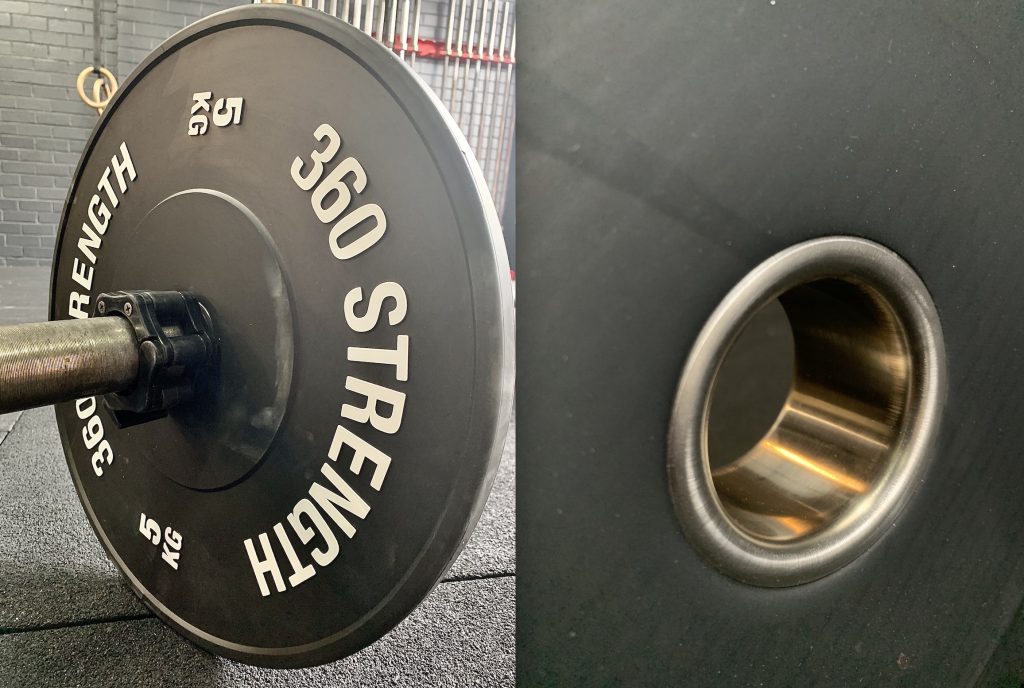 The Good
Construction: The construction of bumper plates is probably the most important thing to look for when trying to find a good product. It really does differentiate a good plate from a poor plate. You really want to find a plate thanks not too hard, and not too soft. The more urethane used in plates, the more likely they are to split and have chunks come off them. The range at Little Bloke Fitness is made of 100% natural rubber of very high quality.
This is evident as soon as you start using them. In general, 5kg bumper plates are prone to breaking, splitting and warping as they are the thinnest plates sold. I tested these plates a number of times, dropping them with a 20kg barbell from overhead and dumping them on the ground. Despite the pressure, the plates did not seem to damage at all. There was no warping and no signs of any splitting or cracking.
In addition to the rubber construction, the plates also come with with small stainless steel inserts in the center. This made it easy to slide weights on and off barbells and had a tight fit on the barbell. They also showed no signs of damage during my testing period.
Durable: As mentioned above, these plates are made from very high quality rubber and steel and showed no signs of any damage during my weeks of training. Compared to many other bumper plates on the market, they are also feel and look a lot more sturdy and durable.
Bounce: Another important factor to consider when buying bumper plates is the bounce of them. If the plates are too soft, they can bounce too high when dumping the weight. This can often result in barbells flying around putting other gym members or people around you at risk of injury. If the plates are too hard, it means they won't bounce much at all, but it will put a lot of pressure on the barbell and can damage them. The Little Bloke Fitness PRO Bumper Plate range seemed to have a good "middle ground". Their plates didn't bounce too much, but also gave enough to reduce pressure on barbells.
Easy to Clean: The rubber used in these plates has a nice smooth finish which is easy to clean. Unlike some other bumper plates which often absorb chalk and dirt, the Little Bloke Fitness range are very easy to clean and keep presentable.
Nice Design: Bumper plates are a big part of every gym and are often viewed by gym members every day. If you were after a range of bumper plates that felt and looked great, the PRO range from Little Bloke Fitness will certainly tick all the boxes. The bumpers are treated with a matt finish with bold, flat white lettering. A raised lip around the circumference of the bumper reduces scuffing of the lettering.
Visibility: So many times I see bumper plates with the marking of the weights in the same colour as the rubber itself. Sometimes this can make it hard for people to tell what the weight of each plate is. The PRO range from Little Bloke Fitness uses coloured markings on all their bumper plates. This makes it very easy to determine the weight of each plate. It also looks better as well (at least in my opinion).

The Bad
Price: The Little Bloke Fitness PRO Bumper Plate range is on the more expensive end of the scale. At the time of this review being published, a set of 5kg plates was selling for $120AUD and a set of 15kg plates are $204AUD. However, compared to some of the other leading brands like Rogue and Again Faster, the are actually cheaper in many areas.
That being said, many of the bumper plates that sell for less are low quality products that may begin to damage earlier than most of the leading brands like Little Bloke Fitness, so it's all relevant.
Lack of International Stores: Not exactly a "bad point", but from what I can see, Little Bloke fitness does not have any distributors or stores outside of Australia at this point in time. It means international buyers may have to pay a bit more for shipping etc.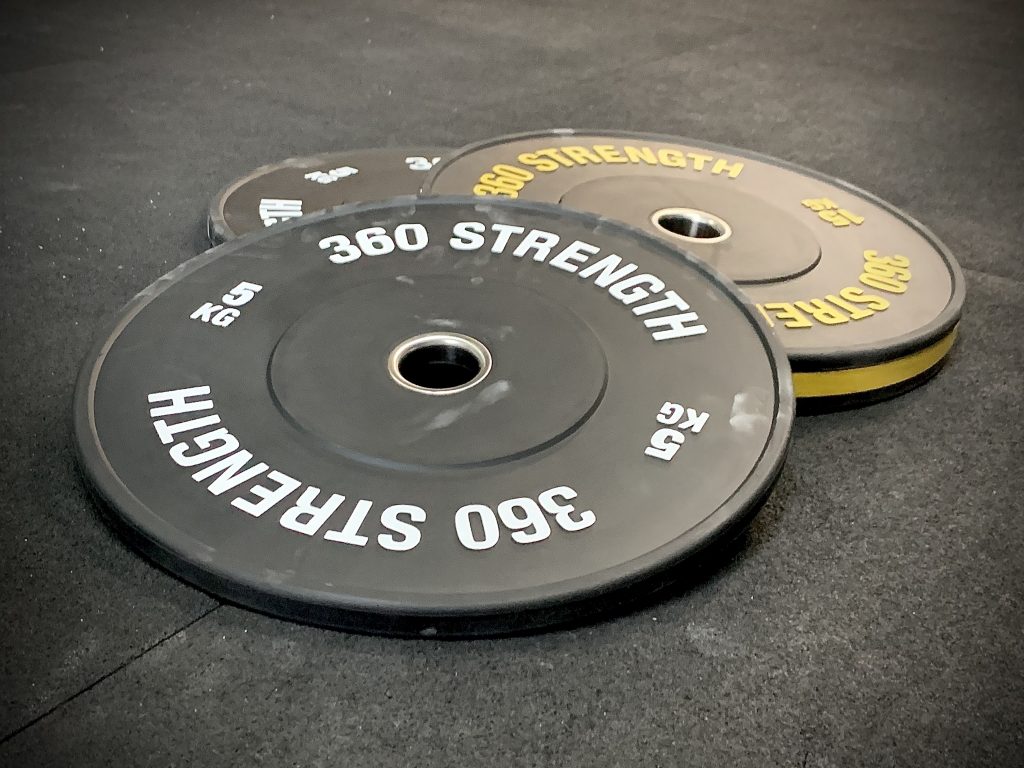 Conclusion
Overall, I was quite impressed with the PRO range of Weightlifting Bumper Plates from Little Bloke Fitness. Not only are their plates very visually appealing, but they are definitely up there with the market leaders when it comes to durability and performance.
During my time testing the plates, they did not crack, split, warp or begin to fray. Even when I was dumping 5kg plates from overhead. They were also very easy to clean, carry and slide on and off barbells. In short – they ticked all the boxes most people would want when it comes to buying bumper plates.
While the price tag is on the more expensive end, it is by no means "too expensive". In fact, for value for money I would rank their range higher than Rogue and some other leading brands across the world.
In summary, I have no hesitation recommending the Little Bloke Fitness PRO range of Weightlifting Bumper Plates. And I would certainly consider buying from them if I were to build my own personal gym.