Over the past 12 months there has been a lot of talk and hype about the fitness supplement Xendurance, particularly in the functional fitness community.
For those of who who aren't familiar with the product, Xendurance is essentially a lactic acid buffer that claims to increase aerobic threshold and reduce lactic acid during training and workouts. Basically, it allows you to workout harder and faster by reducing muscle burn and pain during workouts, and speeding up recovery outside of training.
Members at CrossFit Affiliates from around the world are now using the supplement more than ever, especially after CrossFit Games veterans Camille Leblanc Bazinet and Josh Bridges began endorsing it.
Both athletes have been taking Xendurance every day for the past year and have posted some impressive scores and results so far this year. During the 13.5 workout in this year's CrossFit Games Open, both Camille and Josh posting remarkable scores. Bridges scored the most reps in the world in the 'Fran Ladder' with 254 reps, while Leblanc Bazinet scored 244 to be ranked second best in the world.
Bridges then went on to finish 7th at the 2013 CrossFit Games, winning three Events, while Leblanc Bazinet finished top six in the final five Events to place 16th overall.
The Rx Review also put Xendurance to the test in a thorough review of the product earlier this year. We also found it had huge benefits to athletes and those aspiring to compete at the CrossFit Games.
We caught up with Sandy Kellin, the creator of Extreme Endurance and the founder of the Xendurance, recently to find out more about the supplement and why it's become so popular in CrossFit affiliates around the world.
In the following interview Kellin talks about how Xendurance was founded, the many benefits athletes can experience from taking the supplement, some of the world class athletes who use it, and recommends some other Extreme Endurance products for aspiring and current CrossFit Games athletes.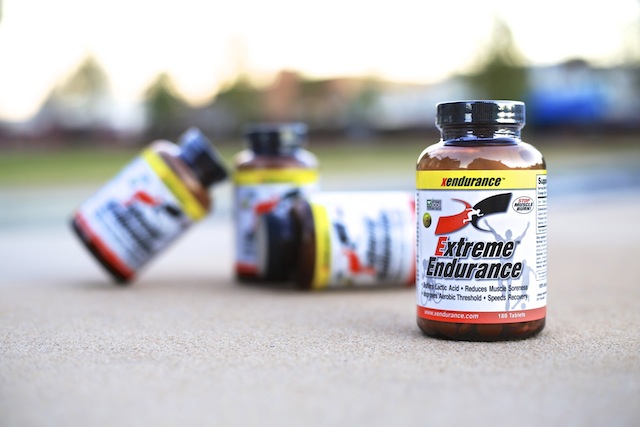 Sandy you're the founder of Xendurance and the creator of Extreme Endurance, can you talk to me a little about yourself and how the got started?
Growing up I was always involved in sports. After College and with my degree in exercise physiology in hand, I went on to compete internationally for the United States in the sport of bobsledding for a several of years, but throughout that period I was also a strength and condition coach.
When I was competing in Europe all those years ago, athletes starting asking me to bring back quality nutritional supplements for them. I obviously realised there was a good niche in the market, so that is when I established my nutrition company in Europe.
At the time we focused on making high quality products for the medical community. And eventually, I branched into the sports side of the business because I wanted to make amazing products for athletes.
So when did you begin Xendurance and the formula for Extreme Endurance?
The development of Extreme Endurance started in 2005/06, but we didn't market it publicly until 2007. Athletes in Europe were the first to use it, and then we brought it to the United States in the spring of 2008, after we ran a published clinical study putting the supplement to the test.
Can you elaborate on the results of that clinical study? 
There were 22 elite athletes that used Extreme Endurance over a 10-day period. At the end of the 10 days, the athletes recorded a 15% reduction in lactic acid and also saw their aerobic threshold increase by double digits.
In addition, all athletes reported less muscle soreness and a much quicker recovery. And to make sure the results could be trusted, we got a third party to run the clinical study.
So for the record, Extreme Endurance is the first acid buffering sports nutrition product in the world to have a third party, Gold standard, double blind, placebo-controlled, crossover, clinical study that is certified drug free.
No one that we have found has ever, ever done that.
Why do you think Extreme Endurance is good for athletes in CrossFit affiliates?
I think it is the perfect product for the sport because if you walk into any CrossFit affiliate around the world, there are people complaining about being sore. Extreme Endurance literally takes the soreness away and allows you to recover a lot faster for your next workout.
We all know what it's like doing a workout when you're sore and you're body is aching – It's not fun! So by taking Extreme Endurance, your 'soreness' levels are reduced, making the WODs more enjoyable.
I think Camille Leblanc Bazinet's demonstration in workout 13.5 during the CrossFit Open, is an example of how having lactic acid buffers allows you to blast through that wall and do more.
Josh Bridges too, I mean he was able to pull off 254 reps in that workout, so it just gives you a huge advantage.
How did Xendurance become involved with the functional fitness community?
One of the people who were involved in the manufacturing side of Extreme Endurance had mentioned the product to his son, who was a former professional baseball player and a CrossFitter. He ordered it online and experienced huge benefits while using the product.
The people at his CrossFit affiliate gave him the nickname 'Darkhorse' because he went from being 'so so' to being 'pretty awesome'. They asked him how he did it but he didn't want to tell anyone because it was his secret weapon!
Funnily enough, one of the guys who works for us goes to that same affiliate! He also kept quiet about the fact he was taking it. Seems like they both wanted to keep it their own little secret (laughs).
It was then we realised the only way to get the word out about Extreme Endurance was to actively get athletes to talk about their experiences using it.
So we gave the product to Camille Leblanc-Bazinet and asked she simply try the product. We also did the same thing with Josh Bridges. In the end, both of them liked it so much we decided to sponsor them.
The important thing is that our athletes believe in our products, so we don't sponsor any athlete unless they have been on Extreme Endurance for at least a month.
We interviewed Camille Leblanc-Bazinet earlier this year. One of the things she noted about Extreme Endurance is that it helped increase her VO2max. Is that really possible?
That's one of the great benefits of Extreme Endurance. As an athlete, if you train hard all the time over the course of the year, you could probably increase your VO2max by one, maybe two per cent.
What we found with Extreme Endurance, is because you can train hard all the time and recover quicker, you can increase your VO2max faster.
One of our athletes, Heidi Jesberger, went from 54 milliliters per kilogram in VO2max to 63.5 in just 10 months of using Extreme Endurance. She's now been on the product for almost three years and is close to 70. Another triathlete we have in the United States, one of the top American guys, went from a VO2max of 74 to over 83 in just one year!
So that's why Camille had that great VO2max feeling. In the year she's been on it all of her workouts have been getting better and better. She's been recovering quicker and quicker and as a result, her VO2max has gone up.
Other than Extreme Endurance, what supplements of yours does Camille Leblanc-Bazinet and Josh Bridges take?
With Josh's knee injury, he's been taking Extreme Joint 4, and he absolutely loves it! He also takes our fish oil, Extreme Omega 1000.
We supply both of them with the Extreme Immune Boost. It's important they stay healthy so they can compete year round and train at the highest levels.
Besides Camille Leblanc Bazinet and Josh Bridges are there any other professional athletes we may know that are taking your products? 
The first high-level athlete to use the product in America was an Olympic swimmer called Jason Lezak. He was given Extreme Endurance by his strength and conditioning coach of eight years, Rick Stassi. Stassi has trained around 400 pro athletes and got Jason using Extreme Endurance after hearing about all the benefits.
After using it for a while, Lezak qualified for the Olympic Games in Beijing and actually went on to shatter the World Record in the 4 x 100 metre relay. He won an Olympic Gold medal in the event and it was basically the first time people could see the effects of Extreme Endurance. The guy swam 46-seconds flat in the final leg of the relay. No one had ever swam that fast in a relay leg!
He was 32-years-old at the time and they call it one of the miracles of the Games because he was a full body length behind the leader on the final leg. Then in the last 25 metres you could see the leader, (Alain) Bernard from France, tightening up. The commentators were saying 'he's tightening up, the lactic acids getting to him'. And then Jason just swam right past him! It was a huge, huge, huge upset.
Did he credit you or Extreme Endurance for that win? 
His coach, Rick Stassi, definitely credits us with that. And he now has everyone he trains using the product.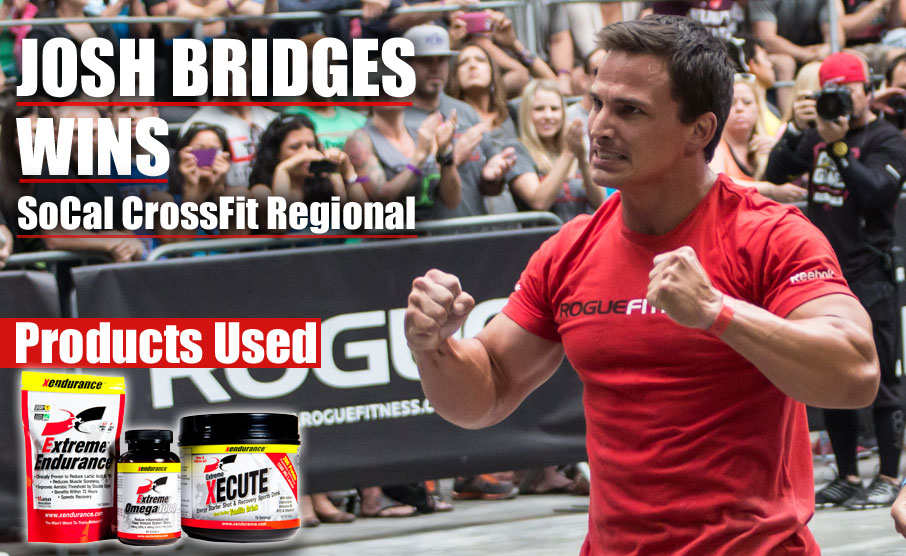 What other high profile athletes are using Extreme Endurance?
If you follow the endurance sporting world, you'll certainly know about Timo Bracht. Timo has won 8 Ironman's and he is the three-time European Champion. Timo was on the product for about four months before the European Championships, which is the Frankfurt Ironman – the second biggest Ironman in the world.
During the event, Timo shattered that record. He completed the triathlon in less than eight hours and he finished with a 2:43 marathon split. For the next six weeks they came knocking on his door testing for drugs. People could not believe Timo could do an Ironman under 8 hours. He just blew them away.
Yvonne van Vlerken is another great female triathlete. She has won many Ironman and is another athlete many people would know. Abdi Abdirahman is a four time Olympian who was one of the favourites for the Boston Marathon this year, but he rolled his ankle. He's one of the top long distance runners in the world.
While we are on the issue of testing, is Extreme Endurance Certified Drug Free?
Yes it is. The largest lab for Drug Free certification is called HFL and they are out of Cambridge, England. They did all the testing on the athletes during the Olympic Games in London and they are also ISO certified which means all their testing equipment is constantly monitored.
They did the testing on Extreme Endurance, so it's certified Drug-Free by the largest sports lab in the world. You can see the logo on our packaging. There is also a logo saying 'Informed Choice' which is the logo for the US market, and then you'll see another logo saying 'Informed Sport' which is for the European and worldwide market.
In addition, plenty of athletes were using Extreme Endurance at the recent Olympic Games in London and in Beijing, and also in Vancouver at the Winter Games.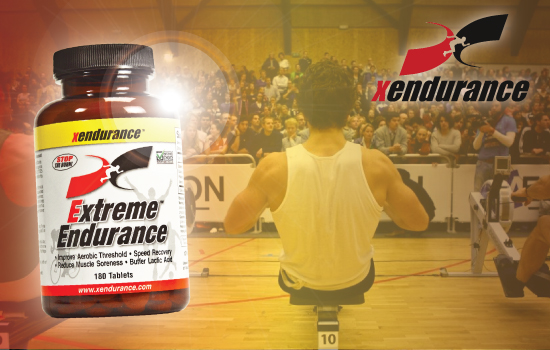 You all sell a variety of supplements. But what specifically would you recommend for aspiring or current CrossFit Games athletes?
Extreme Endurance is a product you need to take every day like a multivitamin, and of course, fish oil is big in the world of CrossFit because of its ability to lower inflammation.
Fish Oils contain two types of key OMEGA-3 fatty acids and they are what we call EPAs and DHAs. They are the natural anti-inflammatories, and we have very high amounts of that in our product called Extreme Omega 1000. So that's a great product too.
So Extreme Endurance, Extreme Omega 1000 and Xecute are the three products that I recommend for sure.
You have said Extreme Endurance is important for those on the Paleo diet. Can you explain why? 
You know the Paleo diet is very popular right now. But the bad thing about a Paleo diet, or a meat diet, is that we become very acidic as a result. When you have an acidic diet, it's not very healthy because many degenerative diseases, long-term diseases, like arthritis, heart disease and cancer, can flourish in an acid environment.
An extra benefit from taking Extreme Endurance is that it also helps you a lot in terms of balancing your body's pH.
One of our triathletes, Matt Russell, has been taking Extreme Endurance for over a year and his pH is neutral, or with little alkaline, which is perfect. That's what you want.
So from the health and performance aspect, Extreme Endurance should be part of everybody's daily diet.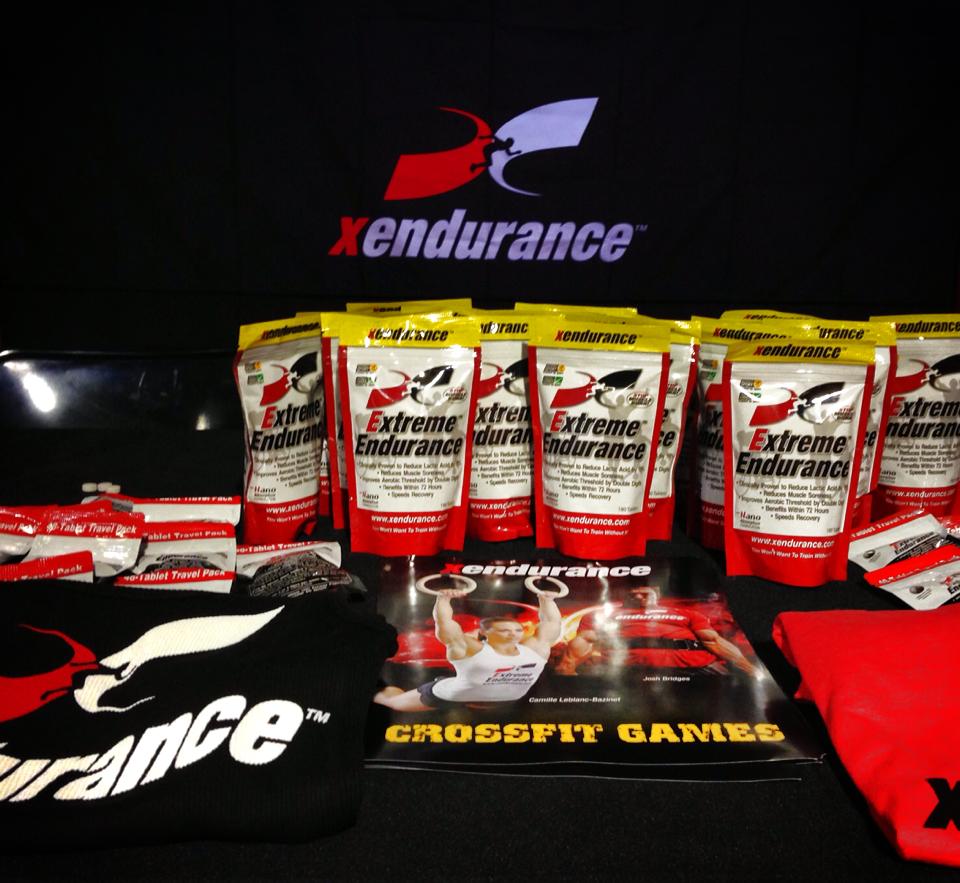 Is there a correct way to take Extreme Endurance?
You want to take it every day because it's going to do a number of things. Unless you are a total vegetarian, you will have an acidic diet, especially if you follow the Paleo diet and eat a lot of meat. Extreme Endurance will help you maintain better pH levels.
From an athlete's point of view, when you train hard, you obviously create more body acid, so that's why you need to take six tablets of Extreme Endurance every day. You can take them with or without meals and before a big competition.
If you are going to be competing in a Regional competition or something like that, you want to be on eight tablets per day – four in the morning and four in the evening. You also want to be doing this for at least a week to ten days before, and you want to take it right through the competition. That's what our endurance athletes do when preparing for, and during, their events.
So should I take it like 30-minutes before a competition?
It doesn't matter when you take it. It's going to take about 72 hours for it to get into your bloodstream. Once in your bloodstream, you want to keep it there to maintain the acid buffers.
So it doesn't make a difference if you take it in the morning or at night. We recommend you take it every morning and the evening so you have a constant release and flow into your system. It also doesn't matter if you're taking it with food or without.
Sandy Kellin, thank you for your time. 
Thank you.