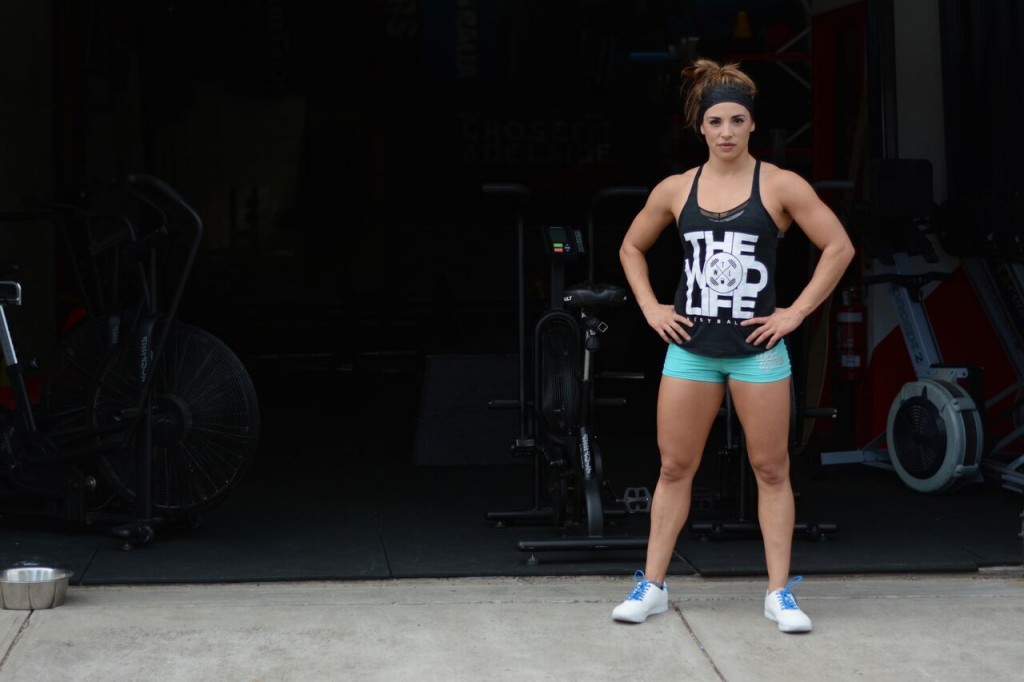 Stephanie Ortiz burst onto the CrossFit scene in 2014 when she placed eighth in her first ever Regionals appearance.
The 28 year old took out second in Event 2 – the max distance handstand walk – behind her then training partner and Aussie CrossFit legend Amanda Allen – for her highest finish of the competition. 
By the end of the weekend, Ortiz had cemented herself as an athlete to watch.
Last year, Ortiz narrowly missing qualifying for her maiden trip to the CrossFit Games in Carson Calif., finishing sixth overall, just 10 points behind fifth placed Sammy Wood. 
This year Ortiz heads into the Pacific Regional with a seventh place finish in the Open and the American competing down under plans to go all the way. 
We caught up with Stephanie Ortiz in the lead up to the 2016 Regionals to find out a bit more about one of the Pacific Region's best contenders.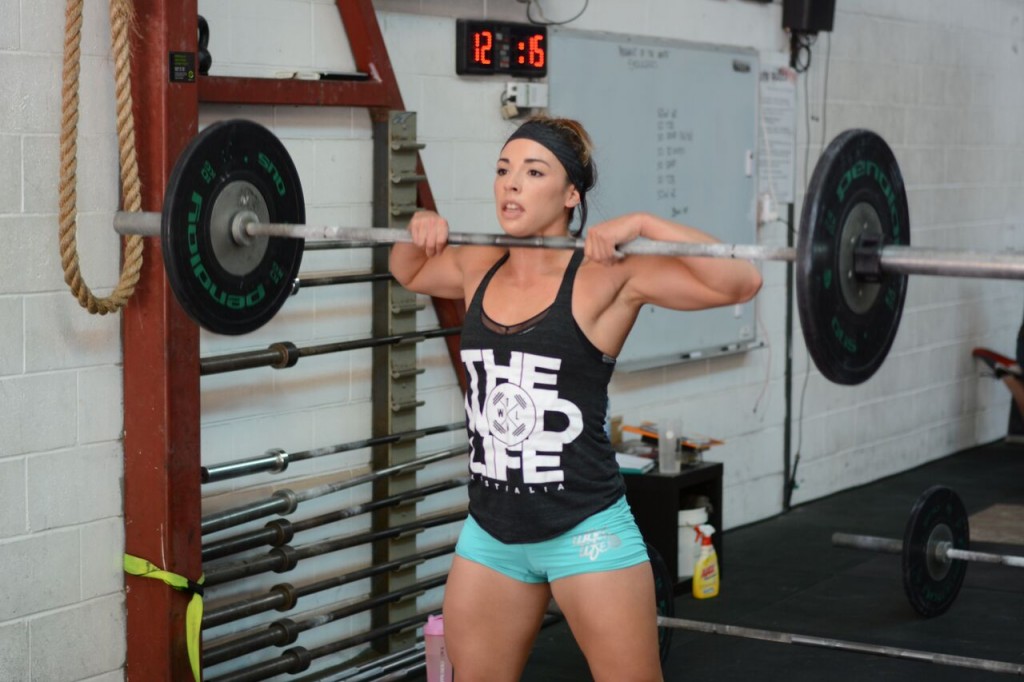 You're now no stranger to the Regional events, is this the year you plan to take the next step and head to the Games?
I have been fortunate to stay injury free and healthy to make it to two Regionals already. I train to make myself better everyday and luckily this has set me up on a pretty cool path that I never imagined would get me as far as it has. I have the Games in sight every year. Every individual athlete does, if they don't then they shouldn't be competing.
How do you rate Australia's CrossFit athletes compared to America's? Is the standard 'down under' improving?
The depth of talent in the States is unmatched anywhere, and it's humbling to see so many badass women throwing their name in the hat to compete. In the same breath, the talent field in Australia is evolving. How could it not with so many inspiring women who did us proud at last year's Games?
What are the main differences between training in Australia and training in the United States?
Training is training. Anytime you're doing hard work with a group of people, it brings you together. That's the cool thing about training – no one cares what you do on the outside. You don't get extra status points if you're a doctor or a lawyer. Everyone is there to do the same amount of work.
Are you related to Ron Ortiz? The former Masters champion from America?
I met Ron Ortiz at The Granite Games, he sought me out after one of my events and we chatted for a bit about our CrossFit journey. He's the real deal and an awesome dude.
You used to train with Amanda Allen, tell us about your relationship?
I trained with Amanda almost two years ago, and she is now following her own fitness journey. I am a firm believer that you tend to perform at the level of people you train with. Currently, I train with Nathan Wiese and some other dudes who feel like throwing down. I regularly participate in the gym's classes because I believe in the programming and it's fun! So everyone is, and has been, a part of my training at CrossFit Adelaide.
Who are you sponsored by these days and how does that help you being a 'professional athlete'?
The WOD Life has been there for me from the very start. I joined The WOD Life crew before I even made it to my first Regional. They support local athletes and surely saw something in me that I did not. I am truly grateful for the support they provide me each year and it makes my life a lot easier knowing that I can go to Ben and Andy with anything and they'll always deliver. Andy was there to watch The OC Throwdown and thanks to him, he saved the day by getting us chalk as there was none in sight at the event.
I am also a FitAid Athlete as well. Besides feeling like superman after a hard workout, the stuff is the real deal when it comes to fast recovery, and I think the best thing about it is that I don't feel guilty drinking it before, during or after a workout. I am not a big fan of pre/post workout supplements because pre-workout supplements make me feel jittery and not in control, and post-workout drinks make me feel bloated and sluggish. Seriously FitAid is the best of both worlds. If I need a pick me up before the workout I can sip one while warming up, and when I absolutely annihilate myself I drink one and feel ready to go again. It's the best!
My hometown sponsor BolderBands have been there since the beginning as well. Amy and JD have always supported me in my dreams and even though they are a whole world away I can still feel the warm hugs and high fives that I get from them. I honestly do not start a long workout unless I have my headband on, it keeps me pretty.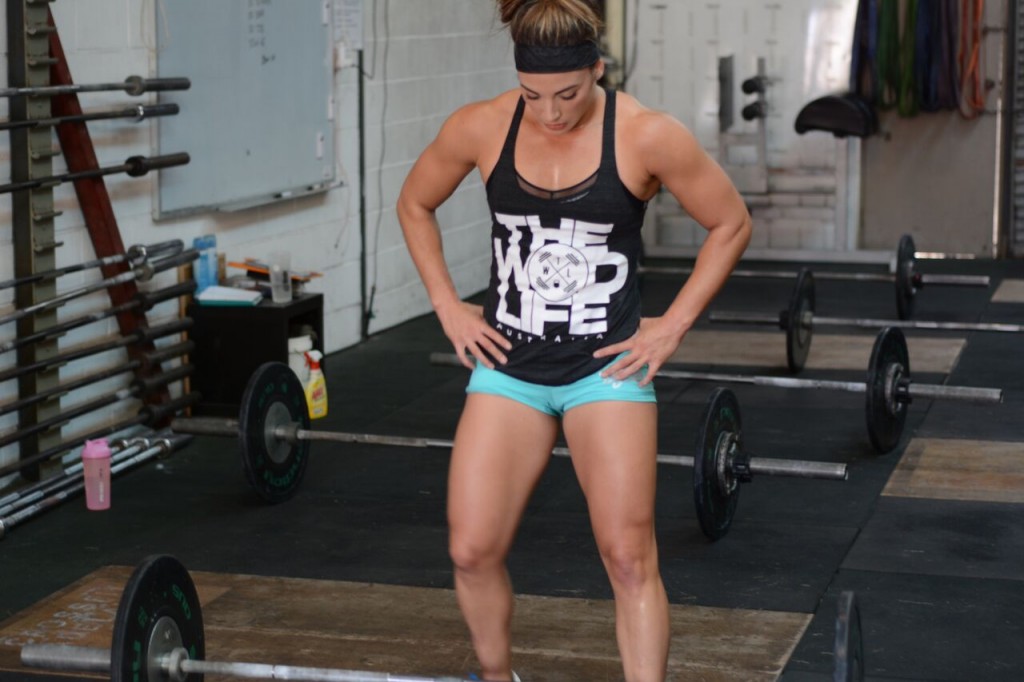 Who's your favourite male CrossFitter?
Matt Swift. You know the one… the Fittest 45-49 Masters Champion of the World! Machine of a guy, humble person, great box owner, the list goes on. What a guy!
Who's your favourite all time CrossFitter?
Samantha Briggs. She confirmed my obsession with her when I got to meet her at the Granite Games last year. That chick is as real as she says she is on social media, and that's what I love about her. Raw talent. Just wish I had half the engine she does.
Who will win the 2016 CrossFit Games?
Sara Sigmundsdottir – I'll be heading to Iceland to drink the same water those ladies are!
If you could live with only one recovery tool (i.e. roller, lacrosse ball, beastie bar etc) what would it be?
I currently live with one of the best recovery tools out there: Sleep! I love to sleep. I love to nap, and I think it is the most important recovery tool out there, although I have had my sights on a Compex, so maybe I can add that to the list.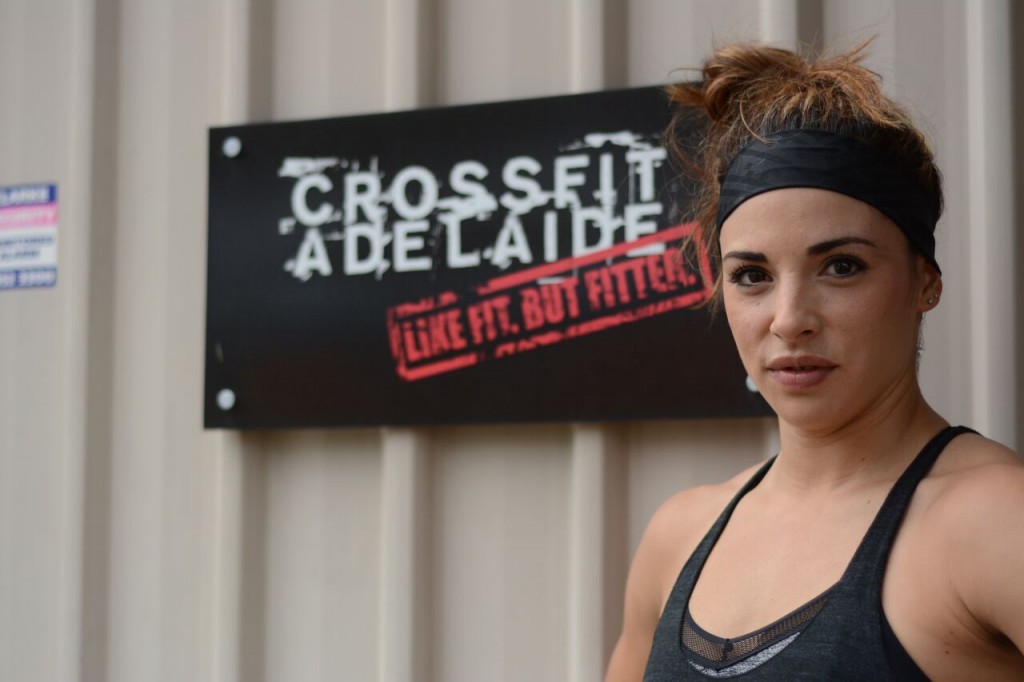 How many hours do you train a week?
I train about 12-14 hours a week. It depends on what Ben (my coach) writes for me. Some workouts have 30-min caps, while others have none and I just have to get it done. I have a motto for each Regional. The first year I made it was: you got to risk it to get a biscuit. Last year's was: to know your strengths. This year's motto is: it could be worse!
If you could program any workout for this year's Regionals that you would be guaranteed to dominate, what would it be?
As much as I struggled with it in the last event of last year's Regional, I would love to see a squat clean workout again. We don't really get the choice to 'dominate' workouts, all of us have to do the same one, so we will see what this year's programming has in store for us.
If you were a CrossFit movement, what would you be?
A backflip; not a CrossFit movement… yet!
Maybe a backflip workout in Regionals? Only in my dreams.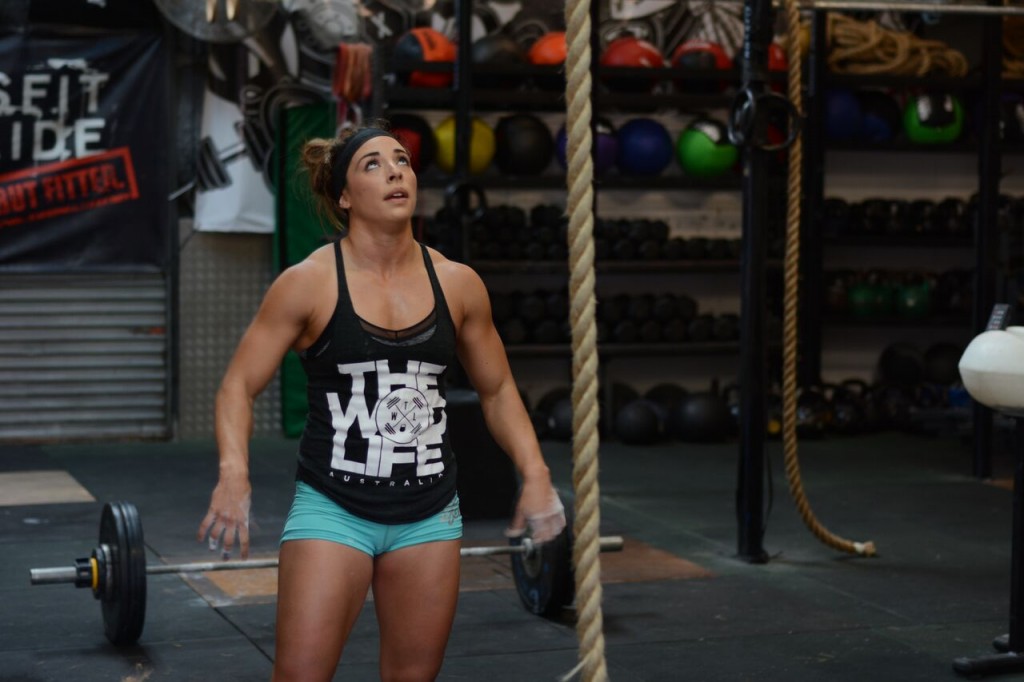 What does a day in the life of Steph Ortiz look like?
Mornings are fairly busy, I'm up at 5:00am most mornings and don't finish until around 10:30pm. Training is a couple of hours in the middle of the day. Of course I love to eat, so some of my time is spent mowing down some food.
My afternoon is sprinkled with PT's and taking the 4:30, 5:30, and 6:30 classes. We make it home around 8, dinner at 8:30 and in bed by 10pm or so, or whenever we peel ourselves off the couch after falling asleep. I also am taking a Precision Nutrition course, so any spare time is devoted to that and hanging out with my awesome fiancé and friends.
What's the best piece of advice you could give to any aspiring Games athlete out there?
Everyone's journey is different. Everyone handles stress, failure and fatigue differently. But it could be worse. If you are healthy and able enough to be competing at any level then you are a very fortunate person because it could be worse. Success takes time – trust the process.
With the 2016 Pacific Regional now just days away, time will tell if Ortiz will be one of the five women bound for the CrossFit Games in July.