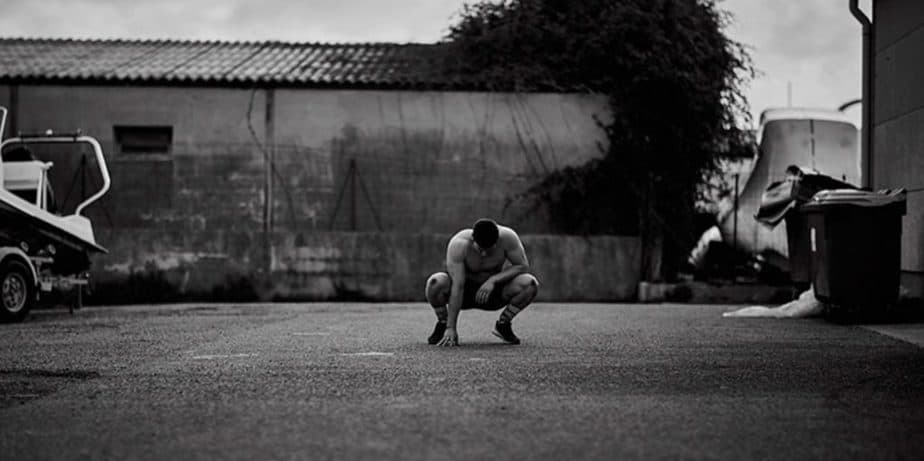 Having an addictive personality isn't anything new or rare. There are so many people who are having an addictive personality disorder, it's just something that unfortunately not a lot of people talk about.
It's of huge importance to discuss this topic because this type of disorder can actually be quite hazardous, hence, if you're currently struggling with it, or know someone, then make sure to immediately do something about it.
Luckily, there are a plethora of ways that you can fight it. Of course, it's not easy, but with the right people by your side and the proper steps, you'll be able to do it. If you want to know what needs to be done in this case, then just keep reading.
What Are The Most Common Traits Of A Person With This Type Of Personality?
There are various behavioral and personality traits that a person can have that can potentially lead to addiction. That's precisely why it's of huge importance to try to do your best to cope with these types of personalities and understand them as much as possible.
Many studies have shown that these distinctive traits showcase that an individual has an addictive personality:
Lack of restraint
Is extremely impulsive
Nonconformity
Constantly in search of different experiences and feelings
Tends to isolate themselves a lot from others
The truth is, a vast majority of people have a tendency to demonstrate some of these traits, however, if you notice that someone you love is acting like this all the time or frequently, then it can potentially cause risky behaviors. 
Additionally, lack of restraint can cause an individual to showcase various unpleasant behaviors or do some negative things while ignoring the consequences. Now, it doesn't necessarily mean that these traits will instantly lead to addiction, however, if you notice them, make sure to take them to that person to see what can be done to prevent further damage.
Things That You Can Do To Combat Your Addiction
Start By Admitting There's A Problem
This is probably one of the hardest steps you will ever have to make, but that's precisely the one that will lead to recovery. A lot of people, especially the ones with an opioid addiction are constantly looking for numerous justifications and excuses so they can keep doing what they are doing. It's all because substance use disorders often impact the brain.
But just bear in mind, that if you admit that you have a problem, you will show others how courageous you are and that you are ready to deal with your addiction and reveal underlying causes.
Furthermore, there are a bunch of different places where you can seek help, however, just keep in mind, that it's of huge importance to have a great support system while you are going through this. 
Now, if you're not ready to talk to your family members and friends about it, then consider contacting a good therapist, or going to a rehab facility. Remember, you do not have to go through this alone.
Talk About It As Much As You Can
Now that you've admitted that you are having an actual problem, focus on talking about it whenever you can, especially when you feel the urge to share it with someone you love and trust.
Yes, at times, particularly in the beginning, you may feel like people who are closest to are not capable of understanding your situation. But that doesn't mean that you should distance yourself from them.
Instead, try as much as you can to explain to them how you feel and all the struggles you're facing at the moment. You'll see that precisely these conversations are going to make you feel less isolated and alone. Unfortunately, these emotions people with addictive personalities feel quite a lot.
Reflect On Your Addiction
Many addicts, no matter how addicted they are, deep down know that it is negatively impacting their life, hence, it's advisable to take some time and think about all the things and people that matter to you and how your life is going to improve once you start recovering.
One of the best ways to properly reflect on these aspects of your life is to keep a daily journal. It will help you develop a plan to stop addiction and identify different triggers, patterns, motivators, and goals.
Professional Help Is Always Welcome
Yes, friends and family are a great support system, but sometimes, sadly, not enough. In these instances, having high-quality professional help is amazing. Make sure to find an institution that offers people exactly what you need, for instance, a warm and peaceful environment, people filled with understanding who are ready to help you start your recovery process.
Many facilities of this type offer group therapies, individual therapies, family therapies, different types of counseling, etc.
Hang Out With People That Make You Feel Good
If you are currently surrounded by people who are having similar issues like you or simply do not showcase any signs of understanding and compassion, then it's time to step out of that circle of "friends" and surround yourself with different types of people. 
Now, more than ever, it's crucial to surround yourself with individuals who are very positive and are willing to do anything that's in their power to help you and are genuinely worried about you. This is the support system you need for the time being.
Try To Identify Your Triggers
So how can trigger be defined? Namely, it can be defined as something that causes various emotional reactions based on experience. Those who are battling addiction, frequently have the urge to use again after a particular trigger. So what are the most common triggers? Below we will mention some:
Stress
Environmental cues
Unpleasant sensations and emotions
Social isolation
Physical and mental illness
Fighting any form of addiction is far from a pleasant and easy experience and something that requires a lot of patience, will, and dedication. Just try to remind yourself that you can overcome anything, and you'll see that you will.