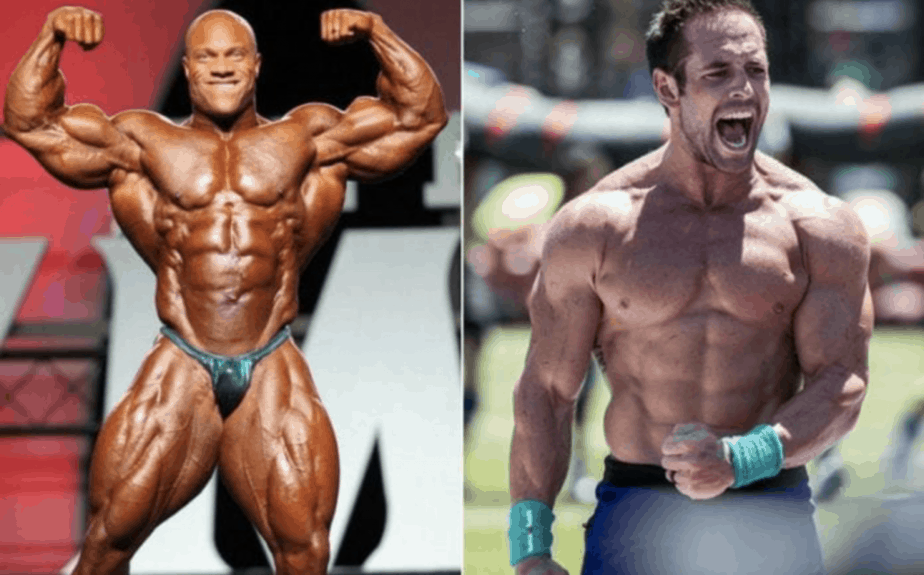 Professional athletes cannot afford to mess around when it comes to their physical fitness. For the most part, their body is their livelihood—and that livelihood is typically lucrative.
From the fans and their agents, to their families and sponsors, to their teams and the people wagering on their performance at the best online sportsbooks, they have a lot of money and overall expectations tied to their bodies. You can imagine, then, how seriously some of the top players take working out, dieting and recovery, among other aspects of their physical fitness.
Of course, it can be hard to teach these habits. It usually takes a while for them to form. So many athletes enter the props fresh out of high school or college and are instantly millionaires. The combination of freedom, money and a wildly fast metabolism allows them to live a lavish lifestyle that might not include the healthiest habits across their diet and sleep patterns and even their exercises.
Inevitably, though, age comes for everyone. 
Athletes can still be young by everyday life standards. But once they get into their mid-20s, they typically begin to follow more stringent and comprehensive routines. Though many of the megastars across professional sports—think: Cristiano Ronaldo, LeBron James, Tom started taking pristine care of their bodies at the beginning of their careers, others don't go that life-consuming route until later on, either when they're approaching a new contract, falling behind their peers or just trying to take their games to the next level.
In this space, we'll go over the most impressive body transformations in recent memory from well-known athletes. None of them were duds before they started taking their bodies more seriously, but their games have since been elevated to the next level because of the change.
Julius Randle (NBA)
Professional basketball players seldom make the superstar leap after their age-25 season. Or when they've been in the league longer than a half-decade. Julius Randle is proving to be an exception.
Following a six-year stint in the Association during which he was mostly a mid-end rotation player and nothing more, Randle has since made the jump to top-25-player territory at the age of 27. One of the many factors behind his rise: an improved workout regime. He completely overhauled his nutrition and exercise routines, getting all the way down to six percent body fat.
The results on the court speak for themselves.
Noah Syndergaard (MLB)
Prior to suffering an injury during the 2017 MLB season, Noah "Thor" Syndergaard went through quite the physical transformation. He was already built at 6'6", but he added nearly 20 pounds of muscle at the time.
Tacking on that much weight proved to be counterproductive. It didn't contribute to his injury, but his heavy-lifting routine put a lot of strain on his body. Since the injury, he has ditched the all-Paleo diet and focused on taxing exercises that don't put an unbearable amount of strain on his body. For example, he no longer does pull-ups.
Syndergaard now looks better than ever (even if he isn't necessarily pitching like it).

Rio Ferdinand (Boxing/Soccer)
Few physical transformations throughout sports are as stark as that from Rio Ferdinand. After building out a rock-solid soccer career, the former Manchester United player transitioned into the boxing ring. 
Having made this decision at age 38, Ferdinand had his work cut out for him. But he ended up making the shift almost seamlessly. He went from a ton of cardio training for soccer to a workout routine heavy on strength training, core work and agility movement.
In almost no time at all, Ferdinand reemerged, absolutely ripped and ready to box. If only we could all commit ourselves to getting in such intensely great shape for two different sporting careers.
The Big Show (Pro Wrestling)
You know his WWE theme music. You know he's seven-feet tall. And you know he's a massively wide human.
But did you also know that he lost a bunch of weight just to prove he could chisel out a six-pack at his size?
It's true. Fellow WWE superstar John Cena was having a conversation with him about getting in shape and effectively dared The Big Show to bust out his abs. And, so, he did.
The Big Show ended up losing more than 70 pounds when all was said and done, and he was, in fact, rocking a full-blown six-pack after overhauling his diet and reworking his exercise routine.