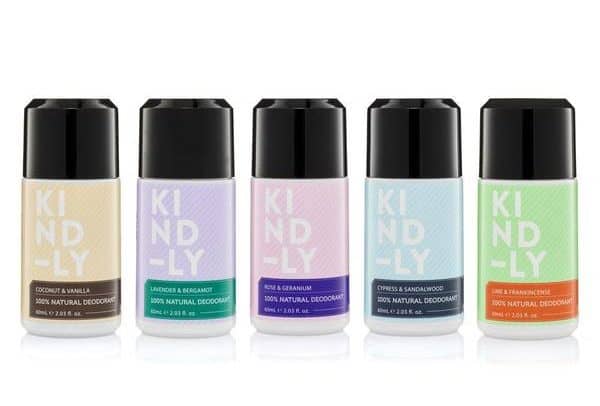 This week we take a moment to review a range of 100% all natural body deodorant by KIND-LY.
Item: KIND-LY Natural Deodorant
Price: $18.95 AUD (one stick)
Retailer: KIND-LY
Purchase: www.KIND-LY.com.au
As the name suggests, CrossFitters are active people. Usually, they are the type of people who run across the road instead of walking or jogging. They are the kind of people you take the stairs instead of the lift. And they are usually people who are overall a lot more active than the average person.
As a result, CrossFitters often tend to sweat and perspire more than the average human. This is why deodorant is an important product for CrossFit athletes, and one you'll often see in athletes daily gym bags.
Being someone who doesn't really like spray on deodorant, my ears pricked up when I heard about a new natural deodorant from an Australian brand KIND-LY.
According to their website, KIND-LY natural deodorant is:
"An organic probiotic deodorant with healthy magnesium, that seriously works! Blended with essential oils and ingredients specifically chosen for their antimicrobial benefits, KIND-LY 100% Natural Deodorant works to keep you fresh, dry and odour free, whilst still allowing your body to breathe and release toxins naturally."
The Rx Review was sent over a bunch of samples to check them out. Here are our thoughts on the KIND-LY Natural Deodorant range: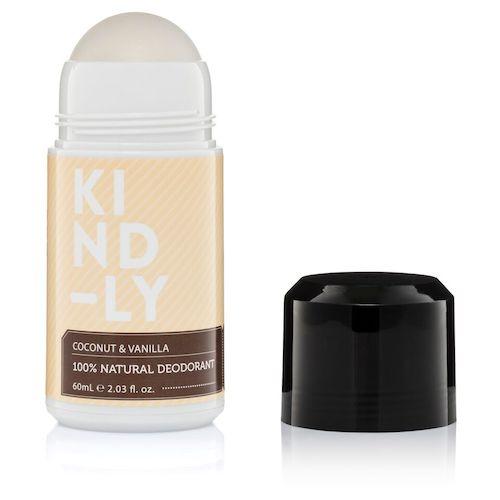 The Good
Ingredients: KIND-LY's range of natural deodorant tackles body odour by fighting the bad bacteria in your underarms with good bacteria. Probiotics and magnesium are used in their formulas work to create a happy microbiome to keep bad smells at bay. Unlike some other commercial products out there, the range has no aluminium, parabens, alcohol or other nasty chemicals. It is also blended with essential oils and has no artificial fragrances.
No Stain on Clothes: One of my biggest gripes with natural deodorant is the clothing stain I often get. I have used brands in the past which smell and work great, only to leave big stain patches in the armpit area of shirts after a few uses. Not once did I notice any such stains using the KIND-LY Natural Deodorant range.
Good for Environment: For those who care about the environment, the range of deodorant is vegan and animal cruelty-free as well!
Smell: Obviously one of the most important factors in choosing a deodorant is the smell. KIND-LY's range of natural deodorant is really great. Scents range from Cypress & Sandalwood to Coconut & Vanilla. To be honest, there wasn't one scent I didn't enjoy smelling!
No Irritations: During my time using these deodorants I didn't notice any skin rash or irritations, or any kind of itchiness.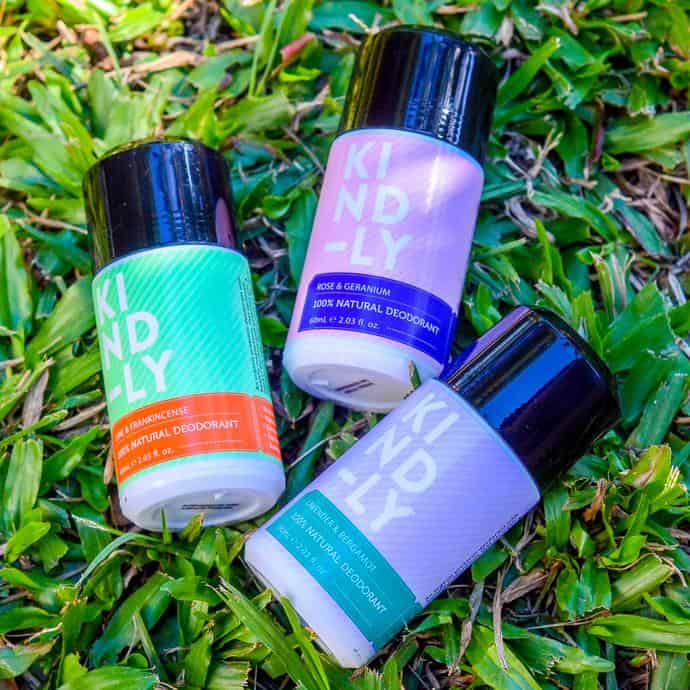 The Bad
Not Strong Enough?: I found that the scent of these deodorants seemed to fade away after half a day, on average. I would usually apply in the morning and then have to re-apply again later in the day. Personally I prefer deodorants which aren't overbearing in their scents, so I was happy with this. Although if you are someone who likes to smell good all day long then it is something to keep in mind.
Price: The range of KIND-LY Natural Deodorant is in the more expensive price bracket for roll-on deodorants. Selling for just under $20 AUD a stick, you are paying more than you usually would for a similar product.
Conclusion
Overall, I had a positive experience using the KIND-LY range of natural deodorant.
Not only did I like the fact it was an organic product, free from many artificial ingredients and unwanted chemicals, but I quite enjoyed the product itself. The deodorant sticks were easy to apply, small enough to carry with you, didn't cause any skin irritations or stains on my clothes, and most importantly, kept me smelling good!
Yes – the product is a bit more expensive than other rival products on the market, but i'm happy to pay the extra for a product that I can trust and one that I like using. For the price you pay, you're not going to get a revolutionary product that will get rid of your belly fat at the same time, but it will make you smell nice, sweat less, while also being environmentally friendly.