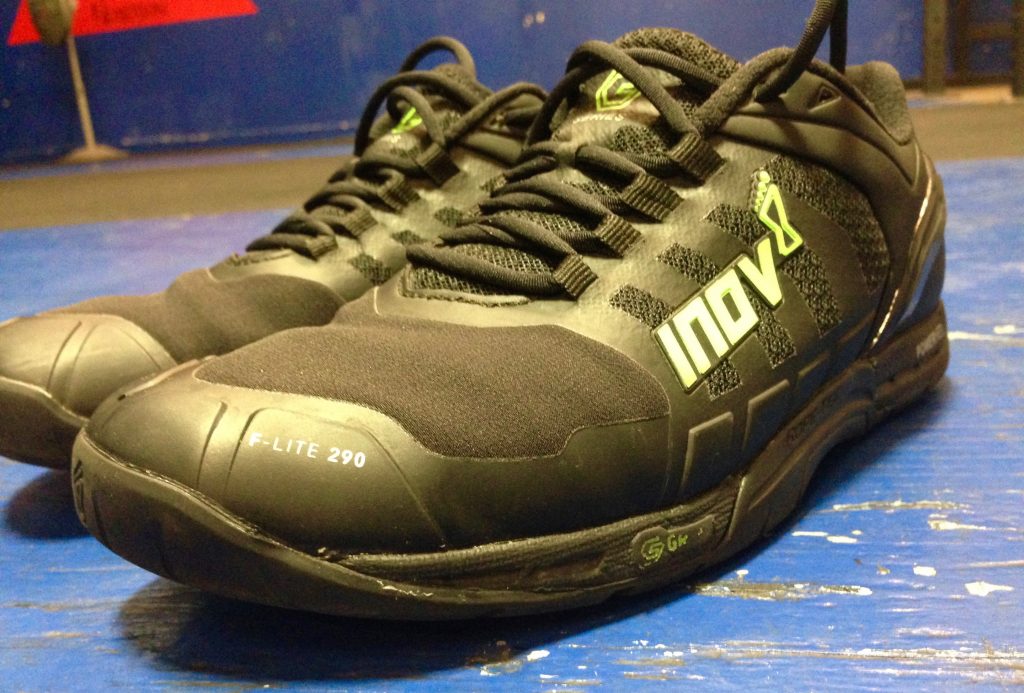 This week we take a moment to review the late functional fitness shoe by Inov-8: the F-Lite 290 G.
Item: F-Lite 290 G
Price: $160 USD 
Retailer: Inov-8
Purchase: www.Inov-8.com
Inov-8 has maintained a prominent presence in the world of shoes. Known for their all-terrain runners and equipment, they have just introduced a new line of shoes that promises to be their most durable ever.
The "G-Series" consists of three shoes, all made from a material called Graphene. Graphene is a semi-metal. It is very thin, only exists in two dimensions, but is very strong. By utilizing this material, Inov-8 has been able to create shoes that are exceptionally durable and lightweight. As of now, Inov-8 is the first company to use this technology, and has infused their new cross-training shoe – the F-Lite 290 G – with it. The features of the F- Lite 290 G include:
Thin, light, and flexible feel that moves with your foot
Exceptional grip for use on all surfaces
All around durable material
Responsive, yet flexible sole
50% stronger, more elastic, and harder wearing than other training shoes on the market
Here is my review of the F-Lite 290 G by Inov-8 and whether The Rx Review believes it's a worthy purchase: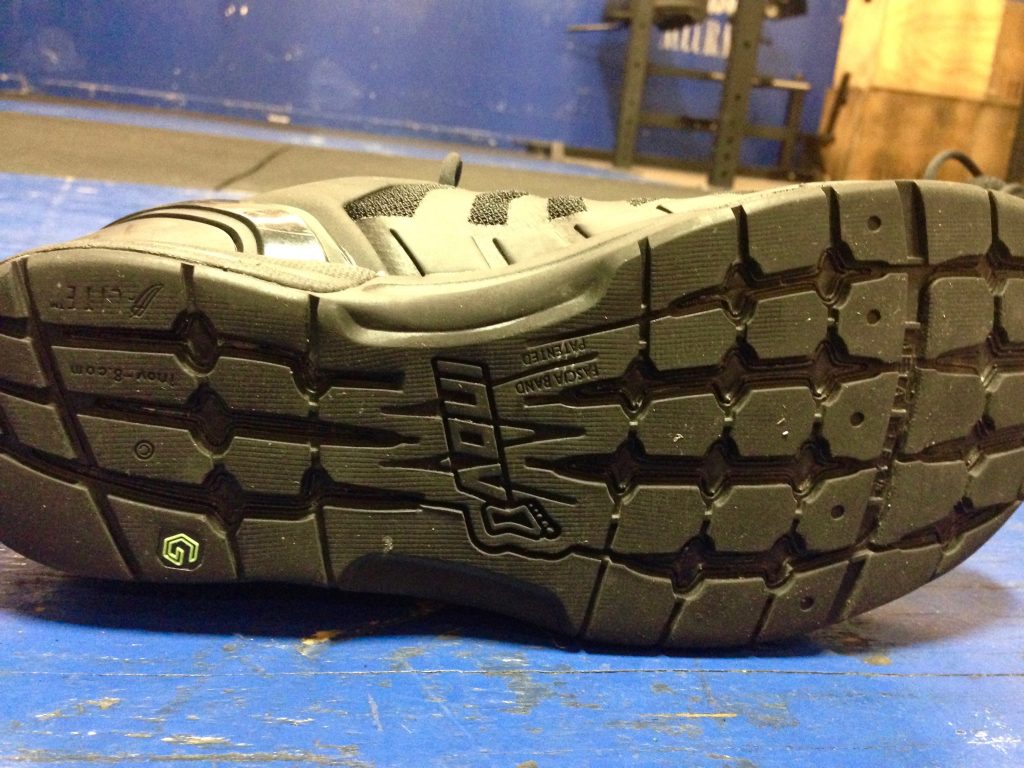 The Good
Lightweight: The F-Lite 290 G weights in at 10.15oz, which isn't all that light. Compared to my Reebok and NOBULL trainers, the Inov-8 option feels heavier just sitting in my hand. But on my foot, it doesn't feel any heavier than my other trainers. I'm convinced it's the fit of the shoe that makes the difference. It conforms and moves so well with you that it's like an extension of yourself.
Flexible and Responsive: These shoes have a unique balance between flexibility and responsiveness. Usually, the two are not present in the same shoe, but I found that the grooves in the sole allowed it to move with my foot, while the material still maintained some responsiveness to give me a spring in my step. Box jumps, double-unders and running all feel phenomenal in these shoes.
Grippy: The grip on the outsole is unbelievable. The shoe stays put during lifts, cuts well during runs, and feel amazing on rope climbs. I even tested them on a slicker rope than normal and felt like I had secure footing the whole time.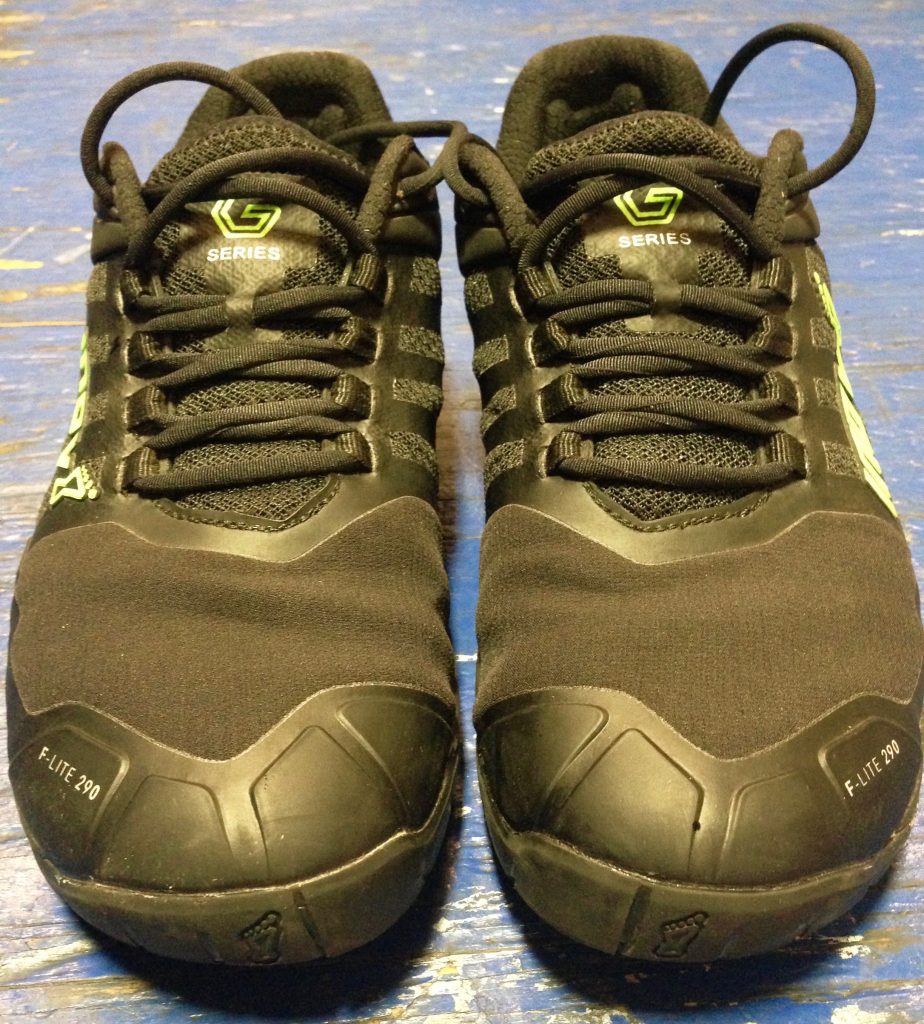 Extremely Durable: This shoe is the most durable training option I have ever owned. For how rugged it is, you would expect it to weigh a lot more than it does. The sole is very tough, while maintaining a good amount of cushion for jumping and running. The upper is quite durable as well. I was a little worried about how it would hold up, simply because it doesn't look like there's much to it. But it has stayed together and maintained its shape very well.
Laces: The laces stay put during rope climbs! One of the most annoying things I encounter with other CrossFit shoes, is that the laces always come undone during rope climbs. These laces stay tied very well.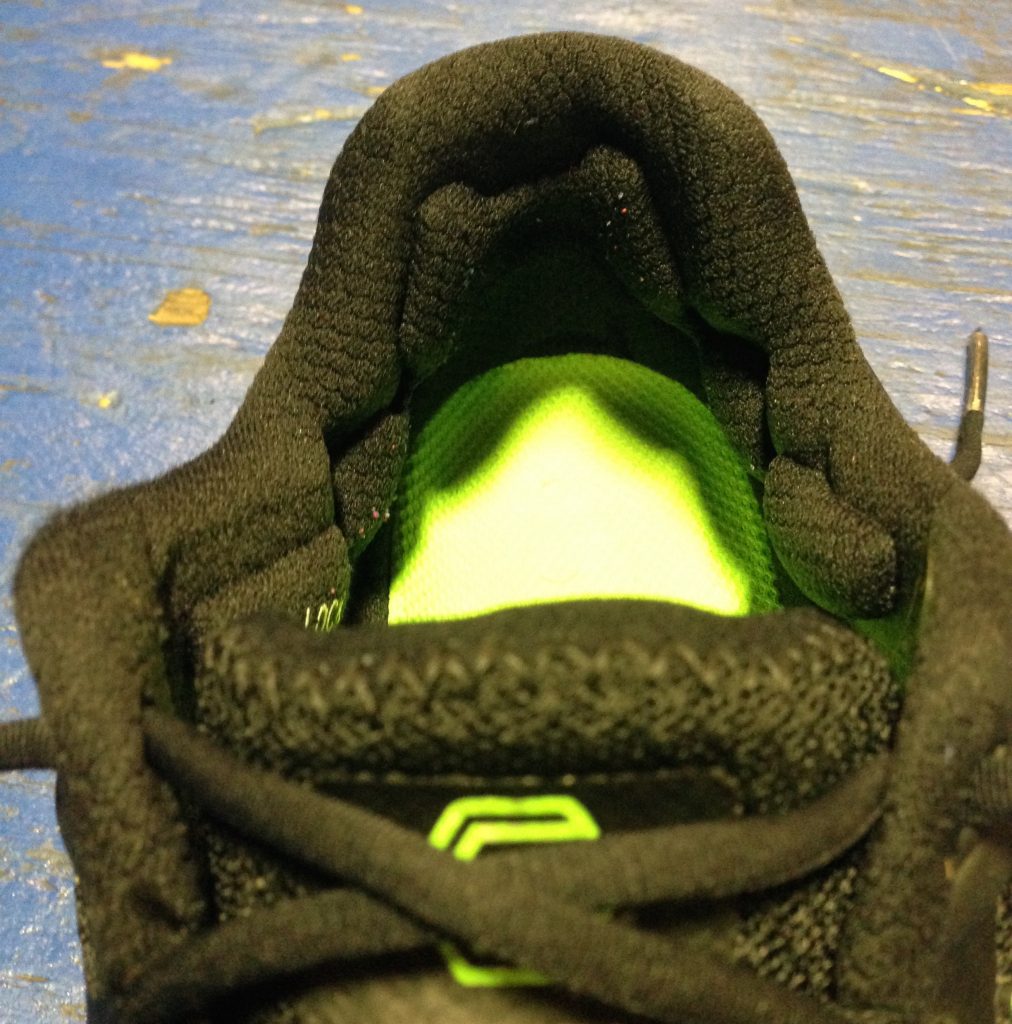 The Bad
Rowing Hurts: This shoe has padding around the collar that did get annoying during long rowing sessions. There is a bit of padding right on the achilles, and that started to rub after a while. I didn't end up with any blisters, but it was quite uncomfortable at the moment.
Hot: I did notice that when running outside, my feet got a lot hotter than normal. In the sun, it feels like the shoes just soak up all of the rays. The upper seems to breathe well, as I did not notice my feet overheating during WODs indoors. But they are black, and it may just be that the color is too hot for Texas.
Just a Little Too Tight: Even after I wore them around for a bit and the material relaxed, the F-Lite 290 G is still a tad too tight for my taste. I like to wiggle my toes and, even though they weren't super restricted, I couldn't do that as much as I'd like. My foot is a little on the wider side, so this may not be an issue for most people, especially if your foot runs narrow. But if you have a wider foot, or just prefer more room in your shoe, these may be too restrictive for you.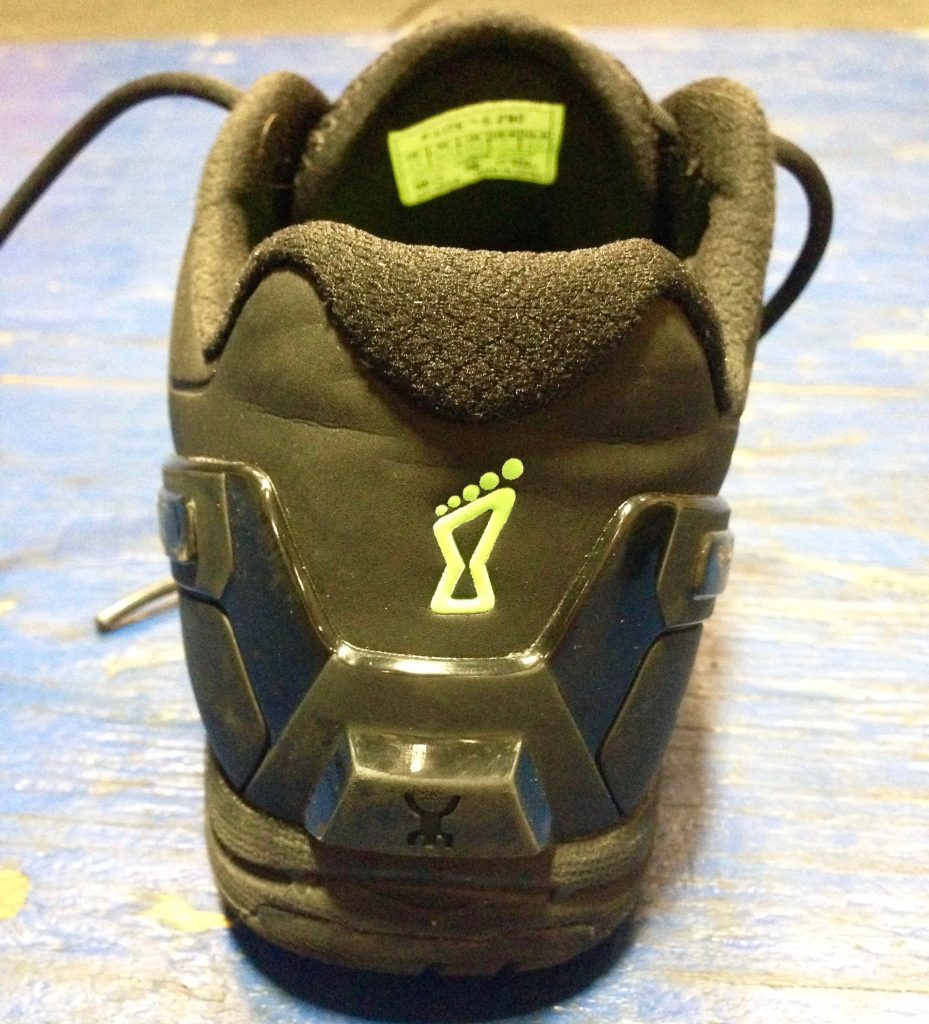 Conclusion
Overall, these shoes are comfortable, responsive, and very durable. I am not worried about them wearing out anytime soon, and am still shocked at how durable they have proven to be.
The biggest thing I would change about them is the padding in the collar. I think it either needs to be softer, or eliminated altogether. It did help the shoe conform to my foot, but it seemed to conform just a little too much for some activities. However, unless I am going to be on the rower for a few thousand meters, these shoes will continue to be my go-to for training.