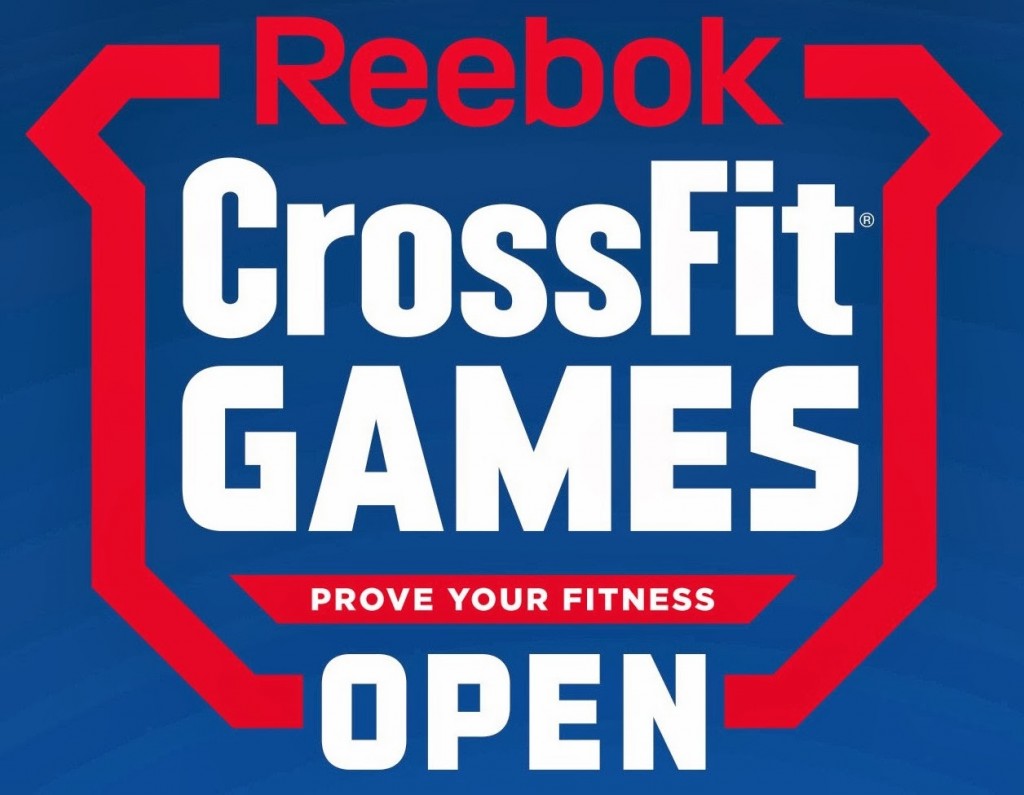 We're now just weeks away from the 2016 CrossFit Open.
No doubt thousands of athletes from all across the world are starting to ramp up their training to prepare for the first phase of the 'CrossFit season'. At the same time, there are sure to be some out there fearing the 'surprise element' of what could be announced this year by Games Director Dave Castro.
To help those people, we've taken a close look at the history of the CrossFit Games Open, and what to expect in this year's global, online competition:
Numbers: The CrossFit Open
Over the past few years, the CrossFit Games Open has been made up of five workouts, announced weekly over a five week period, usually beginning around mid to late February.
"The Open" is just the beginning portion of The CrossFit Games (a series of events to find the fittest athletes on earth). Participation has seen huge spikes year over the years since it was held for the first time back in 2011.
2011: 26K participants

2012: 70K participants

2013: 140K participants

2014: 210K participants

2015: +250K participants
Hacking The CrossFit Open.
Given the many movements within the realm of CrossFit, there is virtually no limit to the combination of exercises that can make up a WOD. This simple notion is what keeps CrossFitters coming back for more: "Constantly varied functional movements performed at relatively high intensity".
Is it feasible to master each CrossFit movement? While i'm sure there are many athletes who excel in particular functional fitness movements, the good news is: we don't need to master every movement under the CrossFit sun to perform well in The CrossFit Open.
Due to the nature of The CrossFit Open, many movements are eliminated because they are difficult to standardize / judge. So far in the early stages of the competition, judging has relied on movements that have binary results such as chest-to-bar-pull-ups. If your chest hits the bar, that's a rep. If it doesn't, that is a no-rep. This is why over five years, and 26 CrossFit Open workouts, we've only seen 18 different movements, 7 of which have been repeated each and every year. These are the simplest movements to judge.
The 7 Movements To Focus On For The 2016 CrossFit Open
Movement – # Of Times Seen in descending order.
Double Unders – 5
Muscle Ups- 5
Toes To Bar – 5
Wall Balls – 5
Thrusters – 5
Chest To Bar Pull Ups – 5
Snatch (Full / Power) – 5

Deadlifts – 4

Box Jumps – 4

Burpees (Bar Facing / Regular) – 4

Overhead Squats – 3

Clean & Jerk – 3

Clean (Power / Full) – 3

Calorie Row – 2

Push Ups – 1

Push Press – 1

Shoulder To Overhead – 1

Hand Stand Push Ups – 1
Out of 18 total movements, only seven have been included every year in the CrossFit Games Open. They are double unders, toes-to-bars, muscle-ups, wall balls, chest-to-bar-pull-ups, snatches and thrusters.
The Two Most Important WOD Schemes
While movements make up each workout, there are also many different types of workouts we could see in the 2016 CrossFit Open. In the past we have seen AMRAP's, workouts for time, and even a two-phase workout to kick off the 2015 CrossFit Open (15.1).
Here is a look at the make-up of the workouts we have seen so far in the Open's short history.
Wod Scheme – # Of Times Seen
Singlet – 4

Couplet – 13
Triplet – 9

Quadruplet – 0

Quintuplet – 1
The most popular workout scheme in the CrossFit Games Open so far has been a couplet, followed closely by the triplet.
How Can I Perform Better In The CrossFit Open?
First, look for easy wins:  Since we now know the seven movements that are highly likely to be included in this year's Open, let's shift our focus there. Which one of those movements is your biggest weakness? If you are inefficient in any of these seven movements, persistently practicing one of them can significantly improve your score. And be sure to track your performance as you go, so you can see where you're improving, or falling behind.
Second, be happy with good enough: Let's say you can do 60 double-unders unbroken. Most WODs rarely call for more than 25-40 double unders at a time. Given the fact that you can do 60 unbroken, you are more than likely able to do sets of 25-40 with ease. There is no reason to continue "practicing" double unders at this point. Reduce training of that movement and shift gears to another GOAT (CrossFit jargon for weakness).
Third, reduce time on rest & transition. Since we now know 85% of CrossFit Open workouts are couplets and triplets, we can be sure a lot of time will be spent simply transitioning from one movement to another. In the world of a competition with more than 250K athletes, every second counts. Be sure to set up your equipment in a compact environment. It is extremely beneficial to set SMART goals when approaching any WOD. i.e. "finish first round of thrusters and double unders within two minutes". You may or may not be able to abide by the guidelines you set, however, practicing this type of approach can put you in touch with your capacity. Adjust as necessary.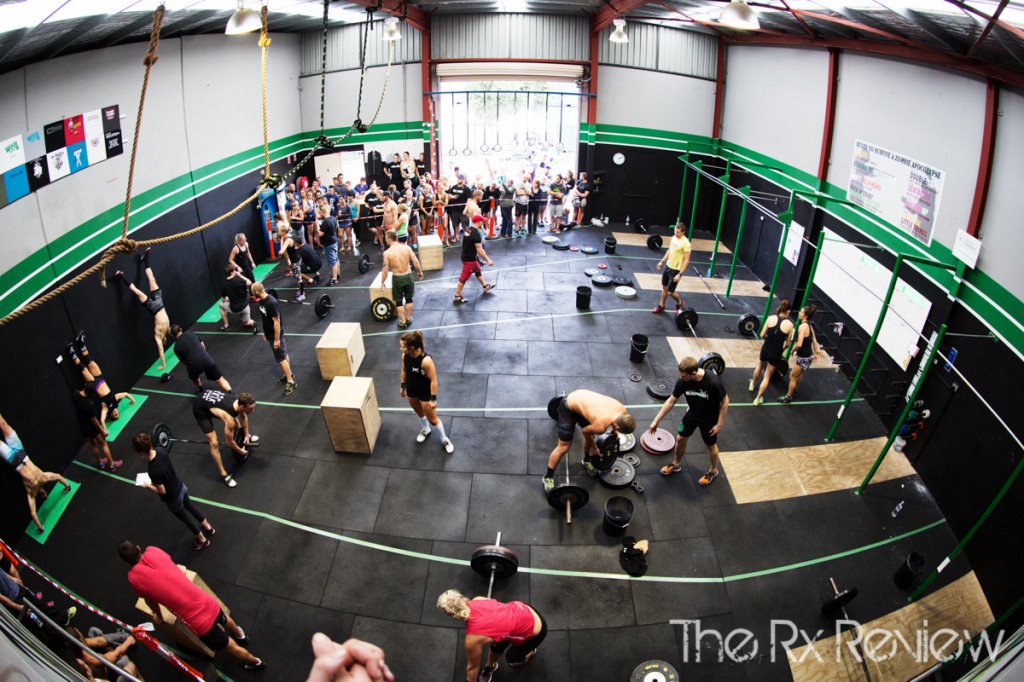 Sample WOD
Metcon: AMRAP 20: (Note: This means as many reps as possible NOT rounds)
"Open Test" *This is an opportunity to determine your skill/fitness level for the Open.  Scale/modify movements accordingly:
50 Wall Balls
50 Double Unders
40 Box Jumps (24/20)
40 Toes To Bar
30 Chest To Bar Pull-ups
30 Burpees
20 Power Cleans 115/75, 145/100
20 Jerks 115/75, 145/100
10 Power Snatch 115/75, 145/100
10 Muscle-Ups
GOOD LUCK!
Other interesting notes about the CrossFit Games Open:
* In 2011, The CrossFit Open consisted of six workouts.
* Last workout of 2011, 2012 and 2013 was a couplet of Thrusters & C2B PullUps. Last WOD of 2014 and 2015 had Thrusters + one other movement.
* 15.1 / 15.1A was the first time a workout was separated into two parts.
* Singlet: 11.3 was listed as two movements but it was Clean then Jerk so we categorized it as a single movement for the purposes of this post. There were two Single Movement workouts in 2012: AMRAP in 7 min Burpees & then a Snatch Ladder. The 4th & Final Singlet was 15.1A (1RM Clean & Jerk)
* Quintuplet: 14.4 was the only workout which had five movements (Calorie Row, Toes To Bar, Wall Balls, Cleans, & Muscle Ups)