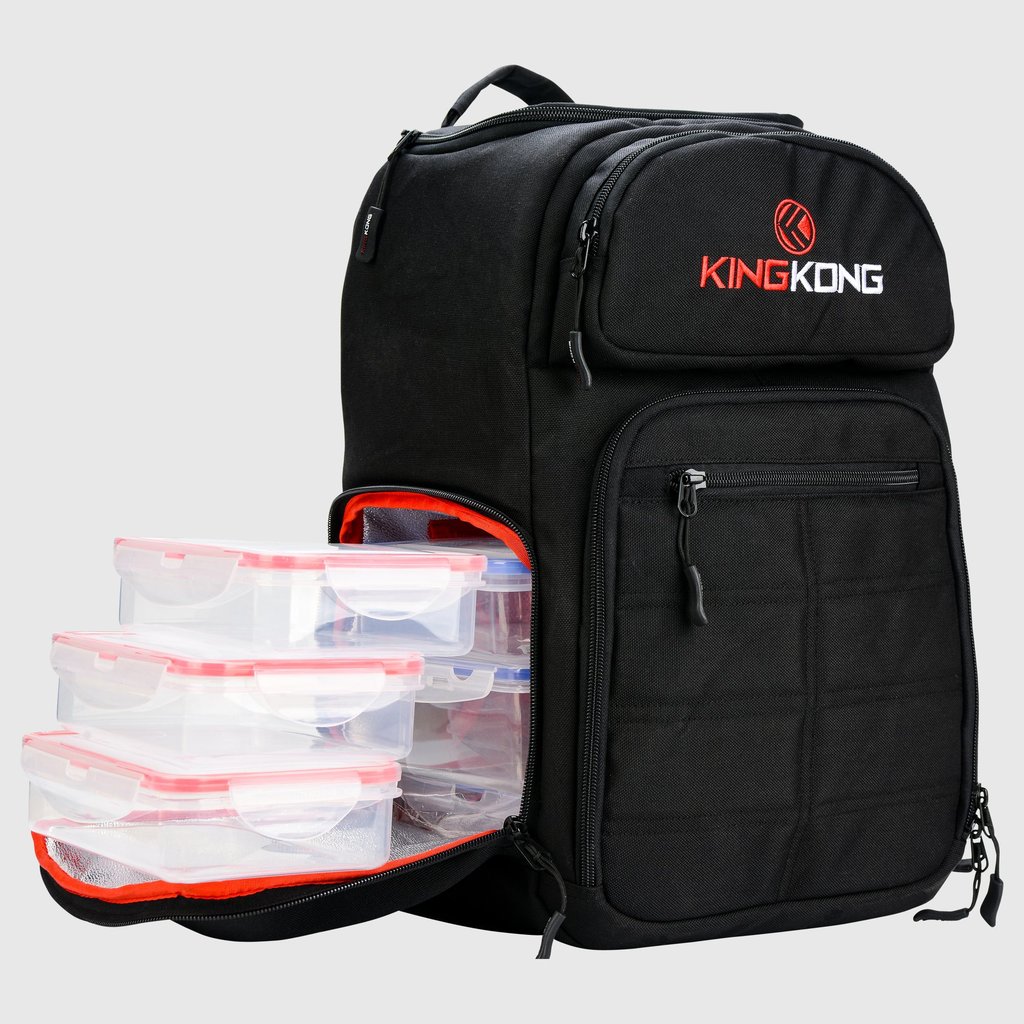 This week we take a moment to review King King Apparel's Fuel Meal Prep Backpack:
Item: King King Fuel Meal Prep Backpack
Price: $155 USD/ $185 AUD
Retailer: King King Apparel
Purchase: www.KingKongApparel.com
Over the past few years, King Kong Apparel has established itself as one of the leading brands for gym bags for CrossFit and functional fitness athletes.
King Kong Apparel has produced several high quality backpacks and duffel bags athletes can use for travelling and training. And now, they have unveiled their first line of meal bags.
We all know how much CrossFitters love food. And in particular, how fussy many can be with their diets. So King Kong decided to cater to the market by producing easy to carry meal bags athletes can use to store food, water and small items they take with them to the gym.
I got my hands on the Fuel Meal Prep Backpack a few weeks ago. I've decided to put it to the test to see just how good it is. 
Regarding the bag itself, here is a look at some of it's specs and features:
Ultra-durable military spec. 1000D nylon material
Bulletproof #10 YKK zippers
3 triple-insulating compartments
3 padded compartments
6 dishwasher safe, microwave safe, BPA-free meal containers (21cm long x 14cm wide x 6.5cm deep)
2 Reusable Ice Packs
Approx. 18″ high x 14″ wide x 10″ deep (45cm x 35cm x 25cm)
25-year product warranty
Here's my review of the Fuel Meal Prep Backpack and whether The Rx Review believes it's a worthy purchase: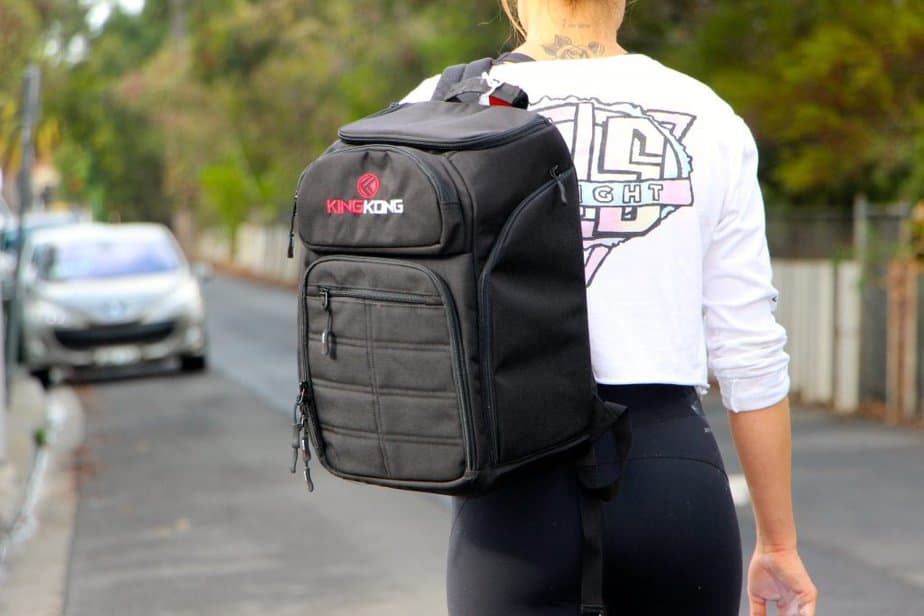 The Good
It Works!: The main feature of the King Kong Fuel Meal Prep Backpack is it's ability to keep for warm/cold for long periods of time. And it does just that. The three insulated compartments (top and both sides) work well and were effective in keeping meals cold and warm.
Convenience: How many gym bags allow you to carry meals? Not many, if any. The ability to carry my daily means in a cool looking backpack is a huge plus, and a huge convenience.
Cool Design: Without the King Kong Fuel Meal Prep Backpack, i'd most likely be carrying my meals around with me using whatever insulated bags I could find in my kitchen. And all of them are far from stylish. This bag, however, has a cool, stylish design that looks a lot different to standard cooking meal prep bags.
Comfortable to Carry: The King Kong Fuel Meal Prep Backpack has substantial padding on the back of the bag as well as on the straps. It is very comfortable to carry and puts very little strain on your shoulders.
Range of Colours: King Kong Apparel has produced a line of awesome colours and designs for the Fuel Meal Prep Backpack.
Endorsed by Professional Athletes: King Kong Apparel sponsor a number of professional athletes including CrossFit Games champion Annie Thorisdottir who publicly endorses the Fuel Meal Prep Backpack.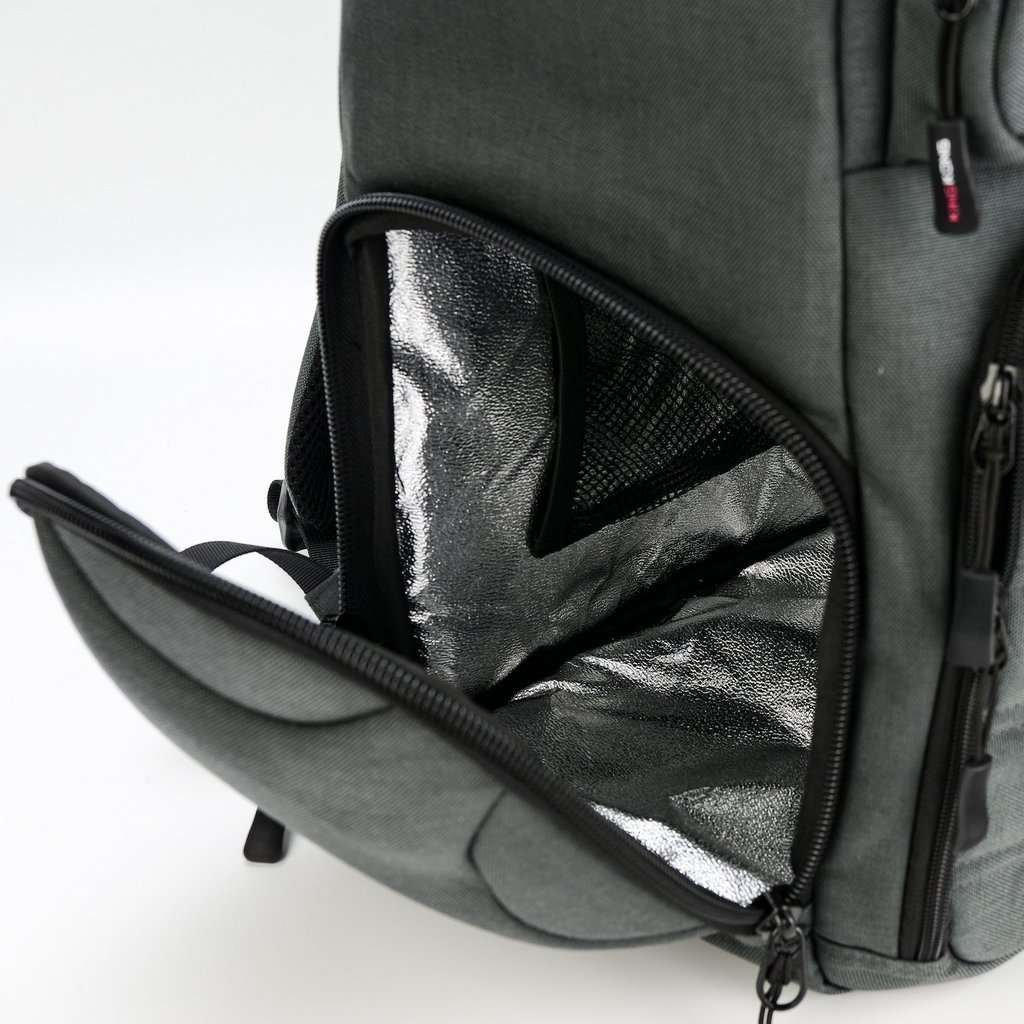 The Bad
Space for Other Items: It's hard to find too many faults with the design of the bag as it is made from high quality materials and very comfortable to carry. However, I would like to have seen the bag include one larger compartment for 'non-food' items. The bag does have a few small areas where you can put stuff like your keys, wallet, phone, etc. but not enough room for any large item clothes or shoes. I know it's a meal prep bag and not a 'gym bag', but I think it would be good if users had the ability to combine both into one 'mega meal/gym bag'.
Price: At the time of writing, the King Kong Fuel Meal Prep Backpack was selling for around $155 US/$185 AUD. This price is a fair bit higher than most other meal prep bags on the market at the moment.
Hot and Cold?: While there are two seperate insulated compartments inside the King Kong Fuel Meal Prep Backpack I didn't have great success using one for a 'heating' area, and the other as a cooling compartment. It kind of worked for a while before my 'warm' meal eventually began to cool down. Keep in mind, it's not a waterproof backpack but it is water resistant to a degree.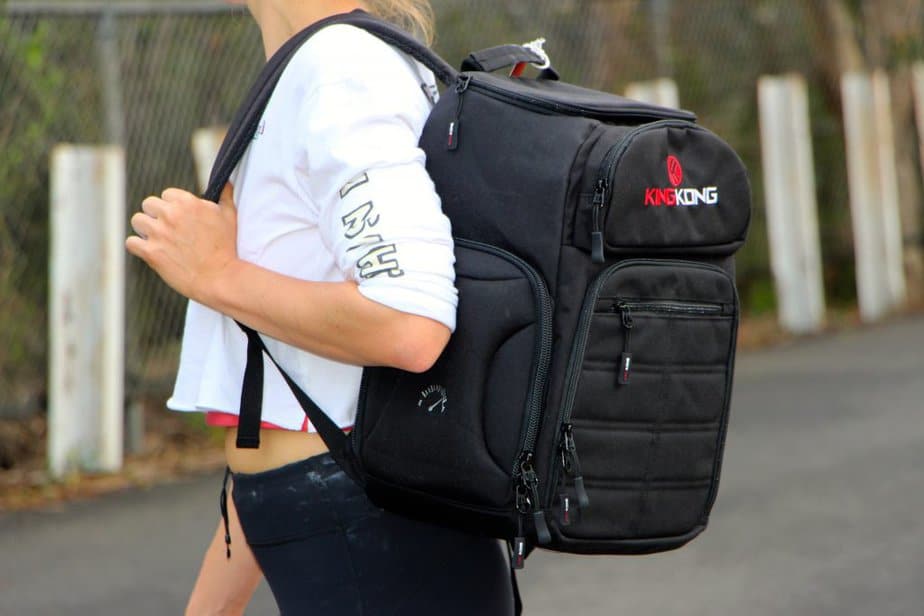 Conclusion
Overall, I had a great experience using the King Kong Fuel Meal Prep Backpack.
It looks good and stylish, is comfortable to carry, and does a great job of keeping my food cold/warm. In addition, the bag is made from quality materials and from a trusting brand in King Kong ApparelWhile the price may be a little more expensive than some other rival products on the market, it's hard to find many meal prep backpacks that look as good, and are made with the same level of quality.
If you are an athlete who cares about your food and is looking for a stylish, decent meal prep bag, then the King Kong Fuel Meal Prep Backpack will be hard to beat.