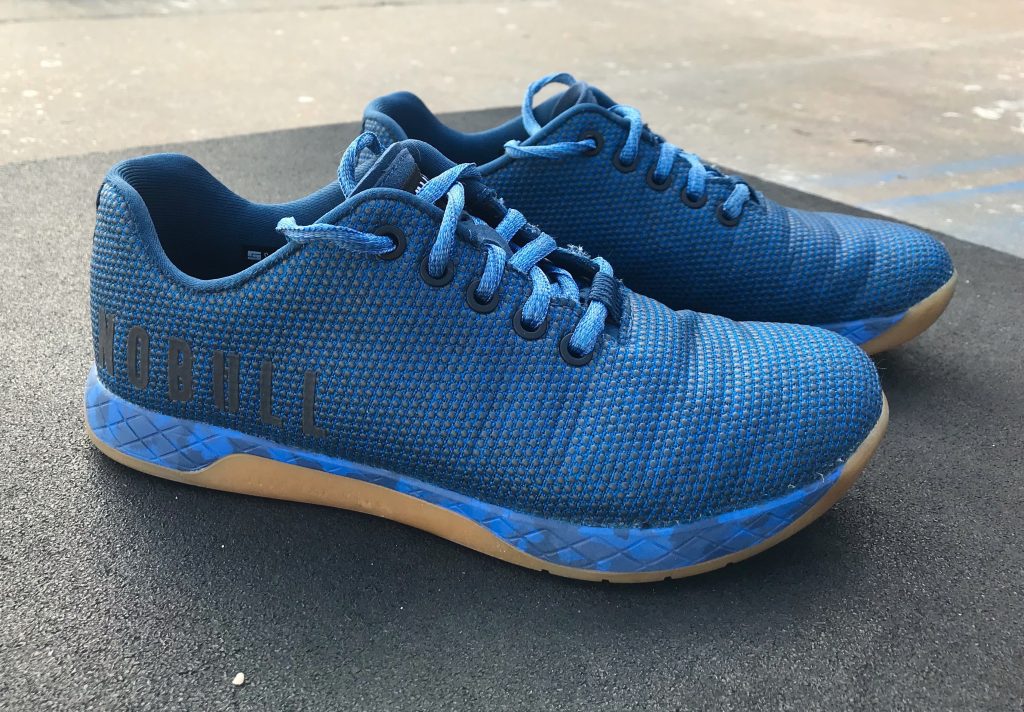 This week we take a moment to review a pair of NOBULL Superfabric Trainers.
Item: NOBULL Superfabric Trainers
Price: $129 USD 
Retailer: NOBULL
Purchase: www.NoBullProject.com
NOBULL is a relatively new company in the CrossFit world. Launched in 2015, they've only been around for three years compared to some of the bigger brands like Reebok and Nike that have been established for decades. I must admit, I am a diehard fan of the Reebok Nanos, especially the Nano 6s. But of course, new brands always intrigue me and NOBULL has made quite an impression on athletes, so I was excited to try them out.
NOBULL's success is largely due to their simplicity. Simple designs and technologies are what draw athletes to this brand. They don't believe in gimmicks, they only promise to produce a solid, reliable shoe to keep up with hard working athletes. The features built into the shoe to accomplish this are impressive on paper and in practice:
A one-piece, seamless upper made of SuperFabric® – a durable, breathable, and abrasion resistant material
High carbon lateral and medial guards for added protection on sidewalls
Medial rope grip for extra secure footing on rope climbs
Outsole lug pattern designed for multi-environment uses, allowing for easy transition between inside and outside with the right blend of flexibility, traction and support
Strong heel cup, keeping your foot in place during heavy lifts
With these features in mind I started training in these shoes immediately, wanting to see how they compared to the Reeboks I was so fond of. After putting them through the ringer, here's how they stacked up:

The Good
Supportive Sole: These shoes are incredibly stable. When doing any sort of lifting I felt I had good, solid ground beneath me. I typically enjoy wearing my lifting shoes for heavy weights, but squatting, deadlifting, cleaning and snatching all felt amazing in these shoes.
They Put A Spring In Your Step: The sole is incredibly springy which makes box jumps and double-unders that much easier, so much so that I felt I could jump less. My feet left the ground with little effort and the rebound was incredibly powerful.
Excellent Grip For Rope Climbs: Rope climbs feel so much more secure in these shoes versus the many Reeboks I have tried. The sole is very grippy, making it much easier to secure your feet in the rope and push off.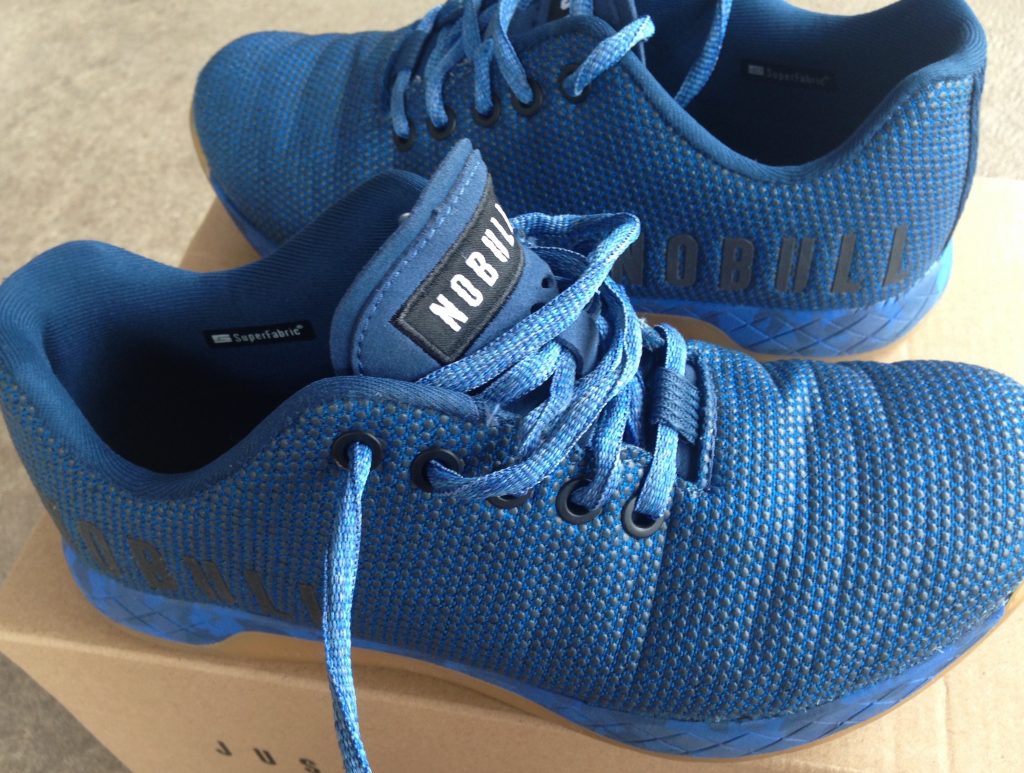 Durable Upper: A unique feature of NoBull's shoes is their use of a seamless upper. The entire upper part of the shoe is made of one piece of material, and it is incredibly durable. With no seams to catch on, there is less chance of the shoe ripping or developing holes. It also seems to be slightly water resistant. I got the shoes wet a few times from flipping a tire full of water and my feet stayed completely dry. The water seemed to just roll right off the shoe!
Great For Wearing Around: One major difference I noticed between these shoes and my Reebok 6s, was how much more comfortable they were to wear around while coaching. Usually after my own training session, I head straight into coaching classes. My Reeboks usually become uncomfortable after hours of standing around, but these NOBULLs felt great going from training to coaching.
Fit True To Size: While sometimes size is a gamble, it isn't with these shoes. I ordered the same size I usually wear and the length was perfect.

The Bad
Feel Very Stiff On Runs: I am the type of person who likes a little cushion underfoot when running. These were a little too stiff for me. The stiffness made for a springy toe-off, but it also made my feet more sore than usual.
Stiff Initially: These shoes need breaking in. The sole and upper are both very stiff out of the box. After wearing them around for a few weeks, mine have softened and feel more comfortable. But the first time I put them on, I felt my foot could not move as it wanted to – there was a lot of restriction.
Not As Roomy As Reebok: These shoes have a sufficient amount of room in the toes, but are not as wide as Reebok, which has bothered me slightly on runs. For lifting, jumping, or other general movements within the gym, the difference in width hasn't been a problem. But once I ran in them my pinky toe got a little squished and irritated. If the width of your foot is normal or even a little narrow, this won't effect you. But if you've got a wide foot, or simply prefer wider shoes, it very well might.
Too Roomy Around Mid-Foot: The shoe does not adapt well in the arch area. It has become better as I've worn-in the shoe, but there is still extra room around my arch that makes it hard to get a perfect fit.

Conclusion
Overall, the NOBULL Superfabric Trainer is a great shoe. They are supportive, durable, have great traction, and are comfortable to wear. The only activity I disliked wearing them for was running, due to the stiff sole and an insecure mid-foot. But that is one activity among many, and I think these undesirable elements will improve with future versions of the shoe.
For most training purposes, especially those involving running, I am still partial to my Reeboks. However, when faced with a rough workout requiring more durable shoes, I will definitely be grabbing for my NOBULLs and would advise many to do the same. They simply hold up better during grueling workouts.
The great thing about acknowledging a company early in its development is seeing how they improve over the years. Considering the great products they have already released, I think it is only a matter of time before NOBULL becomes an equal contender with companies like Reebok and Nike. They are already increasing in popularity and success at an incredible rate. Improvements need to be made, of course. However, if they can perfect their design, their shoes will no doubt be in every gym around the world.
Review by Ashley Stewart