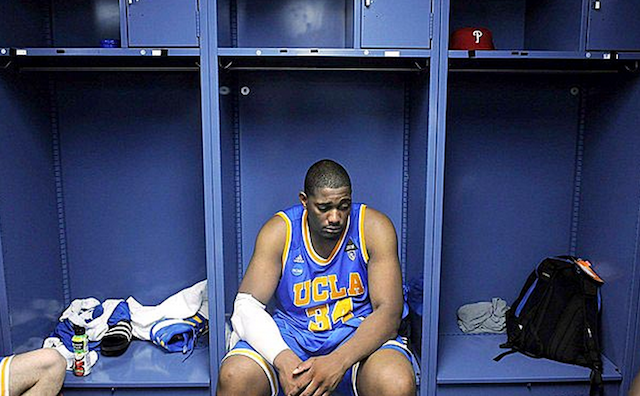 UCLA basketball center Joshua Smith quit his team on Wednesday.
Smith was a promising young basketball sensation, with many claiming he would be an NBA star with million dollar contracts to match. ESPN ranked him as the number one center recruit in the country.
Yet it was not to be for the 20-year-old from Kent, Washington after battling weight problems for several seasons.
At 6-feet-10 and weighing over 300 pounds, Smith's release was effective immediately.
"I have made the decision to leave the program for personal reasons," Smith said. "I have thoroughly enjoyed my time at UCLA and am grateful for the opportunity that has been presented to me here," Smith said in a statement.
Smith's weight has been an ongoing issue since he began with the team as there was concern it was effecting his game. Coaching staff decreased his playing time from 21.7-minutes as a freshman to 17.2-minutes due to his sluggishness on the court.
He blamed poor conditioning for his weight this summer and vowed to fix the issue. Yet in the end, Smith was unable to remedy the matter and quite the team.
It is not yet know if he will transfer or if he has officially ended his playing career.