This week we take a moment to review the latest mobility tool from MobilityWOD: the "Mushy" Supernova:
Item: "Mushy" Supernova
Price: $29.99 USD 
Retailer: MobilityWod
Purchase: www.MobilityWod.com
Kelly Starrett, the genius founder of Mobility WOD, has been working in the fitness industry since 2005. In San Francisco, he opened one of the first thirty CrossFit gyms in the world, and soon noticed how uneducated athletes were when it came to the mechanics of movement.
In 2008, he launched the Movement and Mobility Trainer Course, training coaches and athletes alike on movement pattern deficiencies and how to treat them. The company has since flourished and grown into what it is today – an all-inclusive resource utilized by athletes all over the world to correct deficiencies and improve performance. Since then, the company's name has changed to MobilityWOD and they have put out some great products – their newest being the "Mushy" Supernova.
The Mushy Supernova is different to MobilityWOD's original Supernova released several years ago. As the name suggests, this one is a lot more softer and 'mushier' than the original.
After using this tool for the past few weeks, I am a tremendous fan. It's features are impressive and it is extremely effective. I have experimented with many mobility techniques and tools over the years. However, there are a few things that set this tool apart from the others:
High Tack EPDM Rubber, a super flexible and durable elastomeric material
4″ diameter for easy storage and travel
Automatic pressure modulation for sensitive regions
A radial groove texture to gently trap tissues
Mushes under pressure for maximal contact during tissue manipulation
These features seem simple, but have a profound impact when it comes to using this tool.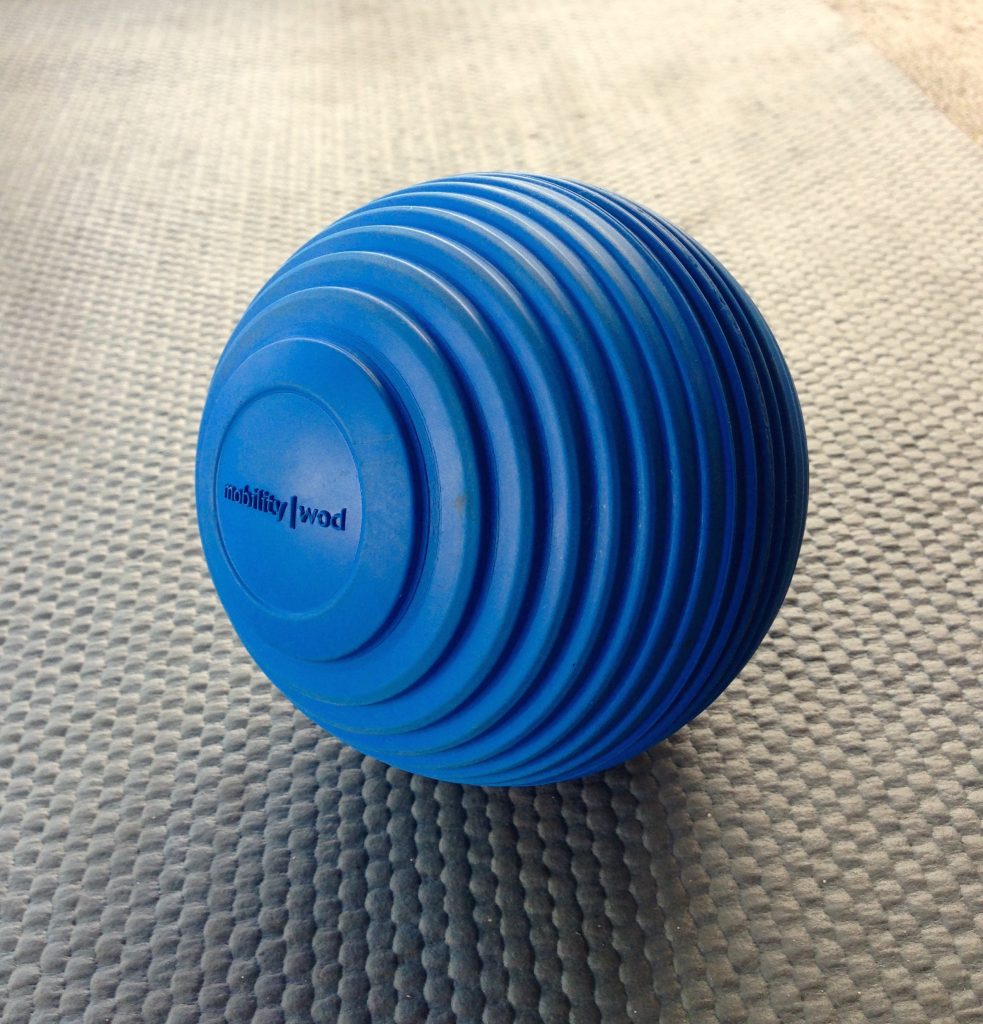 The Good
Durable: Foam rollers, being made of foam, can tear and compress over time, thus becoming less effective. Made of High Tack EPDM Rubber, the Mushy Supernova consists of a very durable material that holds up well under pressure. It feels sturdy, and is sure to last for years just like the company's other products.
Portable: The Mushy Supernova is also much easier to carry around than a foam roller. It fits easily in gym bags, even smaller backpacks, without taking up too much room. For those who travel often, this is a real help.
Great for Sensitive Areas: Since the "Mushy" Supernova is flexible and squishes slightly under pressure, mobilizing sensitive areas is easier. It's great for super sore or tight areas that are sensitive to more focused tools like lacrosse balls. After using the Supernova for a while, I noticed the area was warmed up enough to then use a lacrosse ball if I needed to dig in deeper.
Textured Surface: The grooves on the Supernova offer a new feel. It is different from their other model with its knobs, and also different than rolling on a completely smooth surface. The ridges offer an in-between option. They are meant to gently trap tissues in order to get a little deeper and provide a better massage. If you ever felt that the knobs on the older Supernova were unpleasant, but smooth surfaces don't get deep enough, this is a great alternative. It's easy to roll your muscles smoothly across this tool and still feel like you're effectively releasing tension.
Versatile: You can massage any area of your body with this tool. From glutes and hamstrings, to pecs and lats, this little ball came in handy in numerous places. I often use smaller lacrosse balls to get into areas like these, but since the Mushy Supernova is bigger, it provides more surface area which is nice when rolling something like the hamstrings.
Fits Right in the Armpit: An often overlooked area, tightness in the armpits is usually the reason for poor overhead mobility in athletes. It's a tough area to mobilize on your own, and usually requires the use of a second person. But the Mushy Supernova fits right in the armpit and has just the right amount of density to mobilize the area sufficiently.
The Bad
Not Always Focused Enough: This is the one and only downside to this tool, which can barely be counted as a negative feature. It's bigger than a lacrosse ball, and thus isn't designed to give focused pressure to areas. That's just the way it goes when a mobility tool has a larger surface area. However, for areas that do require more pinpointed attention, a lacrosse ball will be the way to go.
Conclusion
This is not the only mobility tool you'll ever need, but it comes pretty close.
I had only one, very minor complaint while using the "Mushy" Supernova. Otherwise, I absolutely loved it. Certain areas that I was having a hard time reaching with other tools finally got the attention they deserved, and my training has benefited tremendously.
This tool is versatile, durable, effective, and all around amazing. It has found a permanent place in my gym bag, and I frequently let other athletes borrow it to experience its awesome effects. It's definitely worth the money and, considering its durability, you'll get to use this product for years before needing another.