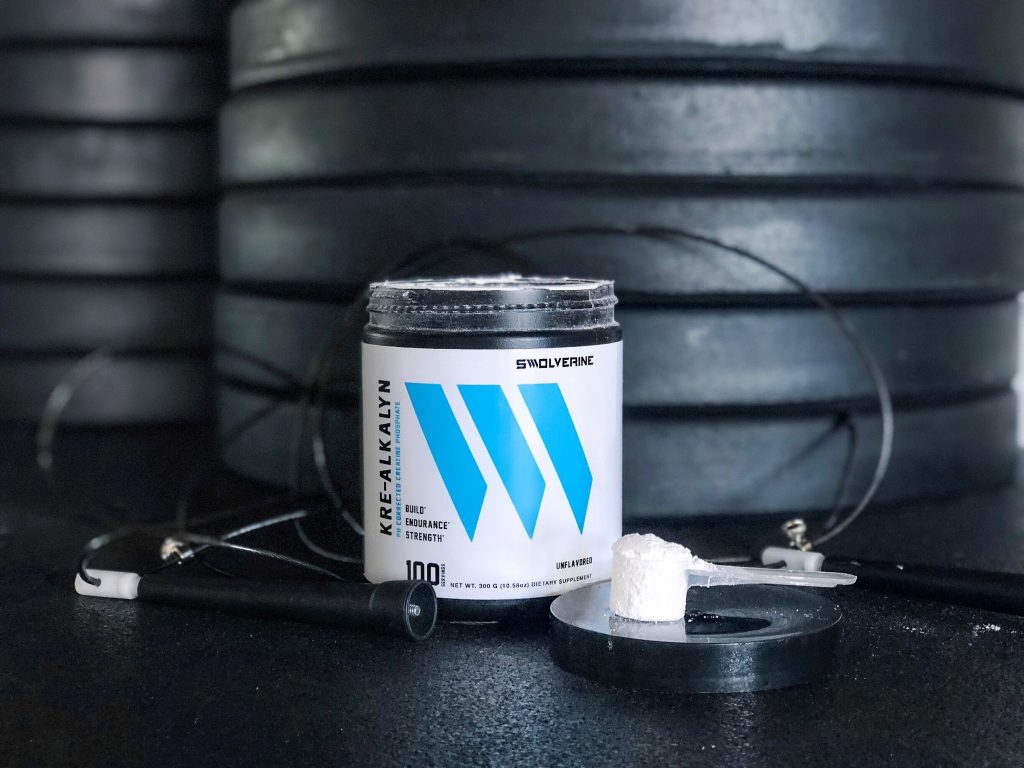 This week we take a moment to review Swolverine: Kre-Alkalyn Creatine:
Item: Swolverine: Kre-Alkalyn Creatine
Price: $54.99 USD (300 grams)
Retailer: Swolverine
Purchase: www.Swolverine.com
The supplement Creatine has been used by athletes in the fitness industry for decades. In most cases its use has reaped decent rewards for this using it with many noticing improvements in performance and muscle mass. Several studies have also supported this with recent trails on American athletes finding significant increases in muscle strength and weights performance when using creatine.
However, with so many different types of creatine from so many different brands, finding the 'right' creatine supplement can be tough.
Personally, I have been using Creatine Monohydrate on and off during my training and have had positive results.  I've also had decent results with Micronized Creatine during my time. However, I had never used Kre-Alkalyn Creatine until I was introduced to Swolverine: Kre-Alkalyn Creatine.
Swolverine is a Kre-Alkalyn Creatine designed specifically to improve performance in athletes in all forms of sports and training.
So, what is Kre-Alkalyn Creatine? According to Swolverine's website:
"Kre-Alkalyn is a patented pH-corrected form of creatine. Kre-Alkalyn was created to address the negative side effects associated with Creatine Monohydrate, namely the toxic conversion to creatinine. This was accomplished through adding an alkaline powder such as (soda ash, magnesium glycerol phosphate, bicarbonate) to ordinary creatine (i.e. Creatine Monohydrate, creatine citrate, creatine pyruvate, creatine phosphate) in order to adjust the pH balance between 7-14. Kre-Alklayn therefore solves the problem with all existing creatine supplements; the inability to deliver concentrated amounts of creatine without toxic conversion to creatinine."
Without getting lured into the hype of the product, we chose to put it to the test to see if their claims were true, and to find out just how effecting Swolverine: Kre-Alkalyn Creatine is. Here are our thoughts on the supplement: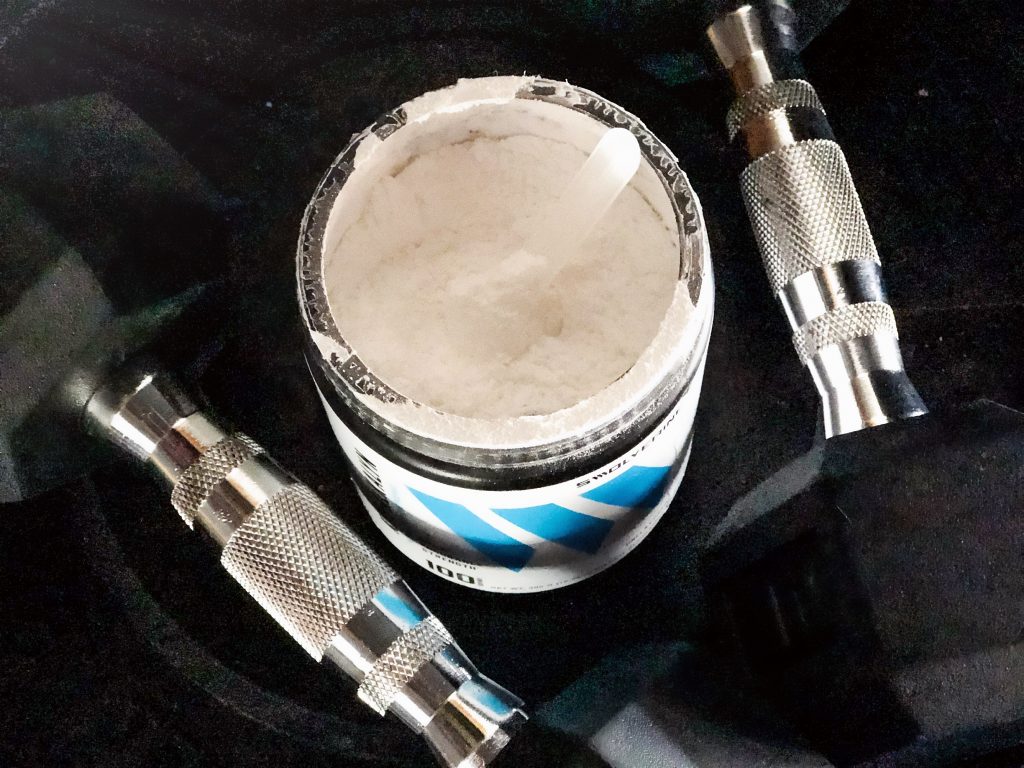 The Good
No Bloating: On several occasions I noticed stomach bloating, as well as other internal issues using Creating Monohydrate. However, I didn't experience any of these issues when using Swolverine: Kre-Alkalyn Creatine.
No Loading Phase: Swolverine: Kre-Alkalyn Creatine doesn't require a loading phase, meaning you don't have t0 spend up to a week loading up on the supplement before noticing the benefits (as is the case with Creatine Monohydrate). It also doesn't require a de-loading phase.
No Cramping: Many athletes have reported and increase in cramping when taking Creating Monohydrate and other forms of the supplement. Personally I didn't cramp at and stage while training with Swolverine: Kre-Alkalyn Creatine.
More Efficient/Smaller Serving Sizes: Swolverine: Kre-Alkalyn Creatine only requires athletes to take a fraction of the dose you would normally take with the Monohydrate version. One serving of Hypertrophy is 3g which in turn is equal to about 30g of normal creatine. So you're tub will last a long longer than other forms of the supplement!
Easy to Mix: Swolverine comes in a white powder form that is easy to mix into water and doesn't require any excessive stirring or blending.

The Bad
Taste: As is the case with many forms of Creatine, the taste isn't great. I've tried mixing it in with protein powder to disguise the taste, which works fine. However, I guess it's just something you have to deal with to reap the rewards.
Price: Swolverine: Kre-Alkalyn Creatine sells for around $55USD for a 300g tub. This is by no means an absurd price, and is definitely quite affordable. However, if you were on a budget, you can find cheaper versions of Kre-Alkalyn on the market. But that being said, we're unsure of the effectiveness of most of those brands.
Did it Improve my Performance?: It's tough to give an honest answer on just how effective Swolverine was. Overall my results and numbers while training in my CrossFit gym were solid. And in many workouts I noticed improved times etc. But how much of that is a result of using the supplement, as oppose to just general improvement that comes with training? It's hard to gauge. But what I will say is I didn't notice a decrease in my performance while using the creatine.

Conclusion
Overall, I can't complain much about Swolverine: Kre-Alkalyn Creatine.
In terms of what you want from a creatine supplement, it ticks most of the boxes: It's easy to take, I didn't experience any cramping, bloating, stomach issues or any real side effects while taking it. I also didn't have to go through a loading/de-loading phase like I did while using other forms of creatine.
In addition, Swolverine seems to be a reliable brand that spends time and effort in producing a high performance supplement that can be trusted by athletes and coaches.
While I didn't experience any outrageous improvements in my performance or muscle mass, I certainly felt good while training with the supplement and have no problem recommending it to others who are looking for a reliable Kre-Alkalyn Creatine.
NOTE: Hypertrophy was re-branded as Swolverine mid 2018. This review was edited on August 2018 to reflect this name change.