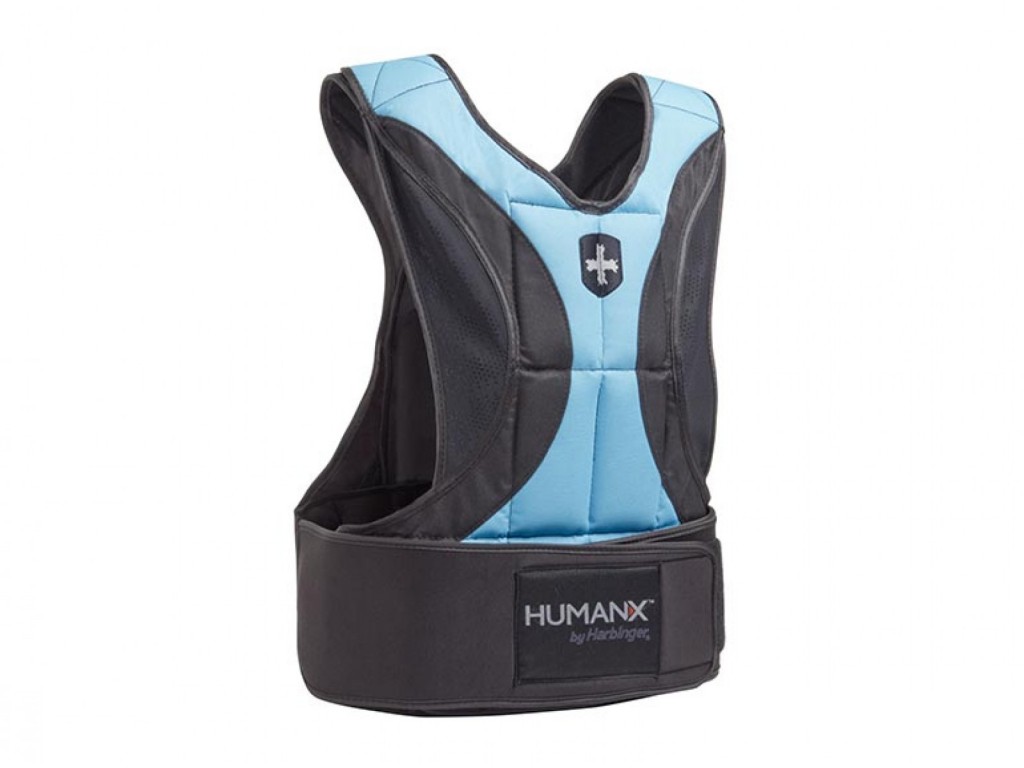 This week we take a moment to review the HumanX 10LB Weight Vest for women from Harbinger.
Item: HumanX 10LB Weight Vest
Price: $100 USD
Retailer: HumanX by Harbinger
Purchase: www.HumanXGear.com
Weight vests were recently in the fitness spotlight at the 2015 Reebok CrossFit Games. In Event 3 'Murph', athletes completed a 1-mile run, 100 pull-ups, 200 push-ups, 300 squats and a second 1-mile run while wearing a body armor vest weighing 20lbs for men and 14lbs for women. Even at such a high volume, these body weight exercises are well within the capacity of most elite athletes, however, the addition of the weighted vest takes the intensity of this workout to a whole new level.
Many trainers and athletes incorporate weight vests into their programming to increase strength, power and agility. The additional resistance makes the athlete work harder which can also increase gains in cardiovascular fitness.
My experience with weight vests has typically been with heavy synthetic vests with external pockets for 1kg (2.2lbs) metal ingots. I have found they are very durable but not particularly comfortable. They are often of the one-size-fits all variety with only a narrow Velcro waist strap for adjustment. They are quite bulky and the width across the shoulders and heavy-duty fabric means that they can create a lot of chafe.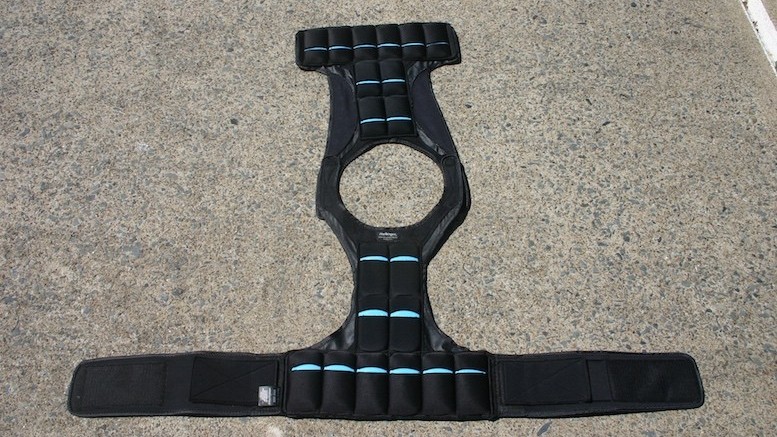 As a relatively small female athlete I generally find weight vest quite cumbersome. I think many larger athletes, male or female, would experience similar problems. The vests tend to be fine for very controlled movements such as strict pull-ups but they can be difficult to work with for more dynamic movements.
HumanX, by Harbinger, has designed a weight vest specifically for women that is full loadable from .5 to 10lbs (in 1/2 lb increments).
The key features of the HumanX 10LB Weight Vest include:
Designed specifically for women.
Impact resistant FLEX weights designed to contour to the body.
Fully adjustable shoulder straps and neoprene belt.
Abrasion-resistant outer with dual padded shoulders and chest.
Compact design for secure fit.
I have been using the HumanX 10LB Weight Vest for a few months now and have even passed it around to other women at my CrossFit gym to see if they had a similar experience.
Here's what I thought of the HumanX 10lb Weight Vest: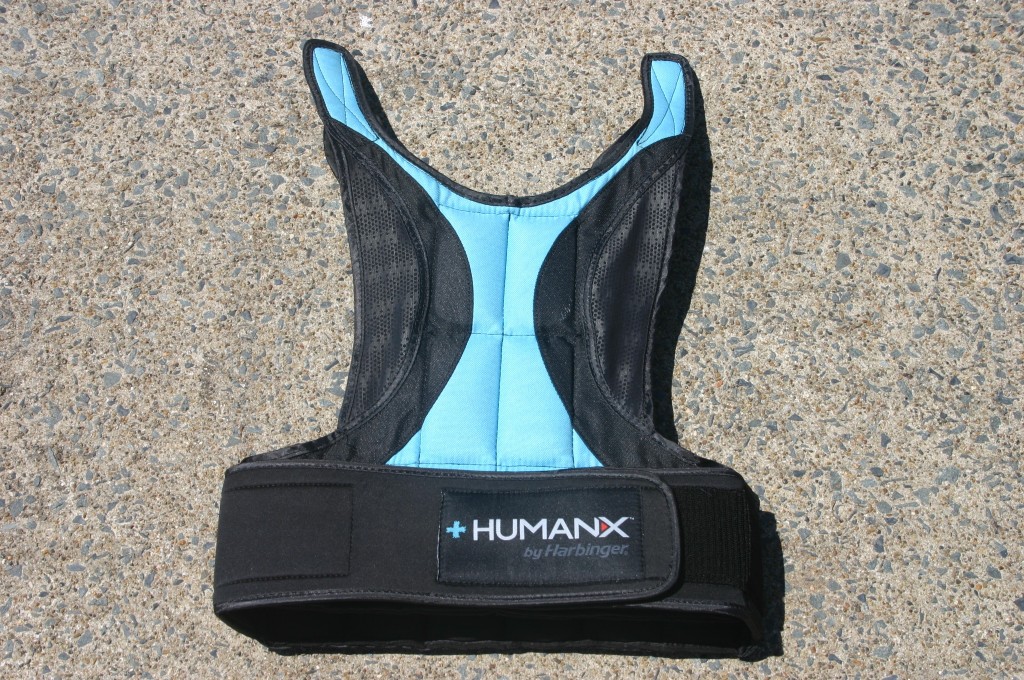 The Good
Low Profile Design: The vest is very low profile and doesn't feel bulky at all. The straps are just 1.5 inches wide across the shoulders. The vest also curves in to follow the contours of your body (much like a racer back singlet). The vest is loaded with 1/2lb plastic FLEX weights. These are only slightly fatter than the average iPhone so the vest doesn't sit too far off of your body. It's easy to move around in, and the contoured design leaves lots of room for full range of motion through the shoulders and lats.
Comfort: The HumanX 10LB Weight Vest is really comfortable. The weights are inserted on the inside of the vest into neoprene pockets which provide internal padding and the shoulder straps are padded with a soft lining. All of the seams and edging are very low profile so they don't rub or cause irritation. Although I usually wear a top for training, I performed some short workouts with just a sports bra under the vest and didn't experience any discomfort or chafing.
Easy to Adjust/Fit: Although the vest only comes in one size, it is fully adjustable to fit most shapes and sizes. The vest is secured around the waist with a wide belt which can be cinched as firm or loosely as you like. What is really great about this vest is that the Velcro shoulder straps are fully adjustable. This means you can adjust the length and chest fit easily while you are wearing the vest. With some other vests I have used I have needed another person to help me make adjustments but the HumanX vest is quick and simple.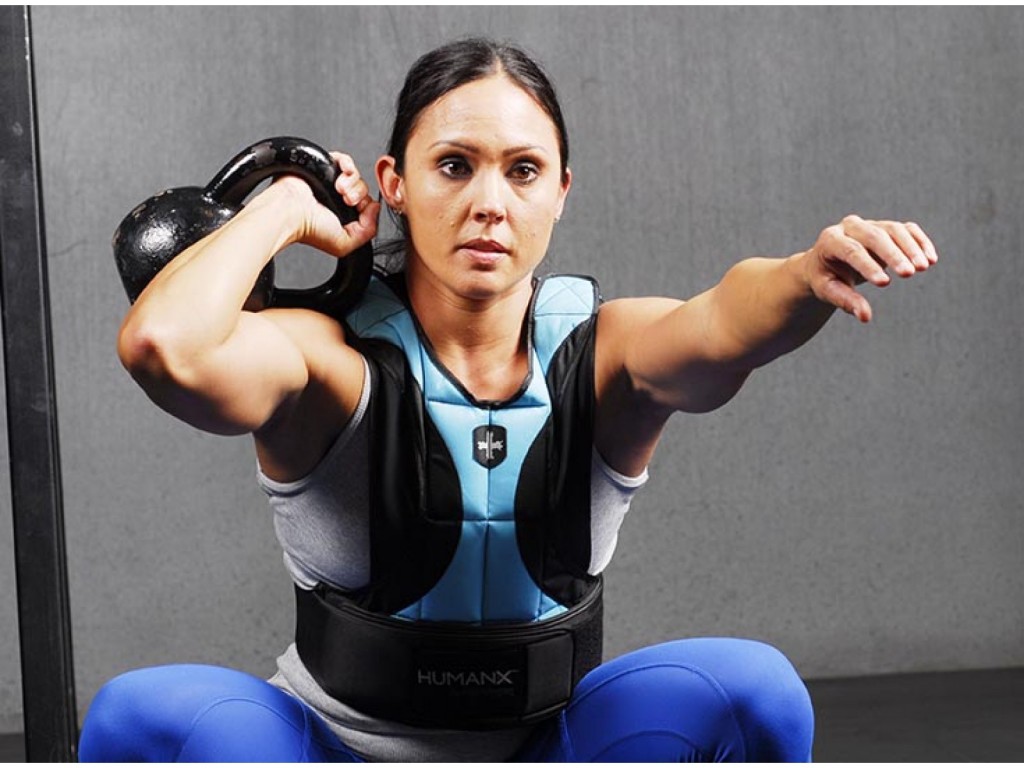 Bust Friendly: A lot of vests have a horizontal line of weights across the chest which, for most female athletes, is uncomfortable for general wear, and very uncomfortable for movements like push-ups and burpees. However, in the HumanX vest there are just two weights (wide) over the sternum. This means there is much less pressure on sensitive areas. The centre panel is just four inches wide with flexible mesh paneling either side. This helps keep the vest secure while accommodating all shapes and sizes.
Secure: You might think that the slim line design would compromise the stability of the vest but if anything it helps to make it the most secure vest I have ever used. With the vest fully loaded, there are four weights down your sternum. Four weights running down your back. And six weights in each of the front and back waist panels. This configuration keeps the weight closely distributed along and around your core. Which also allows you to maintain safe posture and technique.
Although the vest is flexible there is very little shift in movement which makes the vest much more comfortable to wear for dynamic movements such as burpees or box jumps. The secure fit also meant that I didn't need to make adjustments mid-workout.
The Look: While functionality is my biggest priority, it certainly doesn't hurt that the HumanX 10LB Weight Vest looks really nice. It's a flattering fit and comes in a stylish black/pale blue colour, which is very easy on the eye.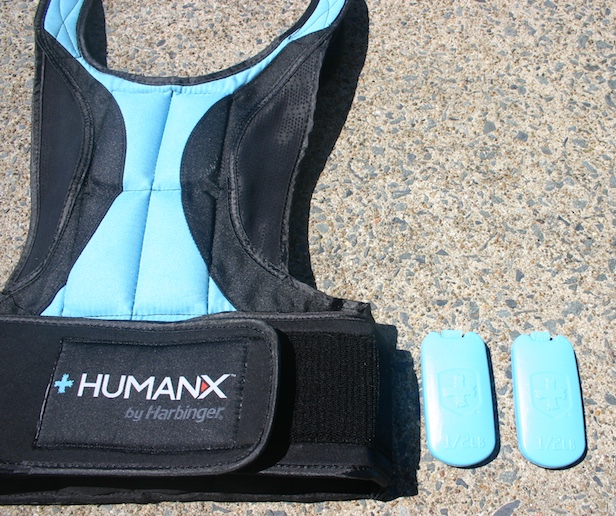 The Bad
Long Time to Set Up: Inserting the weights is very finicky and it takes a long time to set the vest up. This means that if you are sharing a vest with someone who is using a different load, it takes a lot longer to adjust the weights than in the traditional style vests with Velcro pockets on the outside. This is a relatively minor consideration compared to the comfort of the vest. It's also not really an issue if the vest is just for personal use.
Not Metric Friendly: The 10LB weight vest equates to 4.53 kilograms in the metric system. This means that the vest sits just shy of the 5kgs that is the standard starting weight for women's weighted vest work on many programs. It would be handy to have the space to insert two extra 1/2 lb weights. This would be able to take the vest up to 5kg if needed.
Light Weight: The 10LB vest is currently the only HumanX vest tailored to women, which means that athletes who would like to progress to a heavier load have to revert to a unisex design (you can see our review of the unisex design by clicking here). The HumanX 20lb vest comes in black and khaki and is a much bulkier looking vest. While it's logical the extra weight necessitates a bigger vest, it'd be great to see a heavier capacity vest that's still tailored to women.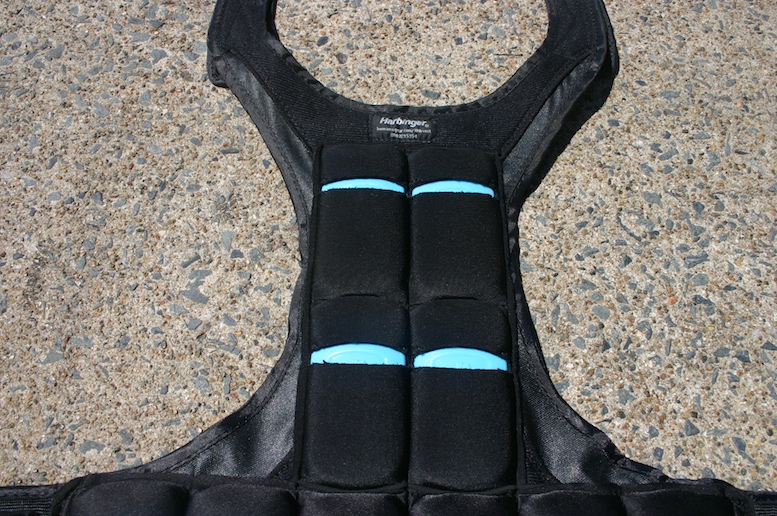 Conclusion
The HumanX 10LB Weight Vest is a fantastic weight vest that is comfortable and functional. After a few months of use it has shown no signs of wear and tear.
I am surprised that there aren't more female weight vests on the market and at $100USD I would consider this a good value personal investment if your gym doesn't have any weight vests for women in their general equipment.
Other members at my CrossFit gym have had nothing but great things to say about the HumanX vest. In fact, they have raved about how comfortable and easy to wear it is. I would not hesitate to recommend the HumanX 10LB Weight Vest to any other female athlete.