This November The Rx Review is giving you the chance to win $500 in our four week 'November Online Fitness Competition' powered by CompeteNow.
Each week in November we have been announcing workouts which athletes right across the world could complete for their chance to win.
On top of the $500 prize for the top male and female at the end of the month, we have also been giving away weekly prizes for the athlete with the top score/time at the end of each week, along with spot prizes for workouts which impressed us, or even made us laugh!
The competition is open to anyone, anywhere in the world and the process is very simple. Here's how you can enter:
Sign up to CompeteNow for FREE by clicking here.

Complete the workout and upload your score to CompeteNow (when logged on choose the 'Challenges' tab to submit your score).

Share your Ranking from the leaderboard or Rank detail via Facebook while tagging #CompeteNow and #TheRxReview (see image below for help).

Follow the online leaderboard and check back at the end of the week to see how you fared!
Last week's workout consisted of a pull-up, push-up and air squat triplet. This week it's a simple, but tough workout involving a staple functional fitness movement!
The Week 4 workout is as follows:
As many burpees as possible (AMBAP) in 5 minutes: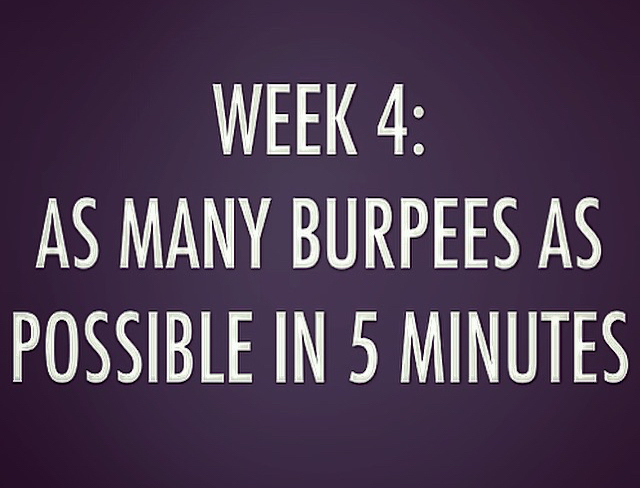 Movement Standards:
Burpee – Each rep must start with the athlete in standing position. At the bottom position, the athlete's chest and hips must touch the ground. From here they must then work themselves back into a standing position and jump into the air with a gap between their feet and the ground. During the jump the athletes hands must also be raised above their head. Click here for tips on how to perform burpees.
Participants have until this Sunday to upload their video/scores to CompeteNow to be in the running. Submission deadline is 6PM (Pacific Time) on Wednesday, December 1, 2015 (original submission deadline has been extended!).
The winners of The Rx Review's November Fitness Challenge will be announced next week so be sure to check back on our site and our social media channels to see if it's you.
Until then, happy training and good luck!