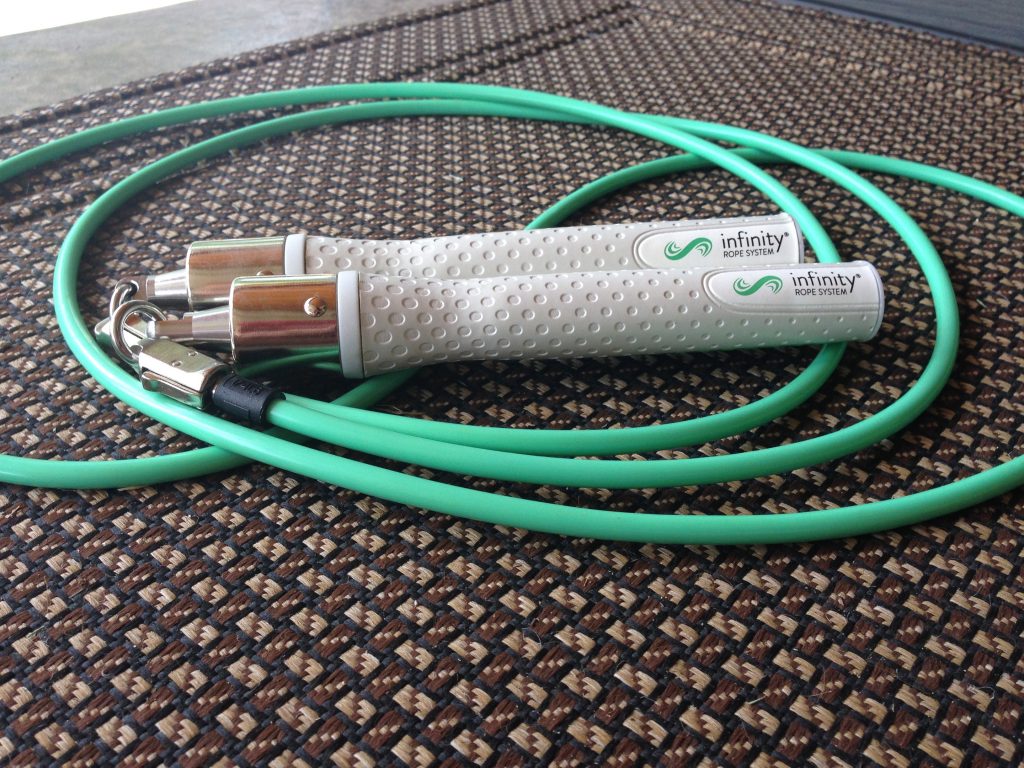 This week we take a moment to review the Crossrope 'Get Lean' jump rope:
Item: Crossrope Jump Rope, "Get Lean" Version
Price: $79 USD
Retailer: Crossrope
Purchase: www.Crossrope.com
Crossrope is a company specializing exclusively in fitness jump ropes. They have two different sets of ropes, as well as a third option that serves as a combo. Their "Get Lean" set is designed to help shed body fat by providing a little resistance while getting your heart rate up. The "Get Strong" version adds more resistance, increasing muscle mass while also providing cardiovascular benefits.
I had the pleasure of testing out the "Get Lean" ropes and was quite impressed. The set comes with:
Two ropes of different weights – one 1/4lb and one 1/2lb. Both are interchangeable and easily pop in and out of the handles
Comfortable and grippy handles
Accurate height-based sizing
Free app to lead you through workouts
Extra smooth rotation on jumps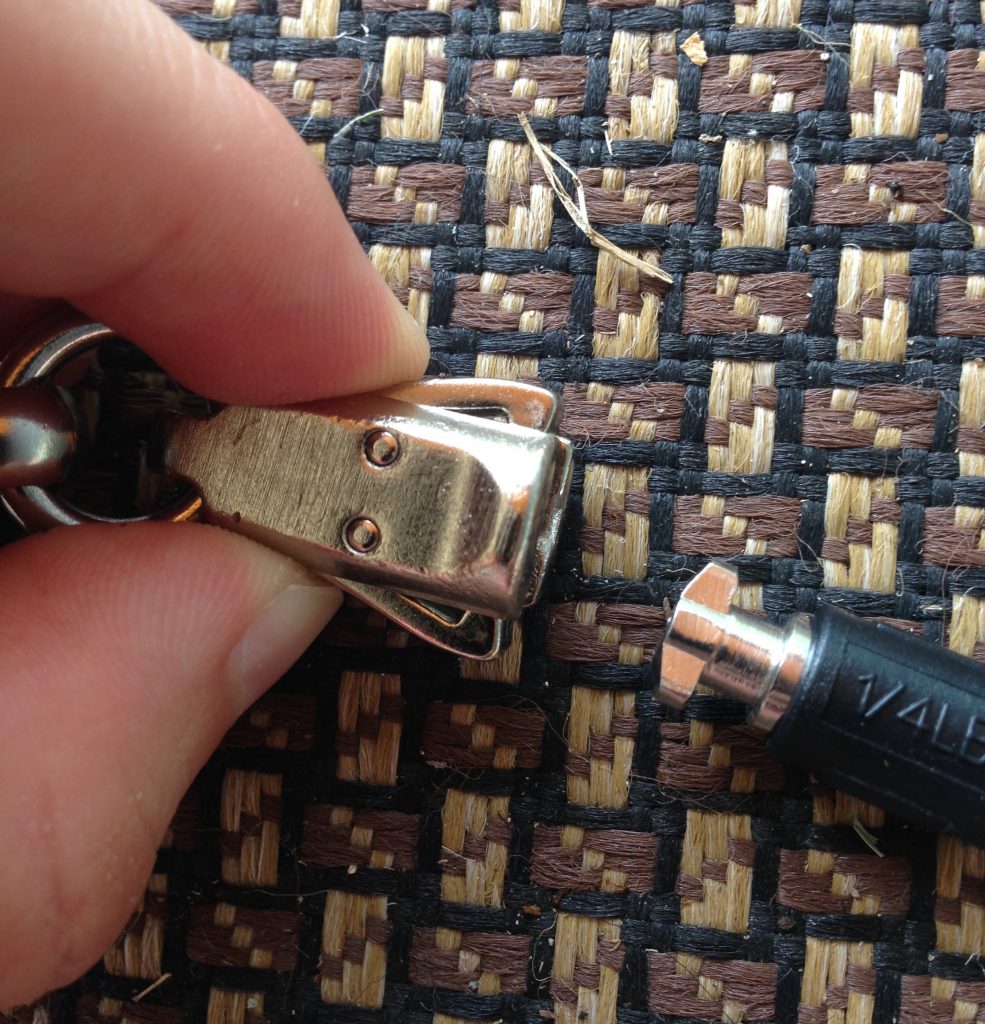 The Good
Interchangeable Ropes: I was really excited when I realized how easy it was to change the ropes. By squeezing the clamps on the side, the rope easily slides in and out. The clamp is also sturdy and well-designed, ensuring that it holds up with many switches of the rope.
Comfortable, Grippy Handes: While the handles are larger and heavier than I am used to, they are comfortable and grippy, making them easy to hang on to even when my hands are sweaty. They are also made of polyurethane and designed to be very durable – a very important feature when considering an investment of this size.
Height-Based Sizing: I've never bought a rope based off of my size simply because I'm short, and didn't trust the company to get it right. However, these ropes are pretty accurate. I am 5'1" and received their size small that fits individuals 4'9" to 5'3.5". The rope is slightly longer than the one I normally use but it hasn't been an issue. If I were doing high-volume double-unders, the length would bother me. However, after using the Crossrope systems I do not believe they were designed for doubles.
Free App: The Crossrope app is pretty cool. It's free, so that's a plus, and is also very easy to use. Upon opening the app, the first thing you do is let it know which set you will be using. Then it provides you with workouts designed specifically for those ropes, with work and rest time ratios shown on screen and voiced to you. Gradually, the workouts get more difficult with increased jump times and decreased rest. Some also involve rope changes, which make the ease of changing them that much more important.
Smooth Rotation: Crossrope incorporates ceramic ball bearings into their handles to produce smooth rotations. This makes it easier to keep the rope moving, and provides a very pleasant jumping experience overall. Less labor of the wrists is needed to keep the rope moving.

The Bad
No Double Unders: I was a little disappointed that I wouldn't be able to do double-unders with these ropes. It is possible, but takes much more effort and they obviously weren't designed for this purpose. For typical CrossFit workouts, you will want a different rope for doubles.
Price: These ropes are a little expensive. Other high-end ropes, even weighted ones such as Rogue's Heavy Jump Rope, top out around $50. They are definitely an investment.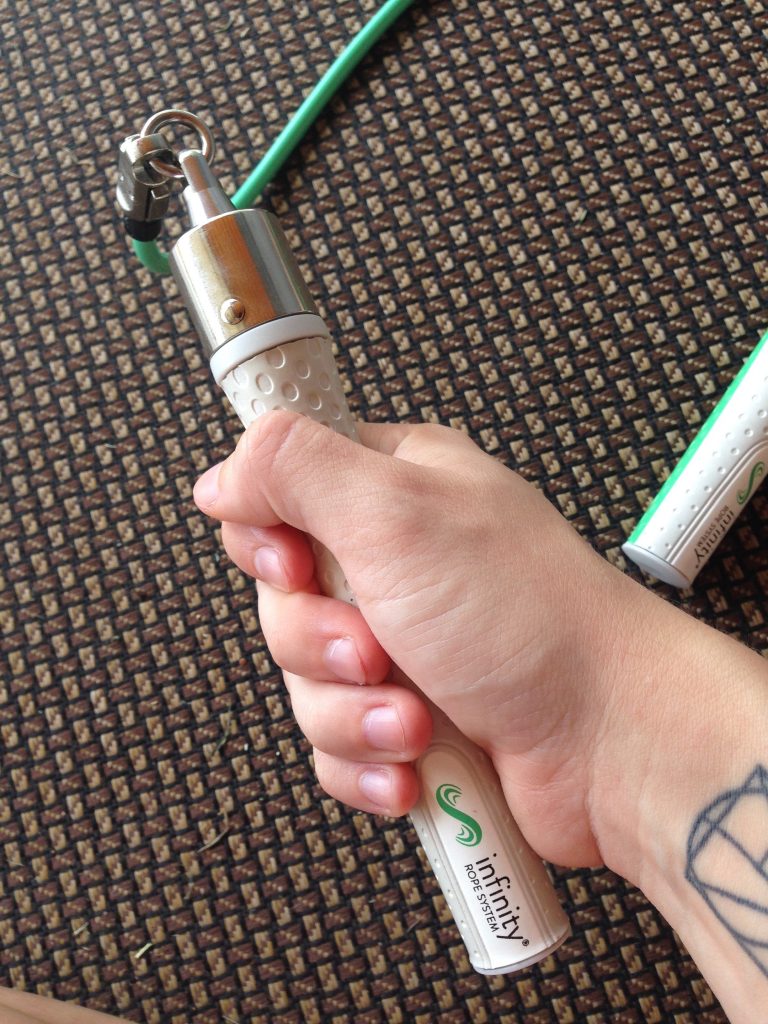 Conclusion
All-in-all, these ropes were fun to use. I felt I did get a good workout in and enjoyed the experience. They are comfortable to jump with, and the resistance of the rope is felt through your entire body. I am sure that long-term use of these ropes could produce incredible results.
While the price is high, these ropes were designed to be used on their own. You can definitely add them to your regular workout routine, which I think would produce the best results, but the workouts designed by Crossrope can be done with only the rope. Also, they are very durable which means they'll likely last longer than any rope you currently have. If you enjoy jumping rope and the form of cardio and strength training it can provide, this would be a great investment for you.