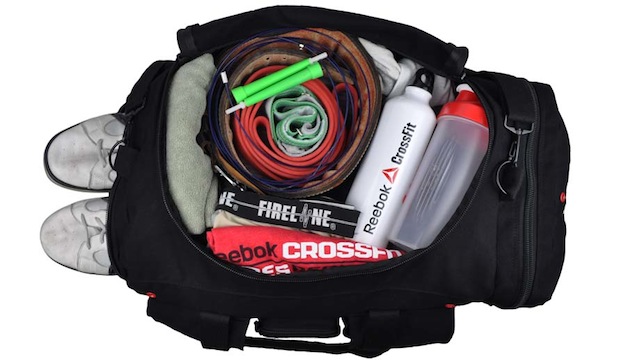 The functional fitness/CrossFit market has grown exponentially over the past decade. Nowadays you can find almost anything you need at an abundance of retail and online stores. Unlike the early days of CrossFit, where you literally had to troll online to find a store that sells a product, everything you need now, really is at your fingertips.
But while the accessibility is a great thing, it has also confused many in terms of knowing what items are more essential that others. Of course, that's going to differ from person to person, but overall there are a bunch of products the average CrossFitter should aim to at least have in their gym bag.
Here's a look at what we think are some of the must have items for the standard CrossFit athlete across the world:
Jump Rope
Double Unders is one of the toughest skills to master for many functional fitness athletes. Some newcomers can pick up any rope and within a few weeks start to string together multiple reps. However, there are others who have spent years and years trying to improve and still have issues. One of the best ways to overcome this is by having your own jump rope. Once you get a decent rope that is custom sized, and continue to use it regularly, you should start to see more consistency in the skill. Using the same rope will make double unders a lot easier, and you won't always have to try to adapt to a new rope everytime you train.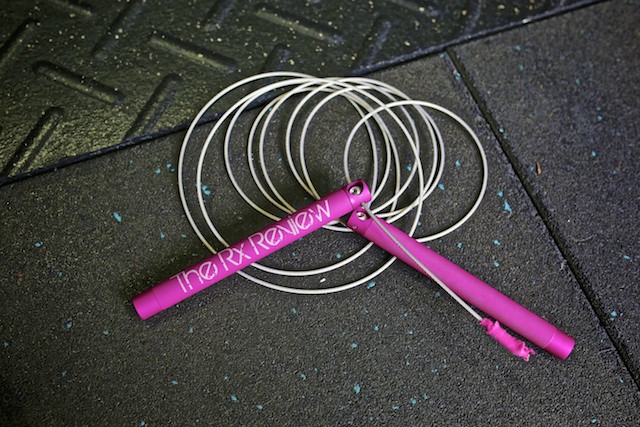 Grips/Gloves
While there are many who prefer to train without grips or gloves, protecting your hands is an important thing for any CrossFitter. The reality is, there is life outside of the gym, and you need your hands for many things you do. Cooking, cleaning, washing and playing with your kids are just some of these things. At the end of the day, the
'average CrossFitter' is only really training for one hour a day, several days a week. So it's important not to hurt or damage yourself too much while training. While you might not use them all time time inside your CrossFit affiliate, having grips or gloves to protect your hands when they do start to tear is something most functional fitness
athletes should think about.
Drink Bottle
It's amazing how many athletes simply forget to bring or pack a leak-proof sports bottle when training. Being dehydrated with a dry mouth during a workout can be absolute hell. Especially when they water fountain isn't working at the gym your training at! Many of us have walked into a CrossFit affiliate only to realise we have forgotten our drink bottle. Many times this results in us buying a water, or other drink, from over the counter, which can add up in time! A water bottle is cheap and easy to carry and a necessity for any gym bag.
Compression Gear
Compression gear is some of the best workout clothes for men and women. Not only do these tights keep you warm and snug during the colder months, but they also warm up your muscles faster, and help them recover faster after your workout is done. In addition, they are stylish, often durable, and will also assist you in avoiding injuries while training.

Lacrosse Ball
The Lacrosse Ball is still one of the most popular self massage items in the fitness world. The hard, round surface makes it easy to move around and target any specific muscle groups that need treatment. They are also cheap, easy to carry and will last for a long time! Despite all the expensive, state of the art, self-massage tools that have hit the market over the past few years, the lacrosse ball still ranks as one of the best.
A Towel
Another cheap, but important item to have in any gym bag. Nobody likes training in other peoples sweat. So do yourself and others a favour and grab a cheap gym towel to put into your bag. Not only is it important to wipe down all your bars, boxes and machines after using them, but it's also good to know you have one on stand by in case you need to have a shower after training. Gym towels are also cheap and light to carry around. They also won't take up much room in any CrossFit or training bag!
In summary, there are many important items for CrossFitters and functional fitness athletes to keep in their gym bag at all times. But we feel the five mentioned above are the ones the average CrossFit athletes will get the most benefit from while training. If you think there is another crucial item or product we have left out, let us know in the comment section below. And in the meantime, happy training!