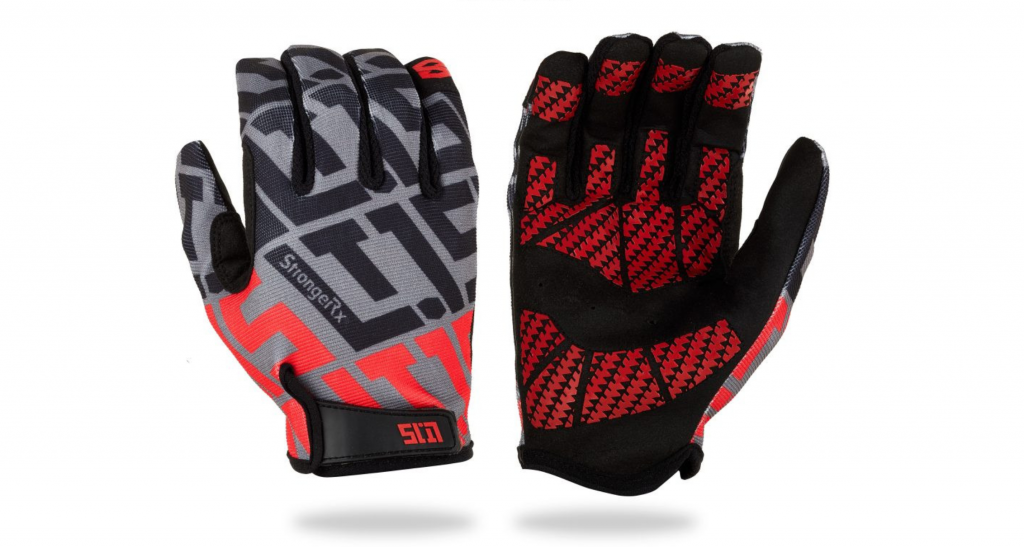 This week we take a moment to review the latest glove from StrongerRx: the StrongerRx LT15 Forever Glove.
Item: StrongerRx LT15 Forever Glove
Price: $79.97 USD
Retailer: StrongerRx
Purchase: www.StrongerRx.com
Just over one year ago, we reviewed the second version of StrongerRx's functional fitness glove – The 3.0 Glove. Our review rated it one of the better functional fitness gloves on the market, and a good buy for any CrossFitter looking for extra grip and hand protection during training.
In 2016, StrongerRx released it's latest offering, the LT15 Forever Glove.
StrongerRx claims it's newest and most updated glove has a number of improvements on previous versions including a better feel/fit, increased grip and protection and a lighter design. Here is a look at some of the main features of the StrongerRx LT15 Glove:
Designed for ultra-long lasting grip and protection
Made with Perma-X lightweight material for long life
Flexible with great ventilation keeps you cool
Silicone non-slip grips on palm area helps reduce accidents
Reduces hand fatigue – helps you stay longer & stronger
Prevents calluses from tearing & scarring
Saves your hands – prevents skin tears and abrasions
Touch Screen compatible for your portable devices
Superb Ergonomic design
The Rx Review has been testing the StrongerRx LT15 Forever Glove for a couple of months now and have used in a number of functional fitness workouts and movements including rope climbs, pull ups, weightlifting and sled pushes.
Here's what we thought of them:
The Good
One Glove 'Forever': One of the standout features of the StrongerRx LT15 Glove is its 'Forever Glove' program. When you buy a pair of LT-15's you actually sign up to the Forever Glove program, which is basically a lifetime warranty for the set. So, if at any time your gloves are damaged, rip, tear, or need to be replaced, StrongerRx will send you a brand new pair! All you have to do is send the old pair back to StrongerRx and they'll send you a brand new pair as part of the program. I haven't had to use the program yet as my gloves are still in very good condition, but it is a great initiative i'm yet to see any other rival brand come out with.
Lightweight Design: Just like the StrongerRx 3.0 glove, the LT15 Forever Glove comes in a lightweight design that has a comfortable fit and is non-restrictive. Compared to the 3.0, the LT15 glove certainly feels a little lighter and it doesn't feel like you are carrying any extra weight, unlike some earlier models of functional fitness gloves that i've trained with in the past.
Protection: As expected, my hands were well protected in the StrongerRx LT15 Glove and I didn't suffer any rips, tears, burns, cuts or bruising while wearing them. Just like their previous models, StrongerRx's latest glove did a great job of offering solid protection for functional fitness movements, including barbell lifting, rope climbing, muscle-ups and pull-ups to name a few.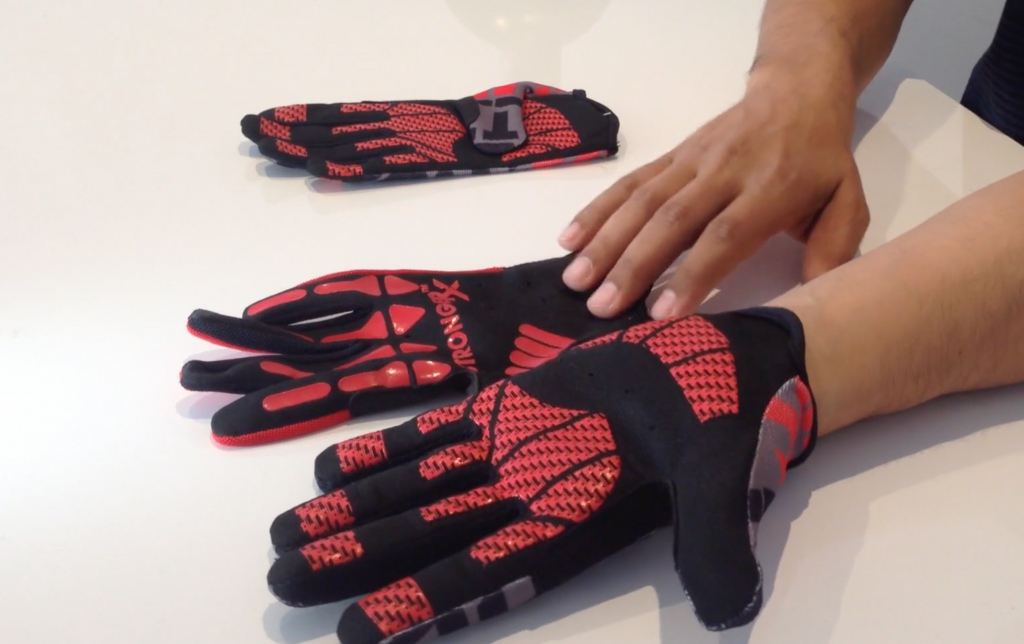 Improved Grip: One of the noticeable improvements from the StrongerRx 3.0 glove to the LT15, is the grip area on the front palm side of the glove. The LT15 has a much larger area of non-stick polymers around the palm and finger regions, giving you additional grip while training.
Touch Screen Friendly: Just like the StrongerRx 3.0 glove, the LT-15 Forever Glove is compatible with most touch screen devices, meaning you can use your phone, or iPad during training. I had no problems using the touch screen on my phone or tablet while wearing the gloves and also had no problems starting or stopping a timer on my phone during a workout. It's a great feature that we don't see on many other functional fitness gloves.
Ventilation: Another improvement on the LT15 is the ventilation of the glove. StrongerRx seems to have improved ventilation by using more 'breathable' materials. Of course, my hands still got hot and occasionally sweaty while training in them, but by no means did it ever get to stage where they were wet and slippery inside the glove.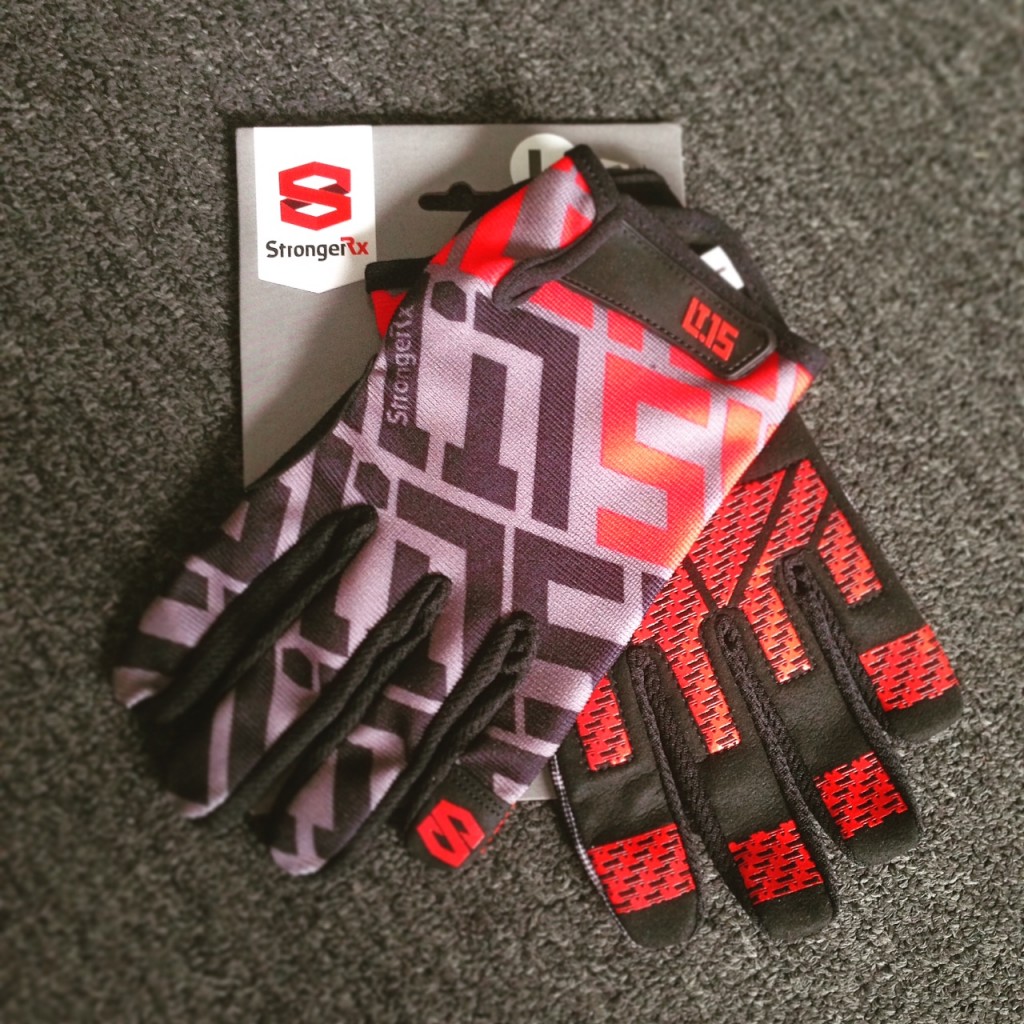 The Bad
Price: In terms the price itself, the StrongerRx LT15 Forever Glove sells for around $79 USD which is more expensive than most other functional fitness gloves on the market. That being said, it does come with a lifetime warranty as part of the 'Forever Glove' program, so one could argue it's actually a cheap price for what you are getting.
No More Thumb Sweat-cloth: One of the nice features of the StrongerRx 3.0 glove was the sweatband-like material across the top of the thumb. I found it great to use during tough workouts to dry the sweat off your face and it would actually do a great job of soaking up moisture. Unfortunately the StrongerRx LT15 Forever Glove doesn't come with a thumb sweat-cloth. It may have been left out to create a lighter feel for the glove, or to allow for better ventilation.
Lack of Styles: The StrongerRx LT15 Forever Glove only comes in one colour and style at the moment: a red and black colour combination. It would be great to see StrongerRx release some new colour combinations in the near future, and even some variations of the glove for those who might like fingerless gloves, or a different style to the current design.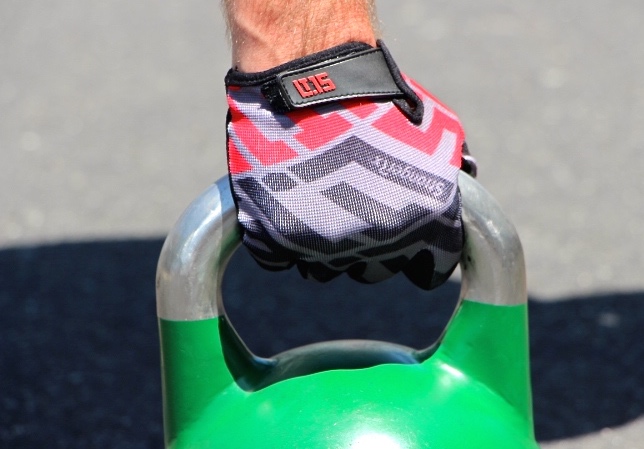 Conclusion
StrongerRx has produced yet another market leading functional fitness glove with the LT15 Forever Glove.
The brand has taken it's highly rated 3.0 glove and made several minor changes to create a lighter, sturdier glove that has improved ventilation, grip and hand protection.
While the price for the glove itself might be a bit more expensive than some rival brands, you are pretty much buying a glove for life through StrongerRx's very own 'Forever Glove' program. Think about how many times you have had to buy new gloves due to wear and tear? Well, you won't have to anymore when you buy the LT15 Forever Glove.
Overall, I have had a positive experience using StrongerRx's LT15 Forever Glove and would have no hesitation recommending them for any athlete looking for some hand protection while training.