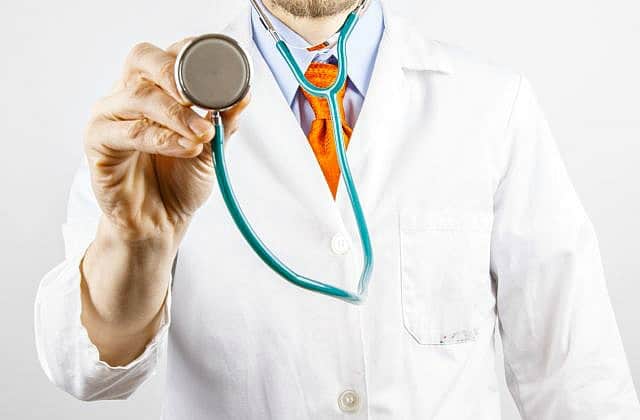 How many kinds of doctors do you know? When you are unwell or injured, you need to visit the hospital, where the doctor diagnoses the situation and treats you. Most people do not understand that there are different kinds of doctors. There are many different kinds of doctors, which treat different health situations. We have primary doctors who treat minor, general ailments and specialty doctors who deal with specific diseases or ailments. 
However, not all ailments are general. Some might need special attention from a medical professional with expertise, and some might even need surgery. Even the Most Popular Doctor in Dubai might not be the right one with the right expertise. So, you should know about the different specialists and what they specialize in.
This article will list the different kinds of doctors and when you should visit or get their services. Here is the list.
1. Dermatologists
Dermatologists are specialist doctors who deal with the skin. They take care of the skin conditions and deal with every part that comes into contact with the skin, including hair and nails. They also handle skin diseases, which include skin cancer, eczema, acne, and psoriasis. Other than treating infections, a dermatologist can perform office procedures, including spots and mole removal. They also offer Botox injections, chemical peels, dermal fillers, and other cosmetic surgeries done to the skin. Do these doctors deal with veins too? Even though the skin and the veins are related, a specific vein doctor diagnoses and treat the veins' conditions. This blog, What Is A Vein Specialist Called, defines who the vein specialist is and the conditions they deal with. It would be best to check it out to understand the name and their roles.
2. Allergists
Allergists are also specialty doctors who deal with body reactions to certain things. Also known as immunologists, they prevent and heal incurring allergic conditions, including allergy reactions and asthma. Their job is a bit complicated, requiring them to undergo extra years in medical schools studying immunes and allergic reactions. You will need a medical degree to become an allergist. Allergists are approved and verified by the American College of Allergy, Asthma, and Immunology. They work in large hospitals and can practice in their private offices too.
3. Family and Internal Medicine Physicians
These doctors fall under primary doctors and help heal minor illnesses, answer health questions, do health checkups, perform routine tests, and keep personal medical records. Family medicine physicians do treat all age groups, while internal medicine physicians only treat adults. An internal medicine physician can act as a primary doctor or a specialist when they treat special conditions. They focus much on conditions that affect the seniors. Family medicine physicians have trained in different areas and help diagnose and treat both kids and adults. Sometimes they can get hired as family doctors. Other than treatments, they emphasize the prevention and maintenance of some of the health conditions.
4. Pediatricians
Pediatricians can fall under primary doctors since they treat babies from birth until they reach adult age. In most cases, they are referred to as children doctors. What do they treat? They help maintain a baby's wellness, conduct vaccines, prevent sickness in babies and children, and treat minor injuries. Some of these doctors are hired in schools to take care of the children's health needs. You may also find them in children's hospitals, taking care of them and treating their infections.
5. Geriatric Medicine doctors
We can term these as primary doctors who take care of the old. They help in treating all diseases and ailments that affect the aged. Information from the American Medical Association shows that these doctors offer internal medicine and become family doctors for the aged. Since old age comes with different conditions, these doctors play a significant role in preventing, diagnosing, and taking care of these conditions. Geriatric medicine doctors have additional training in monitoring the aging process, giving preventive care to older adults, and minimizing ageing challenges.
6. Infectious disease doctors
These are specialty doctors who only deal with infectious diseases. They work with all age groups to ensure such conditions get treated and don't spread to other individuals. Such diseases include influenza, cellulitis, Tuberculosis, Pneumonia, Parasite infections, and the Human Immunodeficiency Virus (HIV). They also deal with virus infections, including diarrhea and other stomach issues. These doctors are primarily found in huge hospitals and always hired by governments to handle these contagious situations. 
7. Obstetrician/Gynecologists
Obstetrician/Gynecologists are specialists who deal with the prevention and managing of female health conditions. They deal with females starting from teenagers to older adults. Some of the conditions they deal with include breast care, pregnancy, women's reproductive health, labor and delivery, infertility, and menopause. They also deal with cancer prevention, diagnosis, and treatment when found in female reproductive organs. Obstetrician/Gynecologists are in private offices and mostly require appointments or contracting them for their services. Most women will hire them from the start of their pregnancy until delivery, while Others get hired to take care of all the females in a particular family. They will visit them for checkups, including breast examinations, vaginal infections, and much more.
8. Cardiologists
Cardiologists are specialists who deal with heart diseases. They check and treat the cardiovascular system, including the heart and the blood circulatory system. Their job is to treat the many cardiovascular conditions, including congestive heart failure, high blood pressure, high cholesterol levels, heart rhythm problems, heart attacks, and stroke. You can fins these doctors in major hospitals, while others have private wings. Do cardiologists do heart surgery? A cardiologist will deal with all heart conditions and procedures but will not conduct heart surgery. It is cardiothoracic doctors who conduct this surgery. However, they can recommend if you need heart surgery.
9. Nephrologists
These are special doctors who deal with kidney care and its conditions. They help treat conditions that affect the kidney, including kidney diseases, diabetes, kidney stones, renal disease, lupus, and hypertension. They also have the necessary knowledge and expertise in dialysis and kidney transplants. Nephrologists also do pediatrics and internal medicine.
Other doctors you need to know are urologists who deal with urinary tract infections, Pulmonologists who deal with breathing issues, and Neurologists who deal with conditions associated with nerves. Others include Psychiatrists, Oncologists, Radiologists, Rheumatologists, etc. This shows there are many doctors you can account for, for your health. It's important to know these doctors in-depth to know who to call when you need a checkup or when faced with a life-threatening situation.