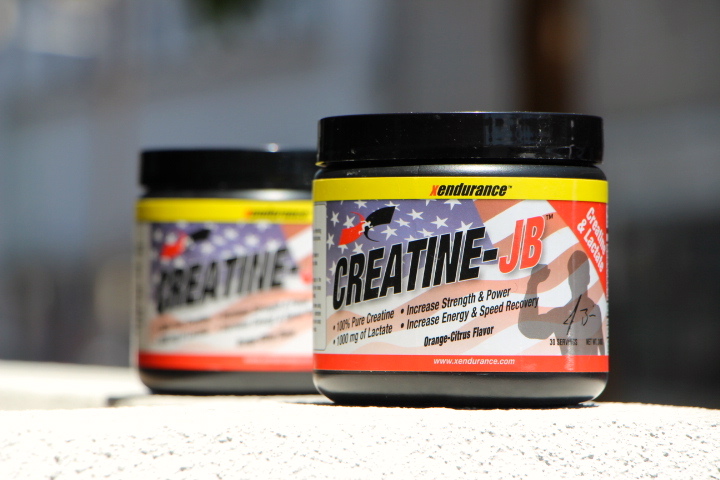 This week we take a moment to review Games veteran Josh Bridges' Creatine: Creatine JB by Xendurance.
Item: Creatine JB
Price: $26.75 USD/$39.95 AUD
Manufacturer: Xendurance
Purchase: www.Xendurance.com/www.TheWODLife.com.au
Over the past few years I've used numerous brands of creatine. During that time I've never been too concerned about which brand I use, as for me, creatine was just creatine. As long as it helped my body retain water and facilitate in muscle growth and recovery, it was fine for me.
But It wasn't until I bought Josh Bridges' creatine, Creatine-JB by Xendurance, on a whim at the 2014 CrossFit Games, that I truly noticed a difference in my performance.
When I first started taking Creatine-JB, I had just started returning to full time training after a three month break due to professional and personal reasons. I was mentally preparing to feel the kind of pain I felt in my first few weeks of CrossFit, but it never came.
Obviously, my times and numbers weren't as good as they had been prior to my break, but I certainly wasn't as sore as had expected to be when I returned to training. In addition, I was recovering faster, and surprisingly, I started to see gains withing weeks of returning to my CrossFit box.
So, was it due to the Creatine JB I had just started taking?
Unsure I could definitely attrribute the results to the supplement after a short period of testing, I decided to take Creatine JB consisteantly over a one month period to find out just how effective it was. Here is what I thought of Creatine-JB by Xendurance: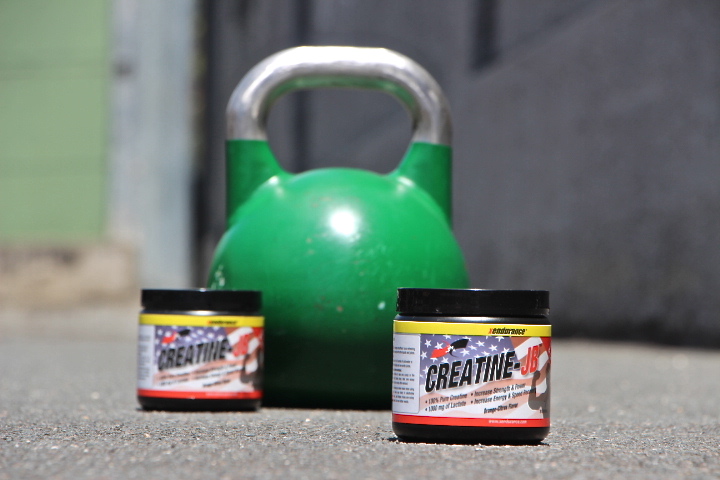 The Good
Recovery: I remember my first week training at a CrossFit gym. By the end of it I felt like I was crippled and physically drained. It's a similar feeling I get when I return to training after long periods off. I got my hands on Creatine-JB during a trip through America, so when I returned home I was expecting to fee some sort of pain when I returned to training. I opted to rip off the band-aid as fast as possible and went into a heavy training schedule working out five days a week, taking Creatine JB before each session and during rest days. Surprisingly I pulled up really well and recovered a lot better than I had during previous returns to the gym. I definitely wasn't training at 100 per cent at first, but after one month it was like I hadn't taken much time off at all.
Power: Obviously creatine helps facilitate muscle growth and performance in short, explosive workouts. However, the strength gains I experienced within a month of taking Creatine-JB were impressive. My overhead squat went up 10kg and my split jerk went up 5kg from my pre-break PRs. In addition, I was hitting squat clean doubles with ease, 5kg under my 'pre-break' one rep max.
Taste and Texture: I was a little dubious about the orange-citrus flavour at first, but it turns out it's actually quite delicious and very easy to drink in my water bottle. I found it to taste a lot like a really nice cordial and often left me wanting to come back for more! The powder also mixed in very well and I never notice it was there. In the past I've used other brands of creatine where the powder never fully dissolves, but this certainly doesn't occur with Creatine JB.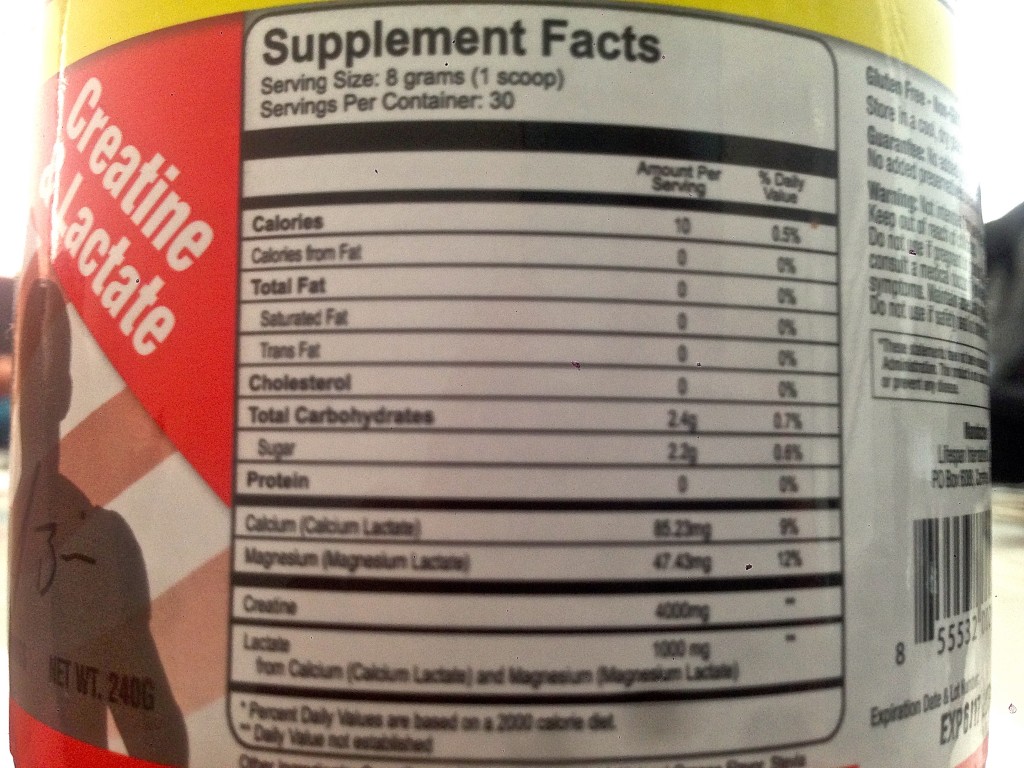 Endorsed by Professionals: It's always good to know a product has been endorsed by a leading athlete, especially one in the sport you take part in. As the name suggests, Josh Bridges is the athlete behind Creatine JB. Bridges, together with Xendurance, came up with the formula for Creatine JB and from what we're told, takes the supplement everyday.
Charity Contribution: Xendurance has pledged a percentage of Creatine-JB sales to the Brendam Looney Foundation as requested by Josh Bridges. For those who don't know, the Brendan Looney Foundation is a not-for-profit charitable organization dedicated to the thousands of men and women who have made the ultimate sacrifice serving in the military.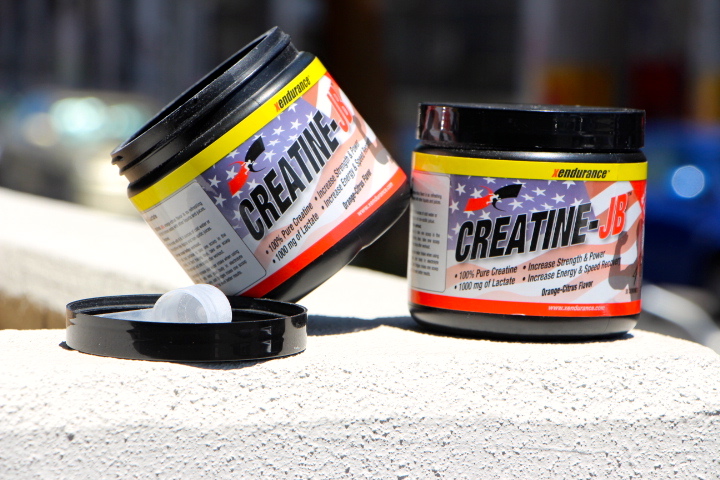 The Bad
Water Retention: I know that it's pretty much inevitable to have water retention when taking creatine, but  I experienced a little more than normal while taking Creatine JB. While I wasn't the leanest I'd ever been after coming back from a five-week holiday, which included eating an abundance of 'cheat meals' while I was in America, I definitely looked bloated. Not a major negative, but something to take note of in case you wonder why you're tipping the scales at a heavier weight than usual.
Availability and Shipping Costs: The actual price of the product ($28.75 for 30 servings when purchasing from the Xendurance website) is expensive for creatine; but not hugely outrageous for an excellent product. However, once you add international postage things start to get a bit much. Postage to Australia for just one tub is $14. While there is an Australian distributer – The WOD Life – the product is $39.95 per tub plus $7.20 in shipping. Buying in bulk helps, but the heavier the package gets, the more expensive the postage so it doesn't get much more affordable.
Lack of Flavours: While I'm a big fan of the orange-citrus flavour of Creatine JB, I'd still like to see a few alternative flavours. The reality is, there are some people who don't like orange/lemon flavoured drinks, so it would be good to have an alternative for them.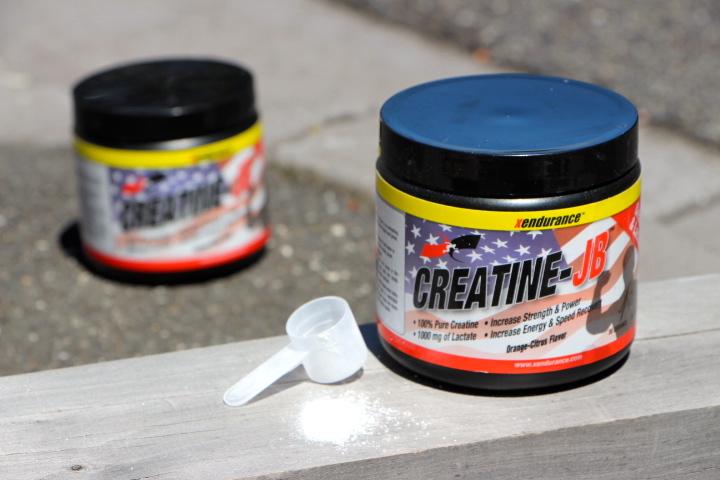 Conclusion
This is a product I'd love to take on a regular basis; however, the price rules me out.
Xendurance and Josh Bridges have put out an excellent product that really works, and if you're looking for something to boost your training, Creatine JB is definitely worth trying.
I experienced fantastic results while taking Creatine JB and I'd be curious to see what kind of affect it would have on my training if it became one of my supplement staples. But for now, I just don't have the pay packet to find out, especially with the shipping costs to get it to Australia.