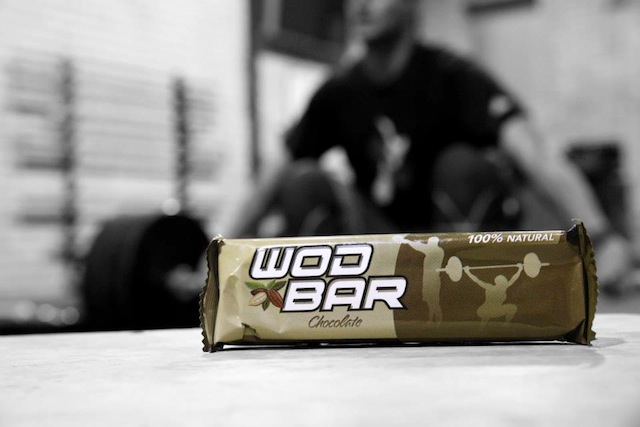 In need of a good post-workout snack? This week we take a moment to review 180 Nutrition's WOD Bar.
Item: 180 Nutrition WOD Bar
Price: $49.95 for a box of 10
Retailer: 180 Nutrition
Purchase: http://www.180nutrition.com.au/order/
The WOD Bar is a relatively new product to hit the market, and is made by CrossFitters for CrossFitters. In recent times the snack has been endorsed by a number of top CrossFit athletes, including the reigning 9th "Fittest Man on the Planet", Chad Mackay.
Being one of the few protein bars to specifically target CrossFitters, we thought we'd put the WOD Bar to the test to see just how good it is.
When it comes to products like this the first question that ultimately comes up is ingredients. 180 Nutrition's website has a detailed breakdown that we have pasted below:

If reading the fine print is too much to read we can tell you WOD Bars have a total of 14 ingredients, all of which are 100% natural and full of vitamins and nutrients. They are as follows:
Whey Protein Isolate
Flaxseed Meal
Almond Meal
Sunflower Kernels
Coconut Flour
Sesame Seeds
Chia Seeds
Pepitas
Psyllium Husks
Inactive Dried Yeast
Stevia
Organic Rice Malt
Almond Paste
Tahini Paste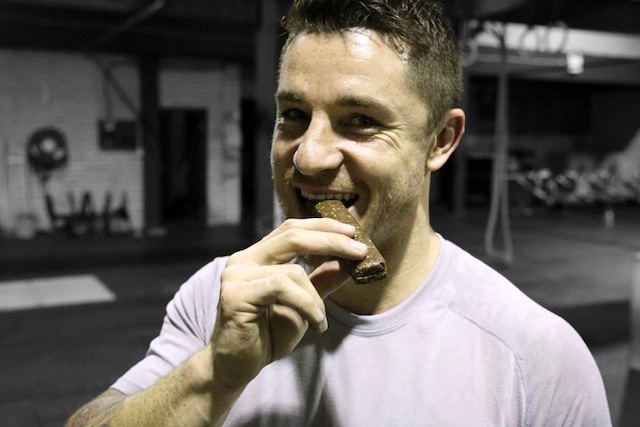 The importance of a good diet should not be underestimated, especially in the sport of CrossFit where your body is put through rigorous, high-intensity workouts on a regular basis. Depending on how hard you workout, your body should be screaming out for nutrients at the end of every WOD.
But with so many post-workout snacks on the markets, it's hard to know which ones will work for you and your diet.
Over the past few years I've eaten countless numbers of protein bars, but the WOD Bar was the first product I tried that specifically targeted CrossFitters and their dietary requirements.
Unlike many other protein bars, or post-workout snacks on the market, the WOD Bar is free from chemicals, gluten, artificial additives, preservatives and 'free from all the hype surrounding the supplement world'.
Made from 100% natural ingredients, the WOD Bar is a Paleo friendly snack designed to boost your energy levels and quickly re-fuel your body after a WOD or exercise.
The WOD Bar comes in two different flavours; chocolate and coconut. Over the past month I put both flavours to the test, eating them before and after workouts to find out just how good they were.
Here's what I thought of them.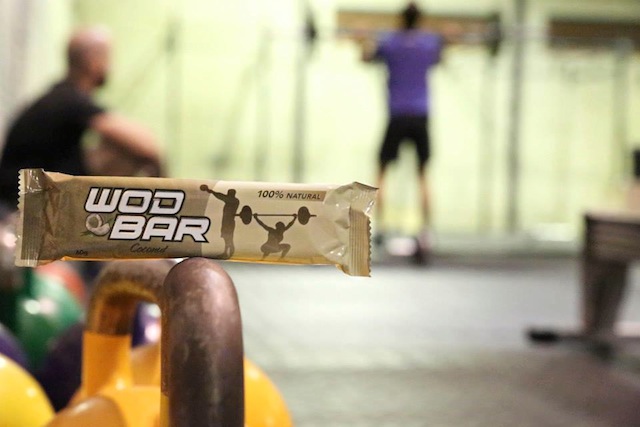 The Good
Taste –  While taste is always an individual preference, as mentioned earlier, I've tried dozens of protein bars in my time, and personally, I don't like the taste of most of them. I usually end up washing the last few bites down with water because I'm over the taste in my mouth! However, the WOD Bar is actually a great tasting snack. Both the chocolate and coconut flavours are easy to eat, and by the end of each bar, I'm usually eager to open another one! While both flavours are great, if I had to choose one, I'd go with the coconut, purely due to personal choice.
No Bloated Feeling – Sometimes after eating protein bars, or post-workout snacks, I end up feeling bloated with some slight stomach pains. Not once did I feel that after eating the WOD Bars. I'd often have two of them post workout and even then I did not feel bloated.
High in Protein – Each WOD Bar contains just over 14 grams of protein, making them a perfect pre or post-workout meal, ensuring your muscles have a decent amount of protein to repair.
Natural – 180 Nutrition prides itself on using 100% natural and preservative free ingredients. Initially, I was a bit skeptical as there are plenty of brands out there that claim to be 'natural' and 'preservative free'. But after looking into their ingredients closely, it's clear they are natural and chemical free.
Paleo Friendly – While not all CrossFitters are on the Paleo diet, a large number are. The good news is WOD Bars are Paleo-friendly!
Endorsed by Top CrossFitters – A number of world class CrossFit athletes have endorsed the WOD Bar in recent times most notably the ninth place finisher at the 2012 CrossFit Games, Chad Mackay. Other top CrossFitters who eat the snack regularly include dual CrossFit Games competitor Ruth Anderson Horrell, and Regional competitors James Newbury and Khan Porter.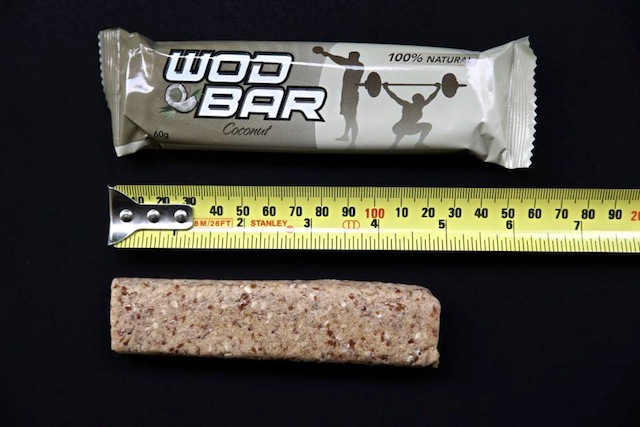 The Bad
Size – One of the few criticisms of the WOD Bar is that the bar itself is a little bit smaller than I'd like. For a lot of people the 60g bar would probably be enough to satisfy them, however, for me, I still found myself craving another one when I finished.
Price – A box of 10 WOD Bars sells for around $50. That makes the cost of each bar around $5. While that's not an outrageous price by any means, it is slightly more expensive than some other protein bars, or post-workout snacks on the market. That being said, if you're looking for something that is 100% natural and Paleo friendly, than the WOD Bar is well worth the price.
Availability – Unfortunately, we can't just walk into a grocery store, or a convenience store and buy a WOD Bar. At this stage they are available online and in a few CrossFit gyms across the world, meaning you will probably have to plan each purchase and stock up (We are told they will be more readily available in New Zealand and the United States later this year).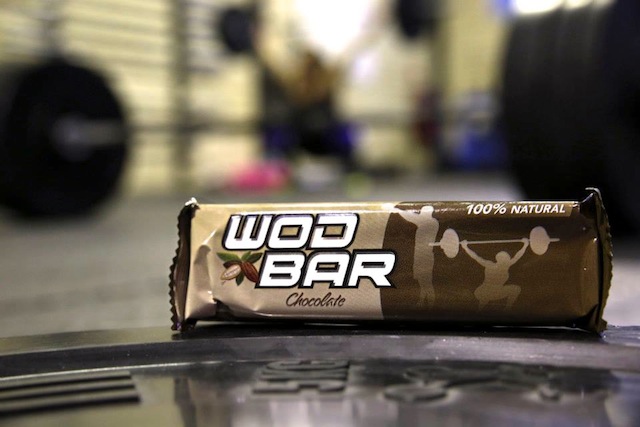 Conclusion
While there are plenty of protein bars on the market, not all off them are made from 100% natural ingredients like the WOD Bar. Free from all chemicals, preservatives and gluten, the WOD Bar is a Paleo-friendly snack that is also high in protein and nutrients.
Apart from the health benefits, I enjoyed the taste of both flavours and didn't experience any stomach pains or bloatedness.
At $50 for a box of 10, or $5 a bar, some people may find the price tag a little bit expensive for a protein bar. However, compared to other preservative enriched and gluten free Paleo-snacks, the price is actually quite competitive.
If I could walk into any convenience store and buy a WOD Bar, I'd have no hesitation in eating one almost every day. Unfortunately, however, they are only available online and in selected CrossFit boxes, meaning for now, I'll have to purchase my future WOD Bars one box at a time!