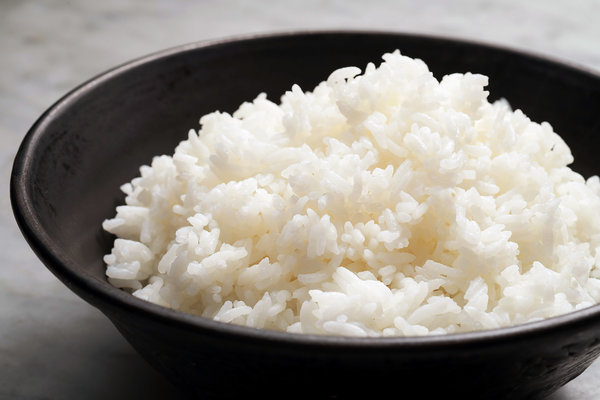 Considered for some archaeologists the birthplace of rice, India has a long tradition of using it in their daily meals. Besides nutrition aspects, the cultural value of this grain is reflected in its use in important events and celebrations, where it takes an essential role as a symbol of prosperity. It is also an offering to religious deities for protection in prayers and weddings.
No wonder Indian cuisine has thousands and thousands of rice-based dishes where tradition, culture, and religious beliefs converge to make delightful preparations.
The outstanding flavors of Indian cuisine
Indian gastronomy varies in each region since this great country has a huge diversity of soils, culture, climate, and religions. Regardless of this diversity, Indian dishes are all about preparations full of strong tastes given by various spices such as black mustard seed, cardamom, chili pepper, coriander, cumin, ginger, turmeric, and so much more.
Most meals include fruits, local vegetables, herbs, grains, legumes, and meats like lamb, chicken, and fish. And the favorite staples are rice, lentils, whole-wheat flour, and pearl millet.
The combination of some of these varied ingredients and flavors can only create mouthwatering meals. As rice is one of the main staples, it is the mandatory ingredient in several Indian typical dishes:
Dum Biryani: One-pot rice meal cooked in a Dum (sealed and bottomed vessel). It contains rice, chicken or mutton, cloves, fennel, pepper, cinnamon, cardamom, star anise, mace, and yogurt.
Khichdi: A nutritious dish made of rice, moong lentils, ginger, clarified butter, and cumin seeds.
Pulao: Also called Pilaf. It is a dish with rice, lentils, peas, potatoes, French beans, carrots, and meat (chicken, lamb, or pork).
Jeera Rice: White rice flavored with cumin seeds, ghee, bay leaves, cloves, and cardamom.
Try this exquisite Indian dessert
Rice is not only a star in delicious salty meals. Indian cuisine also has a vast range of rice sugary dishes to die for. Some of them are:
Kheer: Rice pudding cooked with whole milk and cardamom.
Unniyappam: Fried balls of banana, rice flour, jaggery syrup, and grated coconut.
Mandaputtu: Steamed rice flours balls with green mung bean flour, cashews, raisins, coconut, cardamom, melted ghee, and jaggery syrup.
Phirni: Type of rice pudding made of basmati rice, milk, sugar, nuts, cardamom, rose water, or saffron.
Kheer or Phirni?
Of all these delicious rice desserts, two of them take the price but generate some confusion: Kheer and Phirni. Both are rice puddings, but they have slight differences in the ingredients and way of eating.
The main difference is the type of rice used. Kheer is made with whole rice, and Phirni uses a paste of soaked and coarsely ground rice. Kheer's final texture is soft given by rice grains. Phirni is thicker and creamier. Kheer resembles a more traditional rice pudding, and Phirni has a different texture because rice grains are not part of the creamy pudding.
Furthermore, Kheer is flavored with cardamom and Phirni with saffron and rose water.
As for the way of eating, Kheer can be enjoyed hot or cold, while Phirni is served cold, after being refrigerated for a long time.
At this time, let's try Phirni and cook a different rice pudding, check the recipe for rice pudding by Carolina® rice, or try the next one.
Phirni
Ingredients (2 servings):
¼ cup of basmati rice.
1 liter of whole milk.
15 saffron strands.
½ cup of sugar.
2 teaspoons of cardamom powder.
10 blanched sliced almonds
10 chopped pistachios.
2 teaspoons of rose water.
Sliced almonds and pistachios for garnish.
Preparation:
First, make the ground rice. Rinse rice until water is clear.
Place rice in a tray and let it dry. Use a kitchen towel to get the rice drier.
Grind rice in a blender or grinder until the rice has a coarse texture. Reserve.
In a saucepan, pour milk and cook until boiling.
Take out a tablespoon of boiled milk and place it into a small bowl. Add saffron strands, mix and set aside.
In the rest of the boiled milk, incorporate rice and sugar. Stir very well.
Low heat and simmer this mixture. Stir continuously, and cook until liquid thickens.
Add cardamom, saffron milk, almonds, and pistachios. Combine all ingredients.
Cook for 5 more minutes.
Incorporate rose water. And turn off the heat.
When rice pudding is ready, serve in individual bowls, and put in the fridge for about 4 hours.
Serve with almonds and pistachios on the top.