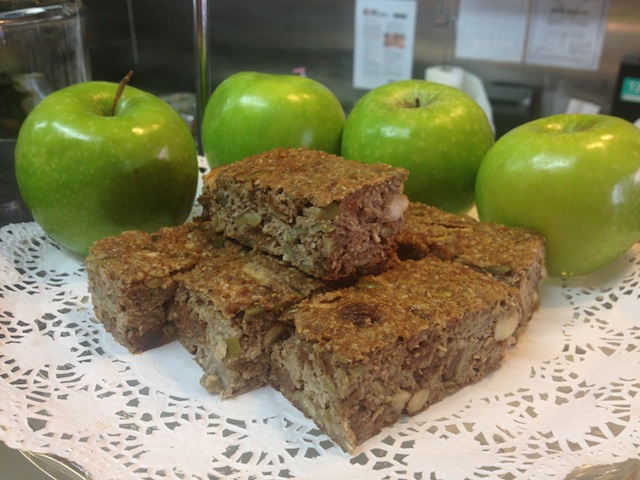 Apple Almond Brekkie Bars
Apple Almond Brekkie Bars are in high in protein, sugar and gluten free and were created for those with a busy lifestyle who still have a love for breakfast and a need to fuel up for the day ahead.
Finding healthy "Brekkie to Go" options in the supermarket are virtually impossible these days with an abundance of carb, gluten and sugar loaded muesli bars and other non-paleo options. Many people just don't have the time to prepare breakfast at home each morning, so for them, these Apple Almond Brekkie Bars are a great option for a decent feed on the run.
These bars are great as you can make a large batch and store in the freezer or keep a smaller batch in the fridge for every day use. They even hold up well in the handbag for a snack during the day!
So here's the recipe for these popular bars: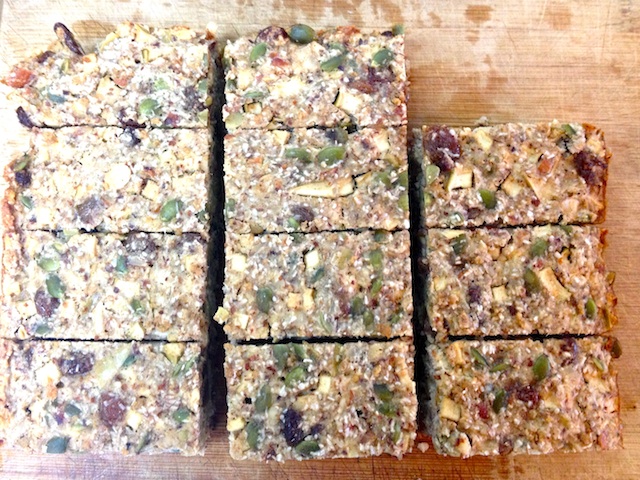 Equipment
1 Large Mixing Bowl

1 Slice Tin

An Oven
Ingredients
400g Apple, finely chopped

200g Sultanas

100g Almonds, chopped

130g Protein Pancake Mix

100g Pepitas

100g Almond Meal

4 Eggs

1Tbsp Coconut Oil/Butter

300mls Coconut Milk

100g Desicated Coconut

1tsp Cinnamon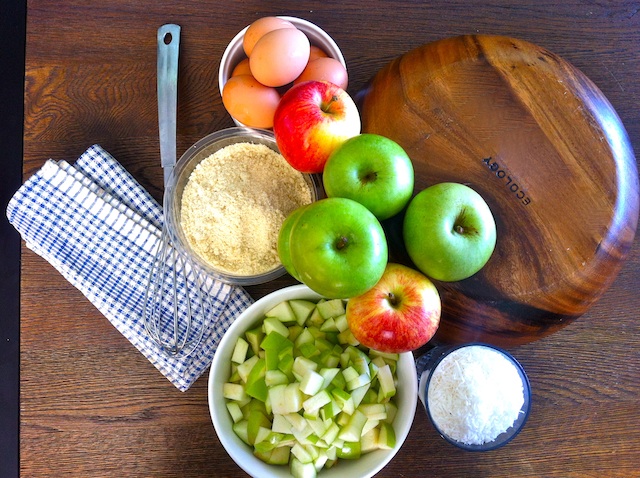 Steps
1. Preheat the oven to 175 degrees celsius.
2. In a large bowl, combine all ingredients. Using your (clean) hands, combined everything together.
3. Place the mixture into a slice tin and press down firmly.
4. Bake for 30 minutes or until golden brown on top.
5. Remove from oven and allow to cool before slicing.
6. Enjoy!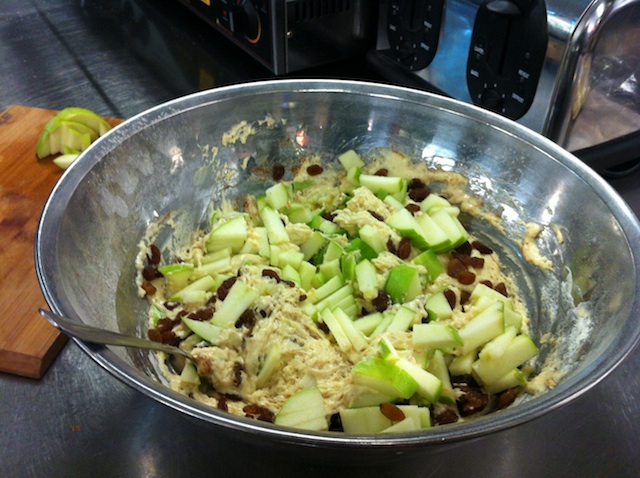 Feel free to play around with other additions like walnuts, raw cocoa, pepitas and blueberries!
If you're having trouble with the recipe, feel free to leave a comment below and i'll get back to you with some help. Alternatively, you can always ask me in person at my cafe (Whole Meal Cafe, Sydney, Australia) where we also sell the bars.
Enjoy the paleo recipe 🙂
Recipe by Anna Hopkins