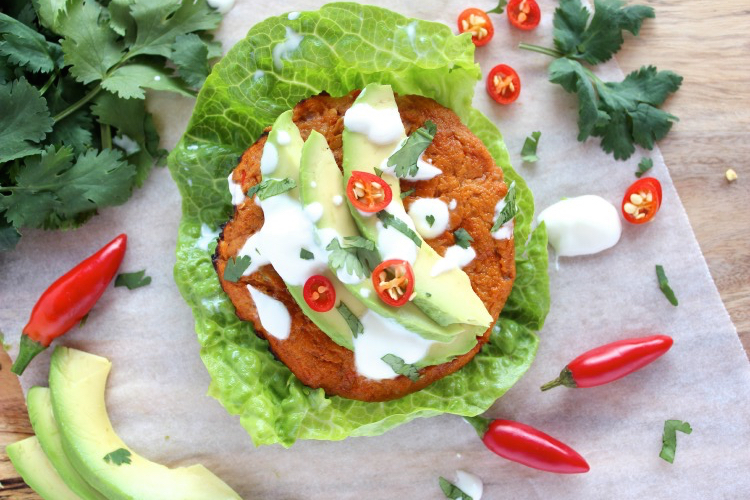 A paleo recipe gives you the flexibility you need in your kitchen to experiment with different methods of preparation. There are different dinner options that will be ideal for all types of people, and this does not mean you will need to spend a lot of time preparing the meal. Learning about different paleo dinners you will appreciate the beauty of simplicity while deriving the ultimate pleasure of culinary mastery.
This week we give you a recipe from leading paleo chef D. Scott Carruthers, a professional whose career has revolved around foods.
Here is his recipe for the delicious, and healthy, spicy tuna and tomato burgers:
Spicy Tuna & Tomato Paleo Burgers
Ingredients and Method:
Tuna – 1 cup
Finely chopped Spanish onion
Finely chopped small red chilli
Crushed garlic clove
One egg
Tomato paste – 2 tablespoons
Coconut flour – 1 tablespoon
Pepper and salt to taste
Avocado
Lettuce
Extra chilli
Greek yoghurt
Fresh coriander
With your oven preheated to 350 F, line you baking tray with parchment pepper and place it aside.
Put all the burger ingredients in a medium size bowl then stir to form a uniform combination.
Use your hands to carefully roll to flatten the tuna mixture so you can make six uniform-sized burger patties, which you will put into the preheated baking tray.
You can then place in your oven to cook for between 5 and 10 minutes until you see that it is cooked through.
When warm you can begin serving with your favourite garnish and begin to enjoy them!