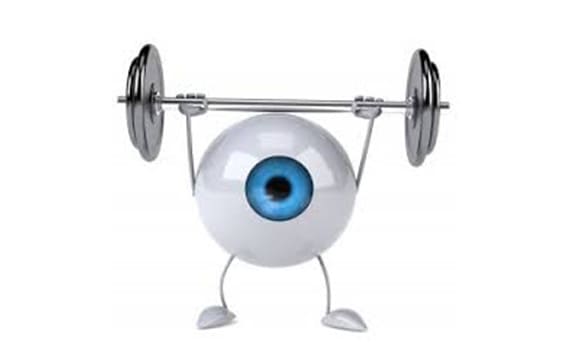 Eye tumors account for up to 4.3% of all cancer types. Yet, only 3.490 new cases are diagnosed annually in the United States. Although eye oncology is rare, it is often the most dangerous due to its proximity to the brain and the possibility of spreading into the cranial cavity.
Specialists of hospitals in Europe and the US have a large selection of eye cancer treatments, and therefore the potential for an individual therapy choice for each patient. This article will discuss the criteria for choosing the most famous clinics and ophthalmologists. Check out our rating to select the best hospital to treat eye cancer, where they will help you defeat the disease and save your eyesight.
Criteria for selecting the best hospitals for Eye Cancer
It is difficult to overestimate the significance of choosing a hospital and a doctor if you or your loved one has a dangerous illness, especially eye cancer. However, the therapy's effectiveness and the result largely depend on where you are being treated and who cares about you.
Below, we will focus your attention on some essential points:
Clinic reputation. Study the hospital's history, how long it has been working, whether it has a scientific base, and read the clinic's news.
Doctor, equipment, and availability of necessary medicines. Doctors of different specialties must work in a hospital. Often, eye tumor treatment requires the participation of neurosurgeons, vascular surgeons, and, of course, new methods that could eliminate cancer and, at the same time, preserve vision. In some cases, clinical trials must be conducted in the clinic.
Experience matters. A hospital should have experience in treating exactly your cancer type. Always be interested in the clinic's statistics and the therapy's success.
Personal consultation. Make the final choice after an online consultation with an oncophthalmologist at the clinics you are considering for treatment, and ask all the questions you are interested in.
AiroMedical combines information about the best doctors and hospitals in the US and Europe in one resource. Take advantage of the clinic's "smart search" function to treat eye cancer. You can choose in favor of any hospital and get advice from our specialists on your case's program and treatment regimen.
Top hospitals for Eye cancer treatment in the US
Penn Presbyterian University Medical Center Philadelphia
University Hospital Michigan Ann-Arbor
The Johns Hopkins Hospital
Benefits of medical treatment in the US
Here are some advantages of treating eye cancer in such a list of hospitals in the US:
The newest microsurgery means for most complex interventions.
The most advanced diagnosis methods, such as fluorescent angiography – high-resolution images of the eye vessels.
Individual treatment selection for each eye cancer patient.
Top hospitals for Eye cancer treatment in Europe
University Hospital Frankfurt am Main of Goethe-University, Germany
Teknon Medical Centre Barcelona, Spain
Proton Therapy Centre Prague, Czechia
University Hospital San Raffaele Milan IRCCS, Italy
Benefits of medical treatment in Europe
Why do patients seek help in hospitals in Europe:
Focus on sparing and organ-preserving techniques.
Lab tests at a high level: analyses and genetic, cytological, and histological studies.
Modern drugs, like "ApDiva," "Keytruda," are used.
Top hospitals for Eye cancer treatment in Poland
Maria Sklodowska-Curie Memorial Institute of Oncology  Warsaw
European Health Center Otwock
University Hospital Krakow
Benefits of medical treatment in Poland
Why do patients prefer hospitals in Poland for eye cancer treatment:
Experienced oncologists with a worldwide reputation.
Accurate and reliable diagnosis takes an average of 48 hours.
Unique treatment methods, such as proton therapy, etc.
Top hospitals for Eye cancer treatment in Turkey
Anadolu Medical Centre
American Hospital Istanbul
Memorial Sisli Hospital Istanbul
Benefits of medical treatment in Turkey
In the list of hospitals in Turkey, you will find:
Highly qualified oncologists for eye cancer.
Modern diagnostic and therapeutic techniques.
Affordable cost, compared to the prices in Europe and the US.
Top hospitals for Eye cancer treatment in Germany
Helios Hospital Berlin-Buch
University Hospital Heidelberg
University Hospital Rechts der Isar Munich
Benefits of medical treatment in Germany
Reasons why patients choose hospitals in Germany:
Professionalism and high responsibility of German doctors.
Regularly updated equipment, allowing doctors to achieve better results in treating eye cancer.
Patients can access the latest and most effective medical approaches for cancer treatment.
Best Eye cancer doctors worldwide
The best specialists to fight eye cancer:
Prof. Dr. med. Gerd U. Auffarth, FEBO
Prof. Dr. Gonzalez Candial Miguel
Prof. Dr. med. Siegfried Priglinger
Prof. Dr. Abdullah Ozkaya
Prof. Dr. med. Mathias Maier
Best treatment solutions for treating Eye cancer
Oncologists of the best clinics effectively treat eye tumors in adults and children, using the most modern techniques, in most cases (about 90%) preserving the organ of vision:
The surgeon-ophthalmologist uses a laser to remove a small part of the iris affected by cancer.
A small metal probe is inserted into the tumor and kills cancer cells by freezing them.
Inoperable tumors near the optic nerve can be removed by high-dose focused radiation exposure. Cyber and Gamma knife systems remove cancer with jewelry precision without affecting the surrounding tissues.
The smallest radioactive grains are placed inside the body near the tumor.
If the tumor has spread to the entire eye, enucleation (eyeball removal) is performed. Doctors have developed a realistic endoprosthesis that looks identical to the real one and can even perform natural eye movements.
How to get treatment in the best clinics for Eye Cancer
It is unrealistic to predict when the disease will enter your life or the life of a loved one. With AiroMedical, you can quickly get examined and start a course of therapy. You can also sign up for an online consultation with a doctor you like or get a "second opinion" to resolve doubts about the diagnosis or eye cancer treatment tactics. Our professionals will take care of all current issues, including unforeseen ones. We will be happy to become your guide to recovery. So contact us and free yourself from worries.