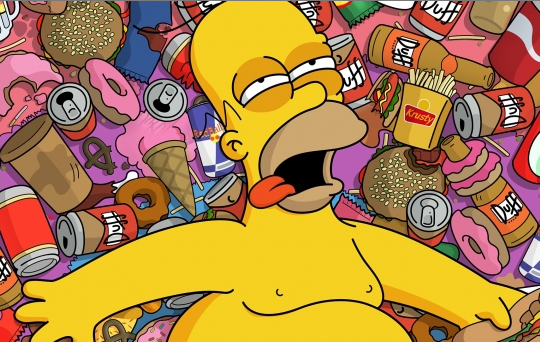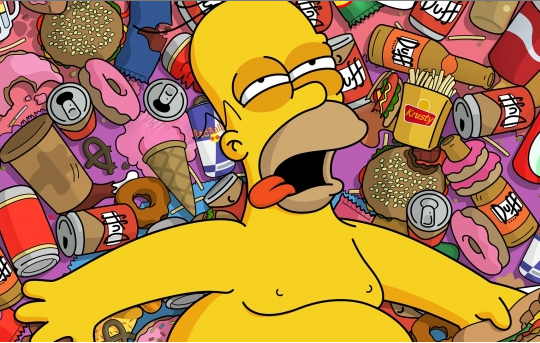 Not feeling so hot, hot, hot right now? Well truth is, if you're a dedicated CrossFitter the reason for your dejected disposition probably has more to do with your head and not your physique.
So in an effort to combat those wintery blues, which for some unknown reason have a habit of creeping up on us in all seasons, I bring you 7 foods to change your mood.
1. Carbs: Ok this one seems to be a little ambiguous especially for the paleo population. But despite my apprehension, the Archives of Internal Medicine conducted a yearlong study following people on a low carb diet. Their carb consumption was restricted to a mere 20-40 grams daily, equating to about ½ cup of rice and one slice of bread.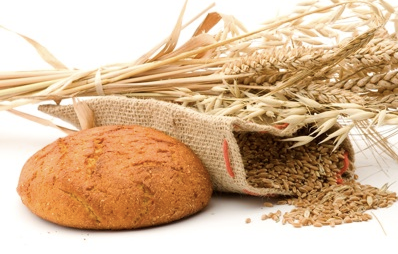 These carb curbing individuals were found to experience more depression, anger and anxiety than those following the mediterranean diet.
Those not so carb conscious diet followers enjoyed low-fat dairy, whole grains, fruits and beans, and in this study came out on top of their deprived counterparts. Researchers in the study concluded that carbs stimulate the production of that feel good brain chemical, serotonin.
Researchers also believed that the feeling of being restricted in the diet department also contributed to feelings of depression amongst the low-carb goers. So there you have it, carbs supposedly give us that lovin' feeling.
I still can't help but question what kind of carbs. Good, bad, otherwise? We all know carbs come in a variety of forms (not just grains) so if you're in the spirit of experimentation it might be worth increasing your paleo approved carb dose and monitoring your mood.
2. Fruits & Vegetables: An all-encompassing category that again leaves the lines of ambiguity open and comes to us from the British Journal of Psychiatry. In a recent study with over 3000 men and women, those with a diet rich in whole foods such as fruits and vegetables were less likely to experience depression.
In contrast, those participants who indulged in high calorie/high processed foods were more likely to report feeling depressed. In addition, earlier studies have shown that antioxidants, which are found in fruits and vegetables reduce the chance of developing depression.
3. Fish: One of my personal favourites happens to be food of the cold-blooded kind. Well good news for those who also enjoy eating the paraphyletic group of organisms, studies have shown that regular consumption of fish (such as tuna, salmon, sardines, mussels and trout) will elevate your mood. Fish contains Omega 3s, which is a nutrient not produced by the human body but has been known to have a mood-boosting effect.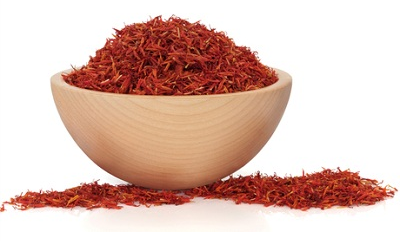 4. Saffron: Something for the ladies among us. In a study conducted by the Tehran University of Medical Sciences, a group of over forty women with PMS were given either 15mg of saffron in a capsule or a placebo over two of their monthly cycles. The women were required to record their symptoms in a diary, noting feelings of depression, irritability and mood swings.
It was found that more than three-quarters of the women given saffron reported that their PMS symptoms reduced by at least half, as compared with only 8 percent of those women in the control group, given placebos.
In addition, earlier studies have confirmed that saffron can have an antidepressant effect comparable to prescription medication such as prozac. Studies indicate that the spice makes serotonin more accessible to the brain just in the way prozac does.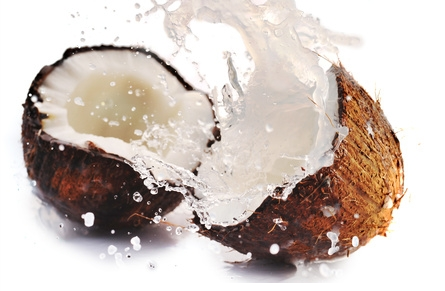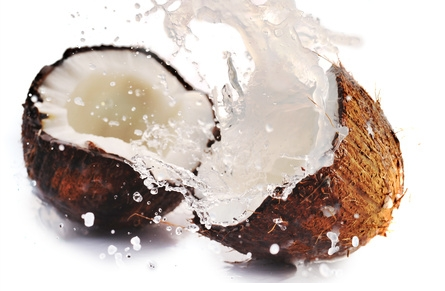 5. Coconuts: These juicy, juicy nuts contain a scent that has a calming effect on the body. Coconuts have been found to weaken the body's natural "fight or flight" response.
Columbia University tested the theory and had participants breathe in the coconut fragrance. They found that those who inhaled the natural scent experienced a faster recovery in their blood pressure after completing an arduous task.
Researchers believe that delighting the senses with a pleasant fragrance heightens alertness while also mollifying our response to stress.
6. Tea: It seems high-tea might be the perfect combination for that euphoric feeling. With all the carbs that come in the form of pint-sized sandwiches and now with tea contributing to a state of bliss, the ancient practice might just be enough to put us on "cloud nine."
In a recent study published by The Journal of Nutrition, caffeinated tea, especially green, black and oolong was found to enhance mental alertness.
Experts believe that the theanine present in tea works with caffeine to boost concentration, but it only has this effect in considerable amounts, like 5 to 6 glasses daily.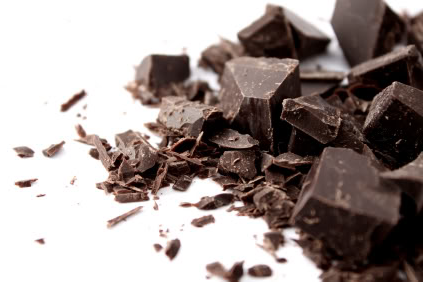 7. Chocolate: Saving the best to last. While this study may be brought to you by Nestlé and their Research Centre in Switzerland, it still counts as scientific research in my book.
Researchers found that eating 1.4 oz of dark chocolate each day for a period of two weeks reduces stress hormones, including that dreaded cortisol, which has a tendency to burden those people who overtrain.
The not so great news is that 1.4 oz of chocolate inconveniently contains 235 calories and if you indulge over a long period of time any weight gained may add or even increase your stress levels, of course not optimal.
So if you're feeling down, out and overwhelmed from the daily grind it might just be worth re-adjusting your diet and incorporating at least one of these seven tried and tested foods.