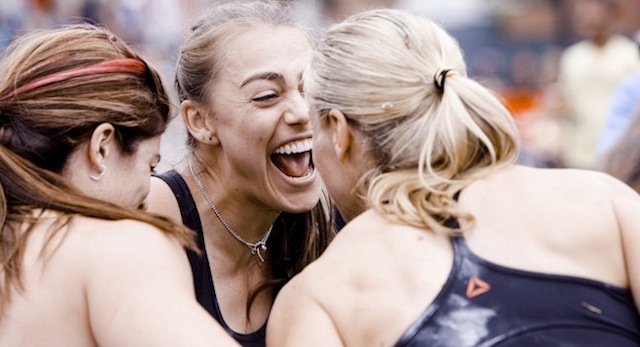 As we all know, the new year is all about new beginnings and resolutions.
With the 2013 CrossFit season about to get underway, we caught up with some of the world's best known CrossFitter's to find out what their resolutions are for 2013.
Today we reveal dual CrossFit Games competitor, and writer for The Rx Review, Katie Hogan.
Hogan found CrossFit back in 2008 following a successful college career in volleyball and track and field.
A year later she was competing in her first ever CrossFit Games, where she finished 18th overall at The Ranch in Aromas.
After a setback in 2010, when she failed to qualify for the Games, Hogan bounced back in 2011, finishing equal 1st at the Southern California Regionals, and placing 20th at the 2011 CrossFit Games.
Despite failing to qualify for the 2012 CrossFit Games, Hogan is still widely regarded as one of the world's top CrossFitters, and one of the world's most favourite athletes.
Here is Katie Hogan's New Year's resolution for 20123.
"To balance my: family, friends, work, training. I want to find and keep balance between the priorities of my life.
Also – to have fun and enjoy myself whether I'm traveling, training, coaching , competing  or just relaxing."
We reveal another top CrossFitter's New Year's resolution tomorrow.