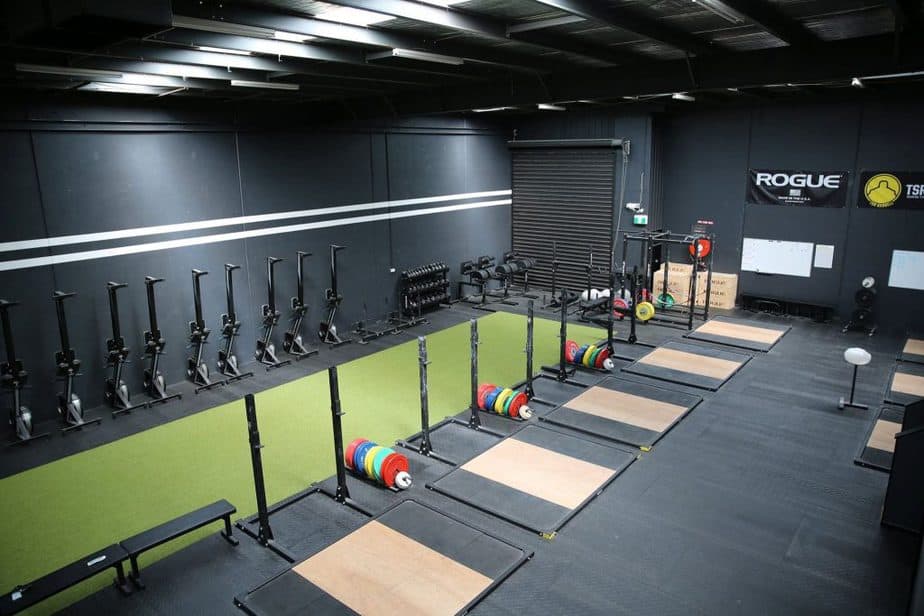 As a health club owner, you must keep your members and their belongings secure on-site. And, you need to establish convenient security that does not cause inconvenience daily. 
Keep reading to learn why health clubs and fitness centers need touchless entry. In this guide, we will discuss what touchless entry is and the benefits it offers for a fitness center.
What Is Touchless Access Control?
Touchless access control is one of the latest technologies in the industry. Access control is an essential installment in any security plan. It eliminates the potential for lockpicking to keep the building safe by replacing keys with keycards and fobs. 
Touchless access control is a cloud-based solution that allows for simple and convenient entry. Instead of using keycards or fobs to enter the building, users can enter using digital keycards stored on their mobile devices. 
Users must simply wave their hand over the access control reader to enter the building. This will trigger remote communication with their device to detect their digital access credentials and unlock the door. The user can enter while their device is stored in a bag or pocket without needing to withdraw it.
Benefits Of Touchless Access Control For Health Clubs And Fitness Centers
Now that you know how touchless access control for businesses works, let's discuss some of the main benefits of touchless access control for health clubs and fitness centers.
Hygienic Entry
Since the beginning of the pandemic, it has become essential for fitness centers to rethink their approach to building hygiene. They must implement more strict cleaning procedures, self-serve wipes, and antibacterial products for those using the facility and gym equipment. 
To reduce the spread of germs at the point of entry, you can also implement touchless access control. Touchless access control does not require the user to touch a button to enter the building. 
Contact points like elevator buttons, handrails, and pin pads can become hosts for germs and cause the spread of coronavirus in your facility. With the wave-to-unlock feature, you can reduce the number of touchpoints required for your members to enter the premises. Your guests will feel that their health and safety are considered at the health club, and you can provide a better and more considerate service.
More Convenience
In addition to providing more hygiene in daily operations and protecting your gym equipment, touchless access control provides more convenience for building entry. It does this in the following ways:
Users do not need to withdraw their devices from their pockets to enter the building. This would slow down traffic flow into your building and cause inconvenience. For instance, if a member could not find their device, they would cause a queue outside your building, causing delays for others.

Health club members are more likely to lose or forget their keycard or fob when going to the gym. Since most people carry their mobile devices when they leave the house, there will be fewer instances where members need access credentials to enter.
With streamlined and convenient technology, you can upgrade the member experience at your gym and create a more luxurious impression.
Cloud-Based Benefits
Cloud-based security solutions eliminate the inconveniences that come with an on-premise system. To give you an understanding of what you'll gain from switching to a cloud-based solution, here are some of the disadvantages of an on-premise system:
Management and maintenance – you need to provide server management and care for an on-premise system. When your system needs troubleshooting or updates, a service engineer must travel to your location to resolve the issue.

Complex wiring systems – to connect your door locks and readers to your servers, you must design a complex wiring infrastructure.
You do not need to worry about these disadvantages with a cloud-based system. Here are some of the features you gain when switching to a cloud-based access control system:
Over-the-air updates – your service provider can install updates to your system over the air. They do not need to travel to your location in person, and they can efficiently perform troubleshooting remotely. This means that you will require fewer visits from service engineers.

Remote operation features – with a cloud-based system, you can operate door locks, view security data, and view door lock status from anywhere, ensuring that your facility, guests, and assets are secure.

Wireless connectivity – your security tools can connect using WiFi, BlueTooth, and cellular communication to reduce your reliance on complex wiring systems.
For these reasons, a cloud-based system offers more flexibility than an on-premise system for your health club security strategy.
Visitor Management Software
You must keep track of who is in your building for security and emergency evacuation procedures. To ensure you have accurate logs of your visitors, you can leverage the open API integrations with a cloud-based access control system. With this feature, you can implement visitor management software to automate the visitor management process. 
To gain a day pass to enter the building, users can fill out a digital form on their mobile devices, providing their details. Once they have filled out the form, they will be able to enter the building, and the system will log their entry and exit times.
Summary
To expand and enhance security for your health club or fitness center, you must consider the benefits of cloud-based and touchless access control. This solution will provide top-tier, smooth, and sophisticated security to impress your members and keep your facility secure. Is now the right time to implement a new access control solution at your health center?