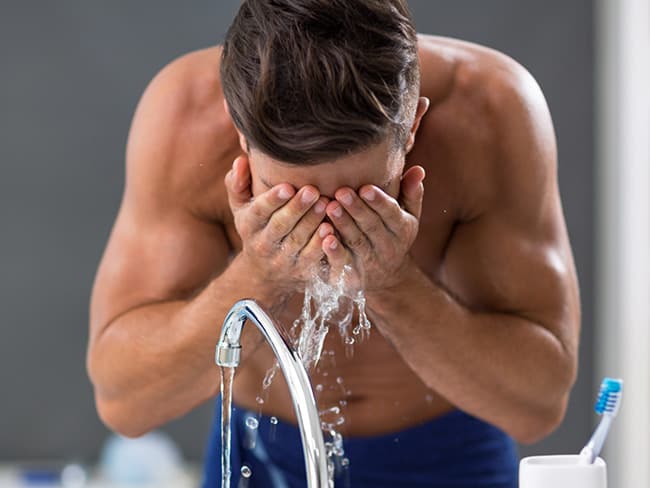 HyfraFacial has become a very popular alternative for facials in today's world. Everyone wishes to have smooth and glowing skin. And this requirement is successfully fulfilled through HydraFacial treatments.
This treatment is available in medical spas and dermatology offices. It is also sometimes referred to as Hydradermabrasion. The whole treatment comprises a total of three steps.
These are deep cleaning, exfoliating, and hydrating. Apart from providing smooth skin, this treatment is also helpful in resolving skin conditions like acne, dryness, and wrinkles.
What is HydraFacial?
HydraFacial is a professional facial treatment that is performed using a patented device. This device is used to exfoliate, cleanse, extract, and hydrate the skin.
It is the only hydra-dermabrasion procedure that makes use of a patented technology or device. Therefore, spas or dermatology offices need to have a license to be able to perform the treatment.
These facials are the best to remove the sebum and debris that accumulate at the top of the skin. The treatment helps in losing and unclogging the pores. The removal of dead skin cells helps in bringing out smoothness and freshness to the face.
How Does HydraFacial Treatment Work?
The total time taken to complete a HydraFacial treatment is close to 30 minutes. The process involves using a vortex swirling action to get rid of dead skin, dirt, debris, and impurities while also providing hydration to the skin. The different steps performed during this time duration are:
Cleansing and Exfoliation

The very first step involves the cleansing and exfoliation of the skin. The professional will use a vortex cleansing and hydra peel tip to slowly and gently clean and exfoliate the skin. This step is important to remove dead skin cells and sebum. It also helps in opening clogged pores.
Chemical Peel

In the next step, the aesthetician will change the tip of the wand to deliver a chemical peel. The primary aim of this step is to loosen deep pore debris. This chemical peel is unlike other chemical peels. Other chemical peels often leave the skin feeling irritated.
The skin also appears red for several days. However, with HydraFacial, no such concern arises. This treatment uses a non-irritating mix of salicylic and glycolic acids. This provides a gentle and comfortable peel.
 Extraction

Next follows extraction. This is the step where the aesthetician will increase the power of the device to remove blackheads and impurities from the pores. With the help of a painless vortex vacuum suction, the impurities are removed and collected in a cup of discard.
Hydrating Serum

In the last step, the professional will use the wand to apply the soothing proprietary antioxidative and hydrating serum. This serum has peptides and other nutrients that are important for the skin. The serum performs the function of detoxifying, hydrating, and rejuvenating the skin.
What is HydraFacial Used to Treat?
As mentioned earlier, the HydraFacial treatment is a procedure used to improve overall skin texture, tone, and appearance. Listed below are the skin conditions that can be cured with the help of HydraFacial treatment.
Acne

People consider taking HydraFacial treatment for acne. Acne is a condition where tiny holes in the skin, also known as hair follicles, are blocked with oil and dead skin cells.
This condition is commonly found in teenagers and youngsters. The HydraFacial treatment helps in curing pore-clogging skin cells, leaving behind smooth and even skin.
Blackheads

HydaFacial is also helpful in treating blackheads. The excess accumulation of dead cells can give rise to blackheads. The treatment makes use of exfoliating and extracting methods to remove these blackheads.
Dry and Dull Skin

HydraFacial is the best way to get rid of dull and dry skin. The hydrating serum administered during the treatments brings a rejuvenating glow to the face.
It also helps in curing uneven skin tone and texture. The skin is exfoliated gently to remove dead skin cells and unclog pores leaving behind glowing and polished-looking skin.
Hyperpigmentation

Hyperpigmentation is another condition that this treatment treats. This issue arises primarily in men and women that produce excess melanin, which leaves behind dark spots.
HydraFacial treatments help to naturally brighten the overall complexion by reducing and eliminating freckles, dark spots, and sun-damaged skin.
Fine Lines and Wrinkles

Hydrafacial treatments are trusted and clinically proven procedures to treat the early signs of aging. This includes the treatment of fine lines and wrinkles.
The exfoliation and hydrating serum bring a youthful glow to the skin. It helps in boosting collagen production, thereby restoring the health and glow of the skin.
Benefits of HydraFacial Treatment
There is no doubt to the fact that the benefits of HydraFacial treatment are plenty. Listed below are the important benefits offered by the HydraFacial treatment:
Hydrates Skin

The first is that it hydrates and brings back the skin's natural glow. It makes the skin appear softer, plumper, and healthier. Moreover, it also delays the signs of aging by helping the person get rid of issues like wrinkles and fine lines.
Makes Skin Firm and Tight

The treatment makes the skin firm and tight. It tightens the pores so that no dirt or debris accumulates. This accumulation of dirt and oil is the root cause of pimples. Therefore, in a way, this treatment is a successful solution for people suffering from pimple-related problems.
Suitable for All Skin Types

A very good feature of HydraFacial is that it is suitable for all skin types. It is suitable for teenagers, youngsters, and old people. For teenagers, this treatment aims to resolve issues relating to acne and pimples.
While in old people, this treatment helps get rid of hyperpigmentation and wrinkles. However, pregnant women and people with rosacea flare should avoid this treatment.
This treatment is also very suitable for sensitive skin. This vacuum technology is very safe and does not cause skin damage or swelling.
No Side Effects 

HydraFacial is preferred over other cosmetic procedures because it does not cause any side effects like scarring, redness, or permanent damage to the skin. It is safe and effective for the skin because it includes procedures like microdermabrasion and chemical peeling.
Wrap Up
HydraFacial is the most suitable and effective mode of treatment if you are suffering from acne, pimples, wrinkles, hyperpigmentation, and more. However, for better results, it is always better to seek medical advice, guidance, and treatment from experienced and licensed professionals.