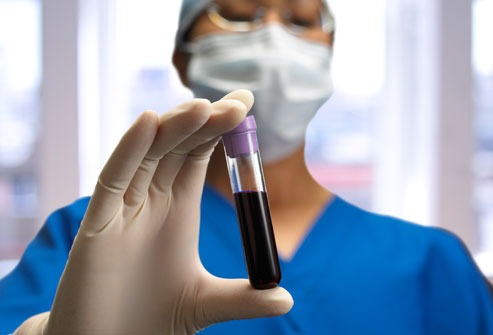 Many athletes consider blood biomarker testing as a way to analyze and optimize their performance. One blood test, or a series of blood tests, may help them determine where they need to make improvements and develop a training plan to suit their body's unique requirements. 
However, you may be able to enjoy complete confidence in your decision by considering the following points when booking your blood biomarker tests with a new company. 
ISO 15189 Laboratories
Nearly any athletic testing company can take your money and blood and provide a list of information relating to your body's unique makeup. However, that doesn't mean it's accurate. Allow us to offer an explanation of ISO 15189 so that you can choose a laboratory and business that prioritizes this quality control. 
ISO 15189 is an internationally recognized accreditation that can give you much-needed peace of mind to know that the laboratory testing your blood uses best practices for accuracy and safety. ISO 15189-accredited laboratories know how to identify and mitigate risks, and they work within an accreditation program for accuracy and validity. 
Activity-Specific Testing
Biomarker testing is used for a wide variety of industries and reasons, such as cyclists looking to improve their health and runners wanting to be at the peak of physical fitness for a marathon. Alongside making sure a blood biomarker testing company has ISO 15189 accreditation, it may also be worth checking that they provide specific biomarker testing for your needs. 
Generally, you can find such information on a testing company's website. Many sports-related biomarker testing companies offer testing for cycling, running, CrossFit, power, triathlons, and more. Sometimes, you're also given the option to build your own test if you can't find one with the specific information you require. 
Security
When you send any fluids away for testing, you likely want to ensure that they're in safe hands. That generally means that you only want the company performing the testing to have access to them and that your general information won't make its way into the wrong hands. 
Look for information relating to security on a biomarker testing company's website. They may provide specific details on how and where data files are stored for your peace of mind. 
Research
When you're trying to exercise better or refine your program and not having much luck, you might see the value in blood biomarker testing. However, that doesn't mean you need to have blind faith in something you may have never heard of before. 
Find out where each company is getting their research from, how they conduct it in the first place, and who they are working with to improve their knowledge and processes.   
Cost
You likely wouldn't purchase a piece of fitness equipment without looking at its price tag, so don't be afraid to compare pricing when booking your blood biomarker test. Look at what the price tag includes and whether you're paying for a single test, more than one, or a subscription for ongoing tests. 
Many companies offer subscription tests for competitive prices, and one-off tests can sometimes come with a higher price tag. 
While many athletes see the value in blood biomarker testing, there's no harm in doing your research before considering them for yourself. These five points above may be worth considering before choosing any particular company to assist.