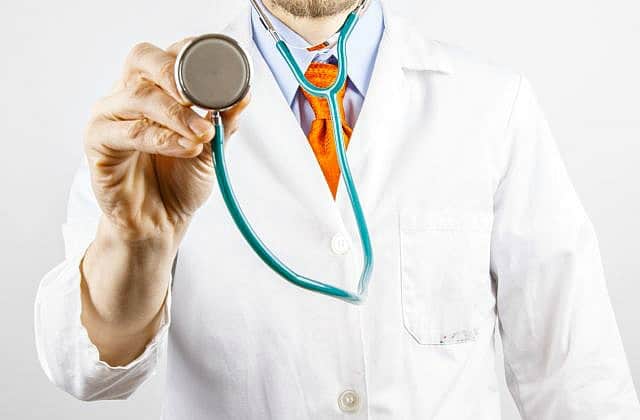 In today's world, health is absolute wealth and needs care for better functioning. As you have reached this website, you might be facing symptoms of Hyperparathyroid or parathyroid or have already been diagnosed. Care and parathyroid surgery can change the situation and make it better. It can be a puzzle at some levels. To take away the confusion, one must take advice along with surgeries as treatment from the best doctors.
This guide will help you assess the best treatment for yourself through either surgeries or some particular treatment.
What are Hyper Parathyroid and Parathyroid?
The Hyper Parathyroid happens when one thyroid gland produces more thyroxine hormones than the other. This imbalance causes sequences of the issue in multiple organs and affects the whole lifestyle of an individual.
The Parathyroid glands release hormones to control the calcium level in the blood. Excess secretion or release of hormones causes an imbalance in calcium levels and deficiency of Vitamin D in bones and blood. The mixed signals confuse the functioning and affect various organs and activities in the body.
Surgery services for Hyperparathyroidism and parathyroid disease.
Localization Studies
4 Glands assessment
Minimally Invasive Parathyroidectomy
The multiple tests and assessments followed by surgeries are helpful in hyper parathyroid and parathyroid. Calcium and Vitamin D are two proven components in the healing process through medicine and surgeries.
 

Problems faced in multiple levels of symptoms:
The symptoms may match with other diseases, which can create vaguely.
Laboratory-made diagnosis may work on one but not effective on all. Hence, every patient requires individual diagnosis based on running tests.
The right time for medicinal treatment or surgeries is tough to decide, and experience a lot of delay in proceeding.
The physicians disagree on when the disease will get worse and when to plan the surgery affects the patient's health.
Sometimes the type of surgery to be performed and by which specialized doctor is also a lengthy decision.
The sequence of delays sometimes increases hindrance in surgeries and complicates the situation.

 
Hyper Parathyroid and parathyroid are destructive diseases that cause several symptoms and chemical imbalances in regular functioning in the body. Heart rate jump, anxiety, sleep deficiency, weakness, etc. are affected and clutter the lifestyle. The website will help you choose the right path for your body.
Hyperparathyroidism is a scarce problem and is often treated poorly, even by a specialist. Surgeries are the most effective treatment through optimistic planning of the whole neck or only a specialized area. 
Calcium and Vitamin D deficiency causes major imbalances in hormones. The right amount of proteins and minerals helps boost the process of healing from these destructive diseases.
Parathyroid surgeries or Hyperparathyroidism require precise and dedicated treatment. Let's read further about it.
What things must you focus on?
There must be extra focus while choosing the right treatment for either Hyperparathyroidism or parathyroid surgery:
The right knowledge will help you find the right diagnosis.
Specialized advice will help find either medicinal therapy or surgical treatment.
Through ultrasounds, you'll be able to choose between whole neck surgery or a particular part of neck surgery.
The above steps will summarize the best option available from the right team of specialists to treat Hyperparathyroidism.
Highly curates intellectual knowledge on Parathyroid surgery and Hyperthyroidism, creating ease for patients. The process and solution through surgery have evolved and got better every day.
No doubt there is no fixed formula for all; every patient requires individual, detailed treatment and an assessed process with utmost focus. The specialized advice aims to provide multiple treatment options for patients to feel safe in challenging situations for rare diseases.