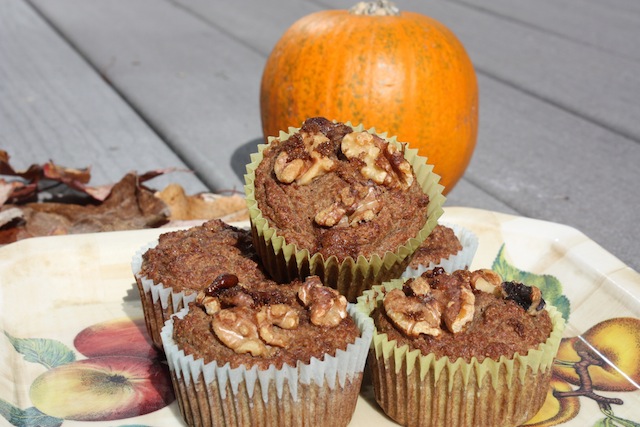 Humans are naturally drawn to sweet tastes. While this can result in lovely meals shared with friends, it can also get us into trouble. The tragedy of this is that most things that taste sweet and are readily available are incredibly bad for you. This puts people who are interested in taking care of their health in a bit of an uncomfortable position. The good news is that there are lots of sweet treats that don't mess with your fitness plans, as long as you learn how to read labels and find them. The following will explore how you can find that sweet spot (pun intended) between tasty snacks and prioritizing your health.
What To Avoid
Before diving into the things that fill the void, let's talk about the void for a moment. There are a lot of sweet treats that do not contribute to health. And there's no point in lying about that. Sugars and sugar replacements like aspartame are harmful to your physique and overall health. Sugar has been linked to an unhealthy weight and a ton of different chronic illnesses and has also been known to mess with your hormones and your gut bacteria causing low mood and energy and contributing to stronger depression and anxiety symptoms.
If you're in the process of cutting out the bad sweet treats and switching to the good ones, you might be experiencing some brutal symptoms. Most people are unknowingly addicted to sugar, and withdrawal can be unpleasant. Symptoms include nausea, changes in sleep patterns, anxiety, irritability, depressed mood, intense craving for carbohydrates like pasta, difficulty concentrating, fatigue, intense sweet cravings, and dizziness or lightheadedness. The symptoms can last for up to two weeks.
It's also worth noting that addiction is tricky. There's a part of your mind that believes it needs sugar to live. And so it will attempt to outsmart you and trick you into having it. It knows exactly what needs to happen to make you snap and have a sugary snack. During withdrawal, you might find it seems like your partner is being ridiculous or your boss is being absurd. The kids or pets will seem to be more demanding than feels possible. If you're in the middle of those first two weeks of sugar withdrawal, it's a good idea to take a step back every time someone is infuriating you and remind yourself that this could be an illusion.
Raw Chocolate
Now that the scary part is over, you need to know that giving up sugar and artificial sweeteners do not mean you need to give up chocolate. You might actually discover that, like your morning coffee, less sugar means a more robust flavour that you quickly fall in love with. Chocolatiers at https://www.santabarbarachocolate.com/cacao-fruit-chocolate/ point out that you can find tons of fun options like chocolate with fruit or sea salt or organic almonds. There are plenty of sugar-conscious chocolate items out there. You want the highest percentage of cacao you can handle for the maximum health benefits.
Seek out dark chocolate with minimal grams of sugar per serving. You want a maximum of 20 grams of sugar per day, and that includes ALL of your food, fruit, drinks, and snacks. When you're reading the sugar content on food labels, you'll find that 20 grams happen really quickly. Ideally, you don't want to be eating or drinking anything with added sugar.
Find Your Fruit
While fruit, of course, does have sugar, the sugar is naturally occurring and present at far lower levels than manufactured treats. In addition, fruit is full of fibre and antioxidants, making them an excellent choice when you want something sweet. Take the time to find the fruit that speaks to your soul. Watermelon, peaches, and ground cherries are among some of the most popular fruits.
Sugar-Free Classics
When it comes to big desserts for special occasions, those going sugarless do not need to go without a delectable treat. Look for sugar-free recipe options, and you'll be blown away. Take sugar-free cheesecake as an example (it's also no bake making it quick to make). Get some almond flour, ground almonds, coconut flour, unsalted butter, and a pinch of salt to make the base. The filling is made from room temperature cream cheese (or mascarpone), lemon juice, vanilla extract, and either heavy cream or double cream.
Mix all your dry ingredients into a mixing bowl and stir until they're well combined. Then you're going to want to pour in the melted butter and stir everything again until you've got a flaky mix of crumbs. Grease a baking tin with a touch more melted butter. And then press the crumb mixture into the bottom of the tin. You can use the back of a spoon if you want to make things extra smooth-looking. The smoothness of the appearance is only aesthetic and will not influence the taste.
Next, mix your full-fat cream cheese, lemon juice, vanilla and salt until everything is combined. In a separate bowl, whip up your cream until it's nice and thick. Fold the cream through the cream cheese and then smooth it over the top of your base. You can cover the top with strawberries or blackberries for some extra zing.
Take the time to look up sugar-free options for your favourite treats. Apple pie is just as good without the added sugar; keto doughnuts are a real thing. You can even make your own peanut butter cups that are free of added sugar.
The above information should have pointed out that once you get the ball rolling, living a healthy life filled with yummy treats is completely possible. Of course, if you're limiting your sweets for a medical reason, always be sure to go over your meal plans with your doctor to ensure that substitutions and alternatives are meeting the needs that you have. Fruit, for example, can be too high in sugar for people in certain health states.
It's also important not to assume that you know how much sugar is in something. It's easy to miscalculate your sugar levels. Take the time to read food labels and avoid all sugar alternatives. Typically, products labelled sugar-free that are packaged have alternatives to sugar which are just as bad for your fitness goals as sugar is.