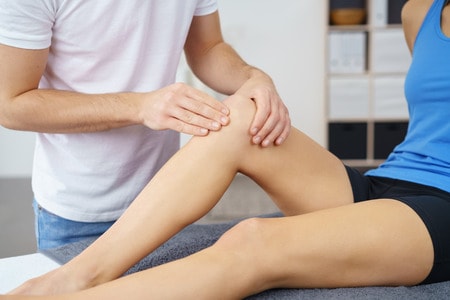 Sports medicine focuses on helping athletes prepare for competition and recover from injuries they receive so that they can return to the game faster. A sports medicine nurse assists doctors working in this field and may work with anyone from student athletes to professional players. You'll deal with everything from strains to broken bones to dislocations.
Do you want to work as a sports medicine nurse? Well, here's what you need to do.
Earn a BSN Degree
You will usually need a BSN to work in sports medicine, no matter how much experience you have. Sometimes this becomes an impossible task for a student because there are so many assignments to be done. Often students wonder, "who could do my paper". Fortunately, you can get your BSN online. So you don't have to quit your job to earn the credentials you need to get a better one. There are ADN to BSN online programs designed to teach you what you need to know while minimizing how long you have to spend in class or hitting the books. You'll stand out if you have a master's degree in sports nursing or have become a nurse practitioner. Note that these advanced practical nursing programs require you to hold a bachelor of science in nursing degree before you can enroll. Another approach is to earn a bachelor's degree in physiology, kinesiology or athletic training before applying for the masters of nursing program.
If you need help during your studies, essayassistant.net will always help you complete your assignments.
Potential Certifications and Educational Qualifications:
Kinesiology
Bachelor's and/or masters of nursing
Exercise physiology
Physical rehabilitation
Orthopedics/orthopedics nursing
Get Relevant Experience
There are relatively few sports nursing programs, but there is an increasing demand for the skillset. One way to stand out from the field is to get relevant experience.
You could work in orthopedics as a nurse, treating patients with fractures as well as those recovering from joint replacement surgery. Or, work for an orthopedic physician in some capacity to get relevant experience. You'll be sought after if you are an orthopedic nurse practitioner. If that's not an option, work with people in sports to gain experience in the sports medicine world. For example, you could work as a nurse in a fitness center or a CrossFit gym, become a nurse for a sports team, or provide first aid at events. Marathons and other public sporting events are always desperate for skilled volunteers.
Alternatively, you could work as a nurse in cardiac rehab. Part of this job involves teaching patients how to correctly exercise and eat right. You'll gain experience tracking a patient's progress and eventual recovery. And it is related experience that can lead to a paying position with athletic centers or sports teams. Sports medicine is also a good transition for nurses who want to get away from patients who have serious illnesses but want to continue helping people. Furthermore, there is a fair chance you'll prevent many of your clients from developing cardiovascular disease in the future.
Decide Where You Want to Work Long Term
Sports medicine nurses have a variety of job opportunities. They may work in fitness centers giving medical advice that's more advanced than what general fitness trainers can provide. You could assess injuries or give recommendations on lifestyle as well as exercise. This pays less than some of the other employment opportunities on our list, but you can work part time, weekends or whatever fits your schedule.
Some of the potential employers for sports medicine nurses include:
Sports teams
Athletic facilities
Fitness Facilities
Schools
HMOs
Orthopedic offices
Physical rehabilitation facilities
A self-employed fitness consultant
You could work for a company wellness program or health maintenance organization; the goal in both is to maintain health and minimize medical bills. You're working to prevent illness and disability, and you may be able to choose which corporate wellness center you want to work at. You may even end up managing a corporate wellness program.
Sports teams and athletic sports programs regularly hire sports medicine nurses. Note that this job will require you to travel with the team. On the other hand, you have the opportunity to meet future or current athletes and attend events. And you may be able to support a team part time or seasonally in addition to another full-time job.
Physical rehabilitation facilities and orthopedics offices also hire nurses with experience and credentials in sports medicine. Several years of experience in this area may be enough to offset the lack of an advanced degree in nursing for many employers. A side benefit of these jobs is that there's no need to travel.
Once you have experience and relevant certifications, you could also become an entrepreneur, providing customized health and wellness advice. This may be easier if you're already working part or full time in fitness centers, and it is a natural fit if you want to become a registered athletic trainer. These jobs allow you to know your hours and your clients.
Benefits of Working as a Sports Medicine Nurse
One of the great things about working as a sports medicine nurse is that you can work on preventative care instead of reactive care. Tony Omlor, CCRN, found that his years working with critically ill patients was a good investment. But he said that he was looking for ways to help people prevent serious illnesses in the first place.
"Darn it" He said, "There has to be something I can do to stop patients from getting to this point, he added.
Another great thing about sports medicine is that you actually get to combine your passion for sports and fitness with your nursing expertise.
"People have more respect when the person who's administering care is also active. They'll be much more inclined to listen to your advice." said Omlor.
Being able to make a real difference in people's lives, condition, and performance is one of the most fulfilling parts of being a sports medicine nurse.
Sports medicine is a good choice for nurses who love fitness or sports. It is a great option for those who want to treat injured athletes or restore everyone to their peak physical condition. And the profession opens up far more career paths than most realize.