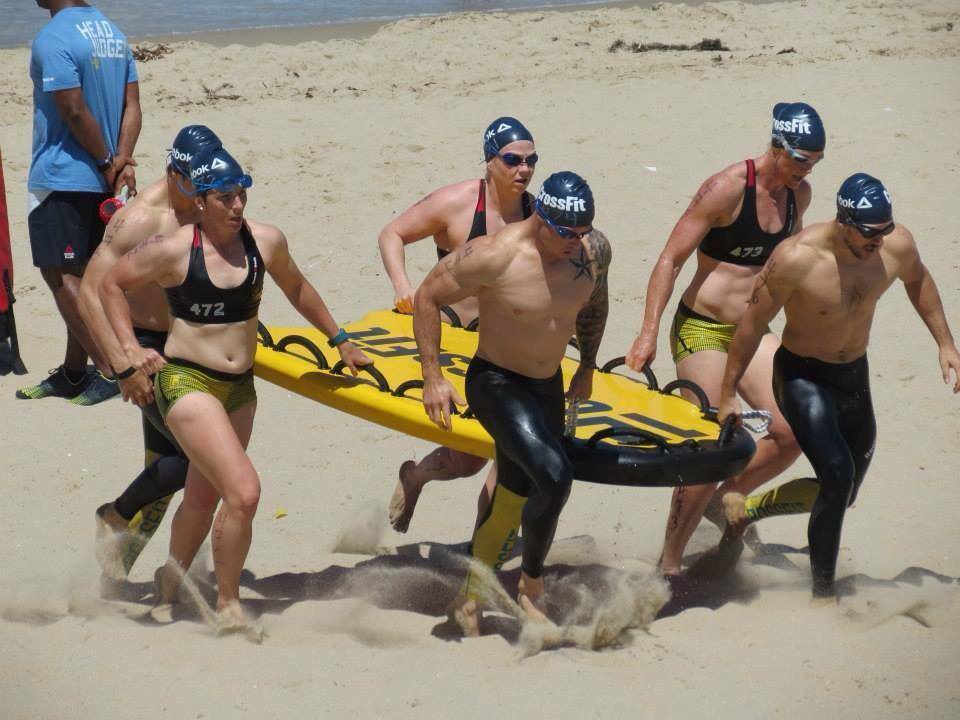 Hailing from CrossFit Townsville in tropical northern Australia, Tropic Thunder don't attend too many competitions due to their relative isolation. Their affiliate is more than 2,000 kilometres away from Sydney, and even further way from Wollongong, where the Australia Regional's have been held for the past three years.
But their remote location hasn't stopped them from securing their third ticket to the CrossFit Games in 2014.
"When our team does get to a competition they're really keen to rip and tear and get after it as hard as they can because we don't get to do much competing," explained affiliate owner and head coach, Daniel Strickland.
Team member, Alahna Marshall confirmed, "When we do get the chance to attack them (competitions), we do appreciate it and we don't take it for granted. [We] make the most of it while we're there and give it a red hot crack 'cos we know we're probably not going to get another shot for a while to come."
And rip and tear they did.
Together with CrossFit Active and CrossFit Athletic, the trio of teams all but locked down podium places on Day 2 of the 2014 Australia Regional. At the end of the weekend, Tropic Thunder finished in third place just three points behind second placed CrossFit Active and almost 30 points ahead of the fourth place finishers Southern CrossFit-Green.
After competing at the Games in 2010 and 2012, the Tropic Thunder team failed to qualify for the 2013 Reebok CrossFit Games, finishing the Australia Regional in 8th place.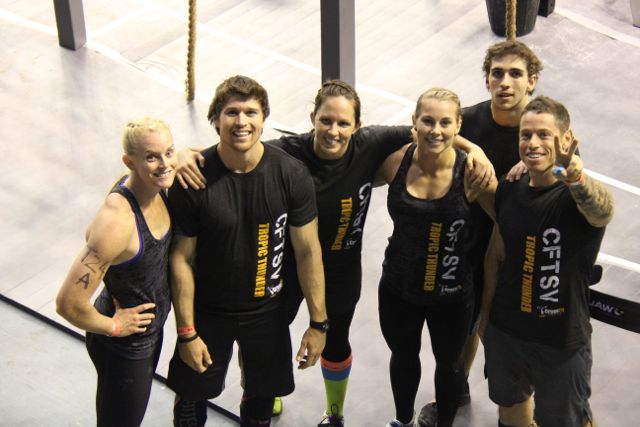 Strickland credits the improvement to gradual changes and growing experience at the affiliate.
"I do all our boxes programming and I just think getting better at programming and we've sort of developed, over time, a competitor culture that a lot of boxes already have. We're just lucky," Strickland said. "We've got some good athletes that like training and we've got a good community."
"We don't have that real mongrel culture of wanting to be a competitor. We've got people who want to do it but we're just starting to nurture that now so that was sort of on the increase a little bit… from a group of six training together we've sort of turned that into a group of 10 or 12[…]. We're just increasing our depth and that makes our better athletes work a bit harder … the level of competition just rises a little bit as that happens."
Although the Regional programming didn't play to Tropic Thunder's strengths, Strickland says that entering the Regional in second place following the Open boosted their confidence.
"It's not that they're not good at those things but they're definitely not their strengths so you know strict handstand push-ups stuff like that they just worked very hard. Once we knew what the movements were we worked very hard on nailing down exactly when to rest and when to work and so I guess we prepared really well and that made a big difference."
For Marshall, who finished the Open in an impressive 17th place as an individual, the decision to go team paid off.
"I was very fortunate that I went team this year because I would have struggled substantially with the strong gymnastics focus this year whereas we had the members in the team who that's quite a strength for," she said. "I couldn't do a handstand walk till we found out that there were handstand walks and I started practicing."
"I found [the Regional] very skill and gymnastics focused. I don't think that's a bad thing. I guess it highlights for athletes like myself that aren't quite up there with the best , trailing a bit behind… it highlights those areas you've got to work on if that's where you want to be.[…] I think they really exposed the all-round athletes of the sport."
The youngest member of Tropic Thunder, 20 year-old Jordan Piggott, says although the programming played to his personal strengths he was even more excited about the increase in volume for teams at the 2014 Regional.
"I remember last year you felt like you missed out on the Regionals experience compared to the individuals," he said. "There was a couple of events where only two people competed [last year] whereas at the end of this Regional you really felt you'd contributed to the team's success' cos you were pretty much in every single workout. You felt fulfilled at the end of the Regional, that's what I liked best about it."
Looking toward the Games, Piggott is excited about the chance to see some of the biggest names in the sport compete live.
"I'm most looking forward to meeting most of the CrossFit people. Seeing Rich Froning, seeing Dan Bailey, Khalipa…" Piggott said. "Seeing everyone I've watched since starting CrossFit… that's probably what I'm most excited about."
Marshall elaborates.
"Like everybody else attending the Games, we've made a lot of sacrifices. You sacrifice time with your family, with your partner, you sacrifice nights out with mates and things like that to be at training sessions […] to put all that practice into action finally and to see the end result of what we've been working towards for so long," Marshall said. "To do that at the most elite level – in field where we get to see the best of the best is really exciting for us."
"It's great to finally put everything we've worked for into action after 12 months and also great to do it on such a [prestigious] field…to be out there among the best of the best of them coming from little Townsville in Australia."