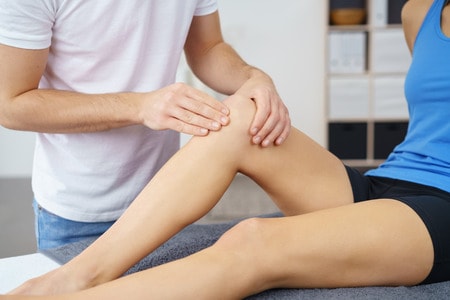 There are many places in the United States to travel for outdoor holistic therapies. This blog will go over some of the best with information on how they can benefit your health. If you are looking to get away from it all, these destinations offer some of the most beautiful natural experiences that you can find while also being therapeutic. Read on below to learn more!
What are outdoor and holistic therapies?
Holistic therapies focus on healing the body and mind through natural means such as exposure to nature, exercise, nutrition, and relaxation. Outdoor therapies specifically refer to treatments that are administered outdoors in a natural environment. This can include activities like hiking, camping, cycling, swimming, and more.
The benefits of these therapies
There are many reasons why outdoor holistic therapies are so beneficial. They encourage physical activity, which is good for both your body and mind. They also provide many mental health benefits because they allow people to be around nature. Nature has been proven as an effective form of therapy for those suffering from stress, anxiety, substance abuse, or other mental illnesses and can be helpful for improving moods and reducing negative thoughts. Additionally, being in nature has been shown to improve cognitive function and creativity.
The best places to travel for these therapies in the United States
There are many places in the U.S. that offer great holistic and outdoor therapies. The best states to travel for these types of therapies are:
California
One of the great things about California is that there are many different types of outdoor and holistic therapies to choose from. This includes hiking, yoga, bicycling, surfing, and more. There is no shortage of beautiful natural scenery in California as well which makes it a great place for health-conscious individuals who want to relax and rejuvenate through nature's gifts.
Washington
Washington also has a great mix of outdoor and holistic therapies. The state is known for its beautiful national parks, which are perfect settings to enjoy the natural environment. Washington also has many trails that allow people to hike up mountains or through the woods while taking in impressive views all around them.
Oregon
Another one of America's most naturally diverse states is Oregon. With its mix of mountains, forests, rivers, and coastline, Oregon offers many opportunities for outdoor therapies. There are also plenty of yoga studios and cycling trails in the state if that is more your thing.
Colorado
Colorado's brilliant mountains and forests make it a great place for those who love outdoor therapies. Hiking, biking, and camping are all popular activities here, as well as skiing and snowboarding in the winter months. Colorado is also home to some of the best spas in the country so you can combine holistic treatments with your outdoor adventures.
Florida
Thanks to its positioning on the Atlantic Ocean, treatment centers in Florida offer plenty of marine-based therapies. This includes swimming, kayaking, sailing, and more. There are also many state parks in Florida that offer hiking, camping, and nature trails for those who want to explore the area on foot. Thanks to the state's sunny and warm weather, Florida is a great place to travel for outdoor and holistic therapies all year.
How to find the right kind of therapy for you
There are many different kinds of holistic therapies out there. Each one targets a specific part of the body and mind, such as yoga for flexibility or massage therapy to reduce stress. Deciding which therapies you want to try can be hard so it's important that you do your research beforehand in order to find what works best for you. If possible, consult with a medical professional before trying out any new therapies to make sure they are safe for you.
When looking for a place to travel for outdoor and holistic therapies, it's important to consider all of your options as well as what type of landscape and therapy will suit you. Not every state will have the perfect mix of activities and treatments. But with a little bit of research, you're sure to find what you're looking for.
For more information on finding treatment centers that offer outdoor and holistic therapies, check out an online directory here: https://www.rehab.com/
If you are looking to heal your mind, body, and soul without taking a traditional treatment route, alternative therapies are a great fit for you. They focus on restoring the whole person, which is why they have become so popular in recent years. There are many different types of holistic therapies to choose from across many different landscapes, but some of the most popular include yoga, massage therapy, acupuncture, and outdoor activities such as hiking and equine therapy. the most important thing, however, is that you find a treatment program that suits your needs!