We take a moment to review the Sceptre – a self-mobilization stick by Evolutio. In the above video, John gives his review of the Scpetre and talks about the good and bad features of the product.
Item: The Sceptre
Price: $50 AUD
Manufacturer: Evolutio
Purchase: www.Evolutio.com.au
For those who haven't heard of the Sceptre before, it is essentially a 150cm stick with topped off with a unique small mobilization ball. The Sceptre is designed by an Australian company called Evolutio with the purpose of relieving muscle tightness and soreness in a number of key areas of the body.
By using your own body weight and achoring the stick into the ground, or against a wall, the Sceptre alows you to target many muscle groups including your pectorals, rotator cuffs, scalenes, 1st and 2nd rib, psoas and the deep gluteals, ensuring none of them lay dormant and untouched.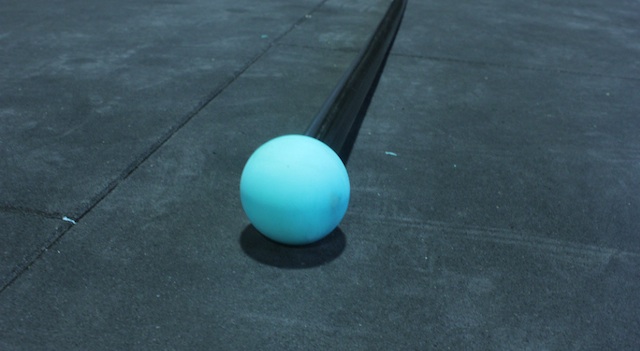 While the Sceptre can be a bit confusing when you first get your hands on it, each order comes with a free handbook detailing a number of ways to use the self-mobilization tool to target eight different muscle groups and areas of the body.
I've been using the Sceptre regularly for the past year and have had had great success in relieving tension and tightness in my hip flexors, psoas muscles and ribs. While it may look a little strange when you first set your eyes on it, there is no doubt it is an effective self-mobilization tool and one that I continue to use at home, before and after workuts.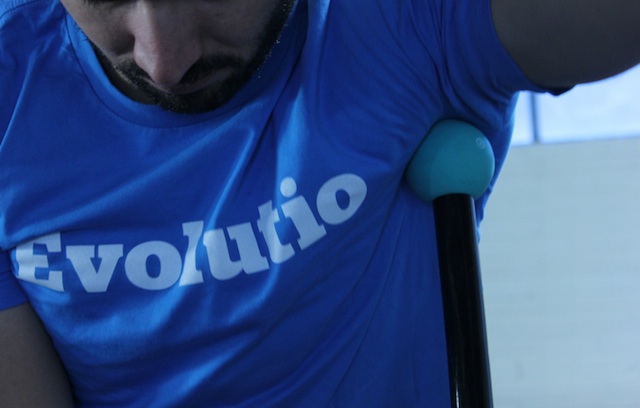 Check out the video review (embedded above) to find out what else I think about the Sceptre, and whether I think it is worth buying or not.
Have you ever used the Sceptre? Or any other of Evolutio's products? If so, let us know our thoughts about them in the comment section below.