This week we take a moment to review the Opedix CORE-Tec Compression Shorts.
Item: Opedix CORE-Tec Compression Shorts
Price: $165.00 
Manufacturer: Opedix
Purchase: www.Opedix.com
The benefits of compression apparel have been well documented in recent years. Dozens of studies have found that tighter clothing can often improve blood circulation, reduce lactic acid and aid in the recovery of muscles. But it was only a short time ago I found out about the impact kinetic functioning can have on our bodies.
Last year I was introduced to a pair of Opedix CORE-Tec Compression Shorts. Unlike most other compression shorts on the market, these particular tights are designed to enhance our natural function by properly aligning our kinetic chain. Opedix claims the shorts can enhance hip and knee joint function by improving the kinetic chain in the body.
So what is kinetic health and how can a pair of compression shorts improve it? In basic terms, kinetic health apparel, like Opedix CORE-Tec Compression Shorts, are designed to promote good joint function and improve mobility in the body by providing a form fitting, tensioning, base layer. Here is Opedix's explanation:
Being the skeptic I am, I immediately starting comparing these shorts to Power Balance bands, and questioned just how effective they were in improving body function. Can they really improve body function based on the body's kinetic chain? Or just like the Power Balance bands, was it just another misleading gimmick to lure in more sales?
Intrigued, I decided to give the shorts a thorough review to find out for myself.
Over the past year I wore the Opedix CORE-Tec Compression Shorts regularly during functional fitness workouts, triathlon training, and the occasional pilates/yoga session. Here's what I thought of them:
The Good
Comfortable: While I might have been a bit skeptical of how effective the shorts were, I was immediately sold on the comfort of them. The material has a smooth feel, they are easy to put on, and they are fine to wear in all the workouts I used them in. The Opedix site also has a 'fit calculator' to ensure the shorts you buy have a tight fit and are not baggy or saggy. The Opedix CORE-Tec Compression Shorts are also made from anti-odor material which means they generally smell fine, even after a few wears.
Good material: The materials used to make the Opedix CORE-Tec Compression Shorts are of high quality and come with a number of features. In addition to the anti-odour technology used, the fabric also comes with a 'quick-dry' moisture wicking system to help pull sweat away from the skin's surface, and a 'four-way stretch' to promote muscular blood flow. The shorts are also double stitched and in my one year of using them, I am yet to notice any tears, fades or damage.
Effective: When I say effective, it doesn't mean I experienced mind blowing results while wearing these compression shorts. I did, however, find them to be supportive during squatting and other workouts which involve olympic lifting. I was recovering from a bad back injury when I started wearing these shorts, and I felt a little more confident squatting with them on. It may have just been a placebo affect, but I did feel a little 'safer' doing a number of exercises wearing the shorts while coming back from injury.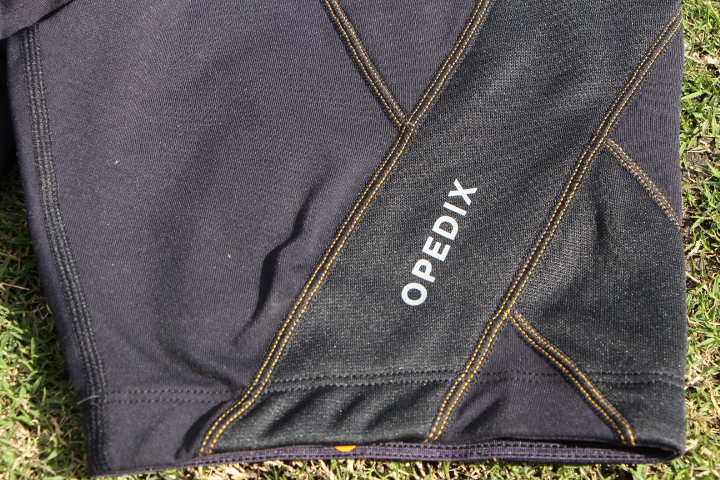 Backed by research: A study was conducted in 2013 testing whether core stability would improve through pelvis support. Participants in the study wore the Opedix CORE-Tec Compression Shorts, and the results showed core stability improved by 21% for those who wore them.
Non restrictive: Overall, I found these shorts to be effective without being restrictive. While the shorts did make exercises like squatting a fraction 'stiffer', I was still able to perform all exercises without any great restriction.
Water friendly: These compression shorts are fine to use in the water, and the quick dry material means they won't stay wet for too long. A few times after a workout I would go for a light swim wearing the shorts and they were fine to use in the water. I also used them a few times while kayaking and certainly found them to be more comfortable than other shorts i've worn, especially when you're sitting down for long periods.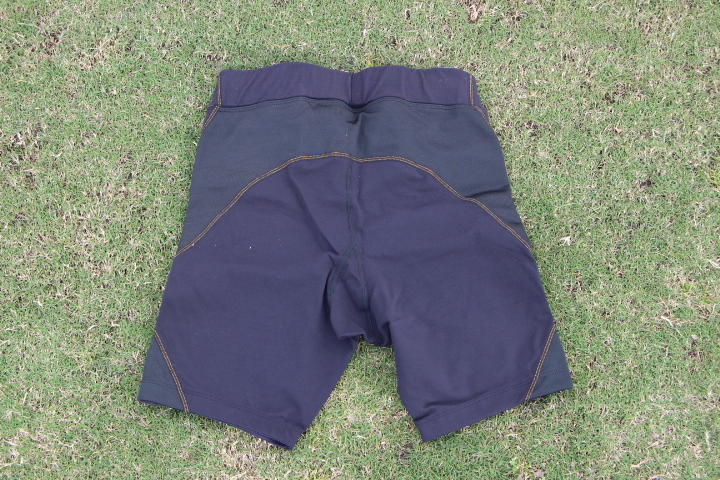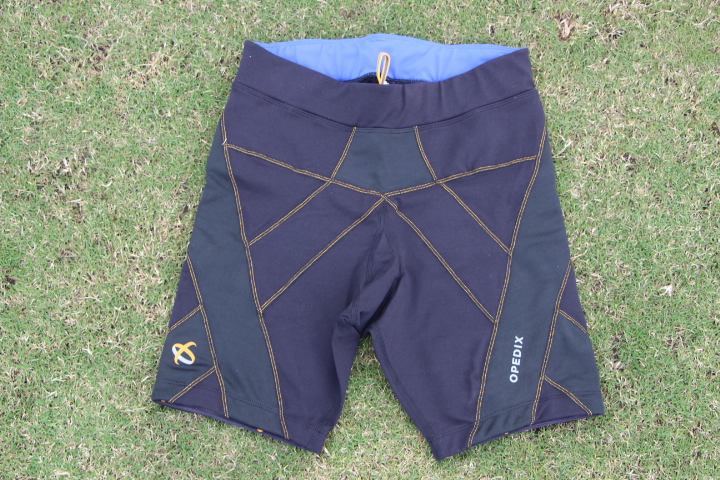 The Bad
Price: Selling for $165, the Opedix CORE-Tec Compression Shorts are some of the most, if not the most, expensive shorts i've ever worn. If you are on a budget, there are many cheaper compression shorts available, however, none of them claim to improve kinetic health like these.
Did they work?: It's hard to say how effective the Opedix CORE-Tec Compression Shorts were. I mean, yeah, I did enjoy wearing them, and I did feel a little more confident doing squatting exercises with them on as I recovered from a back injury. But were they really effective in improving my kinetic health? And did they really help me overcome my back injury faster? My back is a lot better now than it was a year ago, and a lot of niggling injuries I did have then have also disappeared. But I wouldn't say wearing these compression shorts was the reason behind that.
Bad in summer: While theses shorts were great to wear in winter, and provided me with some extra warmth during the cold days, they are actually a little exhausting to wear during summer. I wore them a few times during some hot, outdoor workouts and at times I just wanted to take them off as my legs were too hot. I'm used to lightweight shorts, and I often struggle working out in the heat, so wearing a thick pair of compression shorts in summer can often be exhausting for me.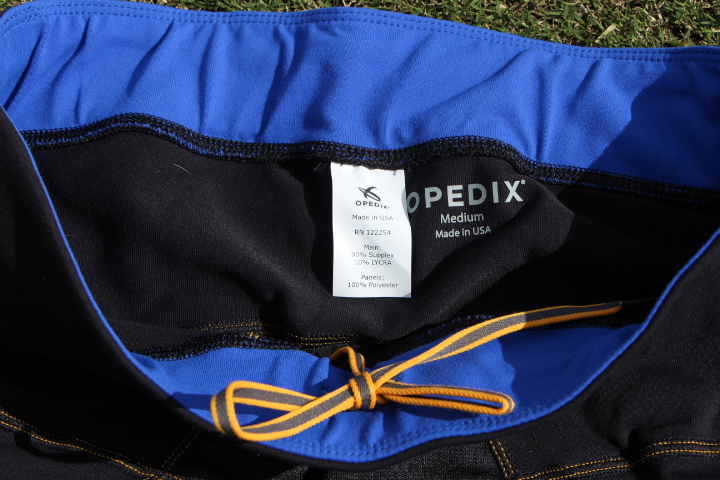 Conclusion
In summary, the Opedix CORE-Tec Compression Shorts are a nice product. They are comfortable, provide a solid amount of support and compression, and don't restrict you too much during workouts. In addition they are sturdy, made from quality material and help to improve the body's overall functioning.
However, for me, the price is the sticking point. For $165 I find it hard to justify paying so much money for a pair of compression shorts. I know that unlike other, cheaper versions on the market, the Opedix CORE-Tec Compression Shorts are designed to improve kinetic health by supporting the core through a form-fitting tensioning system. But i'm not sure how much my kinetic health improved while wearing them.
Yes – my lower back is a lot better now than it was a year ago, but how much of that recovery can I put down to the Opedix CORE-Tec Compression Shorts? The bottom line is, it's too hard to say.
Now that I own a pair of Opedix CORE-Tec Compression Shorts, i'll continue to wear them while working out as they are a quality pair of compression shorts. However, if i were to lose them, or damage them, I would probably replace them with a cheaper pair.