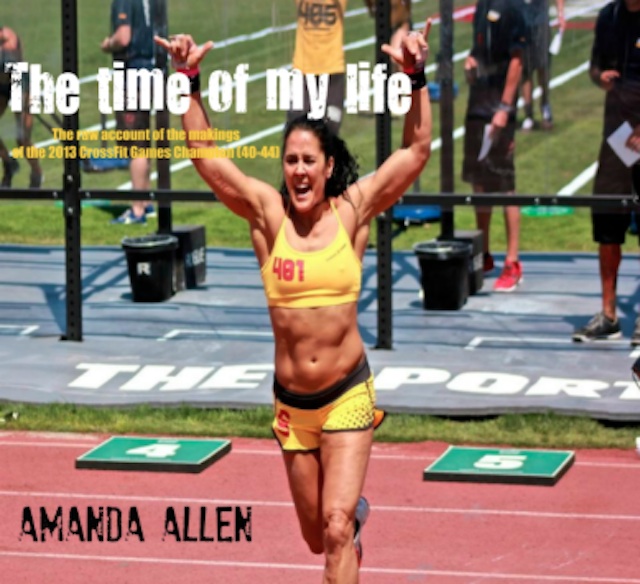 This week we take a moment to review the autobiography by two-time CrossFit Masters champion Amanda Allen, titled "CrossFit: The Time of My Life".
Item: CrossFit: The Time of My Life
Price: $39.95 
Publisher: Self Published
Author: Amanda Allen
Purchase: www.AmandaAllen.com.au
It isn't often that you can gain a truly honest insight into an extraordinary person.
Sure, some people might open up about their fears or their goals, but few will go into any great detail about the nitty gritty.
In her autobiography 'CrossFit: The Time of My Life', Amanda Allen explores every aspect of her life before CrossFit, including her battle with depression, alcohol and food abuse, and her life since.
She has no hesitation sharing what has made her such an outstanding athlete even when it might be uncomfortable. Despite the fact that approximately half the population is made up of women who deal with the ups and downs of the menstrual cycle, it's a topic not often discussed. Allen, however, goes into great depth on how it has effected every aspect of her life before she learnt how to combat those affects – her moods, her athletic performance, everything.
By the end of the book you feel like you truly know her. And that is no small feat. Amanda Allen is at once both inspirational and terrifying, and for exactly the same reason.
Allen is 100 per cent dedicated to her pursuit of CrossFit excellence and her life has become specifically designed around allowing her optimal training for the best possible results. There are very few people that can boast this level of commitment and it can be confronting to see how much that level of commitment, and dedication, can change a persons life.
It is very easy to sit at home and make excuses for why you aren't the very best in your field, or why you aren't an athlete of a similar calibre, but as we find out in her autobiography, Allen allows no excuses.
While she may admit it took her the better part of 40 years to find her true passion and the perfect lifestyle for her (mostly paleo and the most intense training regime imaginable – she almost rivals 'three-a-day' Froning), now that she has it she allows nothing and no one to affect it.
It's admirable.
One of the true delights of 'CrossFit: The Time of My Life' is Allen's laid back, almost conversational, writing style. While not entirely conventional, it's almost like engaging with her on social media with text speak like 'lol' and 'wtf' scattered throughout the chapters.
Allen has a unique and passionate voice in person and that same enthusiasm is evident in every word on the page.
The only, and I mean literally the only, thing that I didn't enjoy in her autobiography was a few too many spelling and grammatical errors, but that is something easily fixed.
'CrossFit: The Time of My Life' is without a doubt one of the most inspiring and enjoyable autobiographies I have read.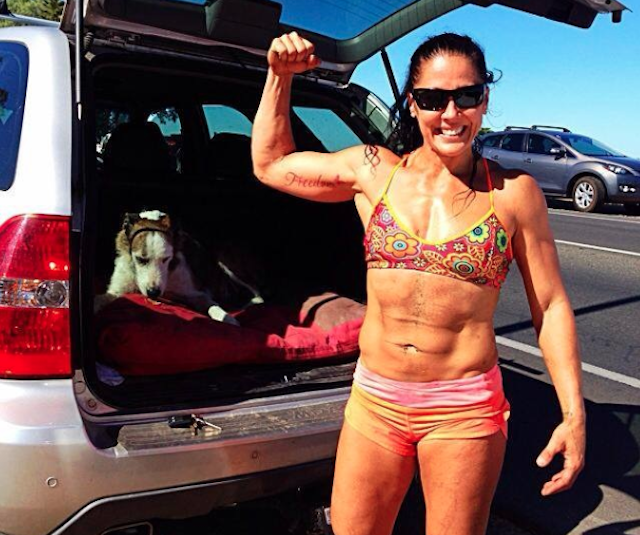 The Good
Voice: Allen's voice is clear from page one. So much so that it's almost like an audiobook playing inside your head.
Honesty: Every topic imaginable that could possibly affect her athletic performance is covered with brutal honesty. Allen is unafraid of discussing her darkest times and should be applauded for her openness.
Inspirational: Allen is one of the most inspiring CrossFit athletes. Her indomitable will and dedication make her someone to admire and 'CrossFit: The Time of My Life' is full of motivation and inspiration.
The Bad
No hard copy: Unfortunately the book is only available as a PDF, which is a let down for old school book enthusiasts.
Spelling and Grammar: While spelling and grammar errors are something that can be fixed, there were just a few too many.
Price: Compared to some of the other autobiographies on the market, Amanda Allen's 'CrossFit: The Time of My Life' is one of the more expensive ones. While it is easily worth the $39.95 price tag, it is a bit more than the $15 price tag for Rich Froning's autobiography, "First: What it Takes to Win", and it's not a hard copy.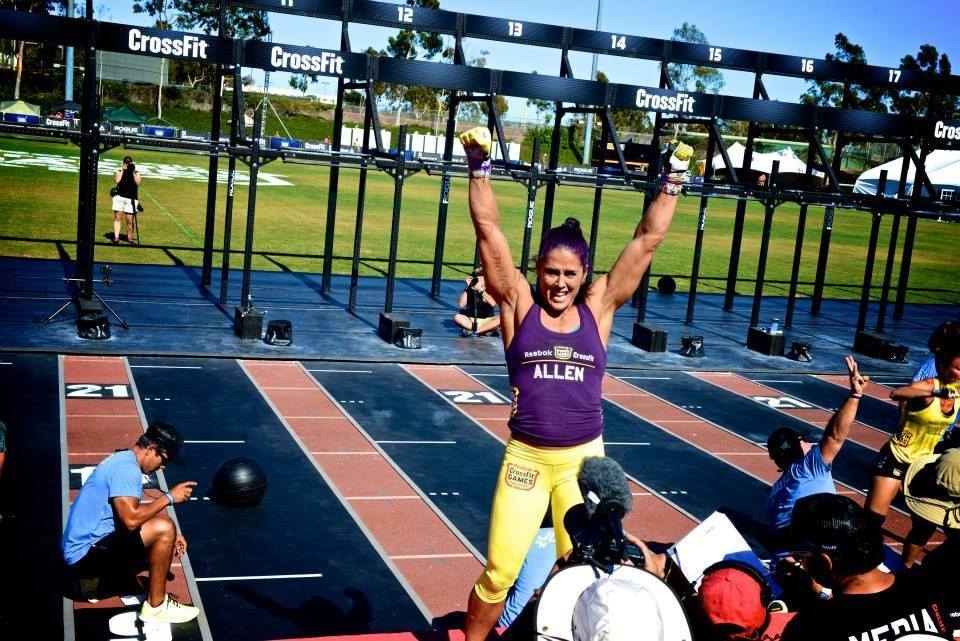 Conclusion
I was an Amanda Allen fan before reading this book, but having read her story and what it has taken for her to become one of the best CrossFit athletes in the world, I almost desperately want her to succeed in her goal of returning to the stadium floor at the Home Depot Centre as an individual competitor at the CrossFit Games.
Her story is inspiring, brutal, honest and a must read for any fitness enthusiast.