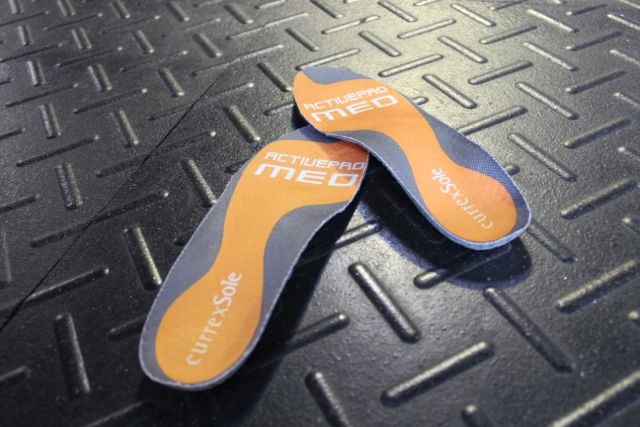 This week we take a moment to review a pair of currexSole ActivePro Insoles.
Item: currexSole ActivePro Insoles
Price: $49.95 USD
Manufacturer: currexSole
Purchase: www.currexSole.com
When I first started functional fitness training I was obsessed with wearing the big, chunky sneakers you generally see at globo gyms and (pre-the Nike Free range) on running tracks around the world. I was certain I desperately needed all the support I could get from a shoe. But, not long after my first class at a CrossFit gym, I decided to find out what all the fuss was about with the Reebok CrossFit Nano.
Now, I know it's not every CrossFit devotee's favourite shoe, but it is mine. I love the amount of space they offer through the front of the foot while still providing enough stability through the heel that they feel great for lifting.
So, naturally, they were the shoes I decided to try out the currexSole inner sole in and I was curious to see how I'd find the extra support.
For those who aren't familiar with currexSole Insoles, they are basically a lightweight inner sole that slide into your shoes. They are designed to provide added structure and support for athletes during training. According to their website the ActivePro innersole is:
"A real all-rounder. No matter whether you're playing tennis, soccer, basketball or working out at the gym: Now you can raise your personal bar! ACTIVEPRO gives you maximum support and unparalleled stability which will inspire you to a new personal best. Wear them once − and you'll never want to be without them. The same goes for wearing them casually in your sneakers: ACTIVEPRO makes a big difference here, too."
currexSole offers three basic profiles: High, Med or Low. I went to the currexSole website and went through the simple steps to find the right amount of support for me.
I wet my foot, walked on some newspaper and looked at the print. My arches have done a pretty good job of staying where they are meant to, so I got the Med Profile ActivePro as recommended as it's an all-round sole for ball sport, field sport, racket and gym.
Here's what I though of the curresSole ActivePro Insoles after a few months of training with them: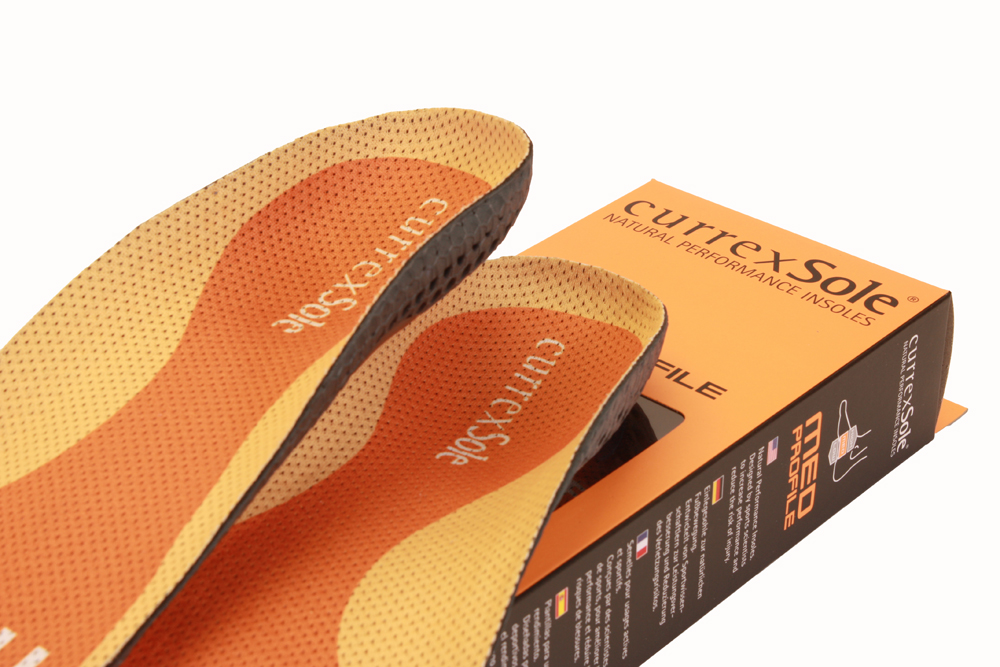 The Good
Accurate Sizing: One of the hardest parts of shopping online for clothes or items that require a snug fit, is that sizes can vary from brand to brand and often it's not so easy to get a fit that's right for you. With the currexSole website there was a simple, easy to understand system to find the 'right' inner sole. Unlike other foot products I have bought online, the currexSole inner soles were a perfect fit when they arrived.
Good Packaging: The packaging for the currexSole ActivePro Insoles is not only bright but also sturdy, providing solid protection. After an international flight from the USA to Australia, the innersoles arrived on my doorstep in mint condition, with no signs of any damage.
Easy-to-Follow Instructions: The packaging also provided clear instructions on how to trim the inner sole to your shoe size, which included lines to cut along on the sole itself. It also came with a good description of some of the main features of the inner soles and how to use them. In addition, the currexSole website also has a page dedicated to finding the right sole for you, which I found handy while ordering.
Feel and Fit: The moment I put my shoe on after inserting the currexSole ActivePro Insoles, I could feel the extra support in the arch of my foot. There was a clear 'before and after' difference when inserting the sole. The good news is that unlike some other insoles I have tried, these stayed put inside my shoe and didn't slip, move, or bunch up while I was wearing them. In short, the inner soles had a snug fit and felt like they were part of the shoe.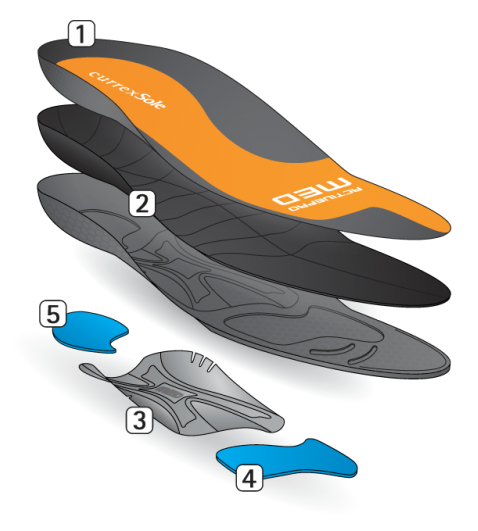 The Bad
Muscle Cramps: As I've stated, I tested the currexSole ActivePro Insoles with my Reebok CrossFit Nano's. But after using them for a short period, I started to question wheter they were the right shoes for the innser soles. On one particular day of training I completed a warm-up, a brief strength session and then did Double Grace for the workout, and started to experience muscle cramping in my feet. At the end of the session I removed the inner soles to allow the cramps to ease off and my feet soon went back to normal. The good news is, I haven't experienced any more muscle cramps since and it appears it was only a 'first wear' issue.
Incorrect Fit: While I thought the online sizing chart for the currexSole's was spot on, I did have a slight issue with the trimming of the inner soles. When the soles arrive, there are clear instructions on how to cut them to an even finer size so they fit tightly inside your shoes. I thought the instructions were great, and very easy to follow. However, after following the instructions correctly and cutting along the 'trim lines', the sole remained too large for my size 8 shoe. At first I thought I may have gotten the wrong size inner soles but the box clearly states they are for a women's size 8-9.5. It's only a slight issue, however, as I was able to trim them a bit further to get a snug fit.
Conclusion
After testing the currexSole ActivePro Insoles for the past few months, it's fair to say I had mixed results.
While I did experience some muscle cramping on the initial day I tried them, I didn't encounter any real issue after that and it seems that maybe I just needed a short period to get accustomed to the inner sole.
In terms of my shoe choice, I had some discomfort wearing the innersoles with my Reebok CrossFit Nano's, but that seemed to reduce the longer I wore them. I also tested them with a pair of  Inov-8's which seemed to be a slightly better choice of shoe for me with this perticular inner sole.
From a buyers perspective, the currexSole website is great to purchase from, and I had no issues with postage or sizing (apart from the issue I had trimming them down). The soles came in a sturdy package, in mint condition, and the easy-to-follow instructions made it simple for me to start using them straight away.
The bottom line, however, is would I pay $49.95 for a pair of the currexSole ActivePro's? Personally, I wouldn't be rushing out to buy them, but that's not to say they wouldn't be benficial to others.