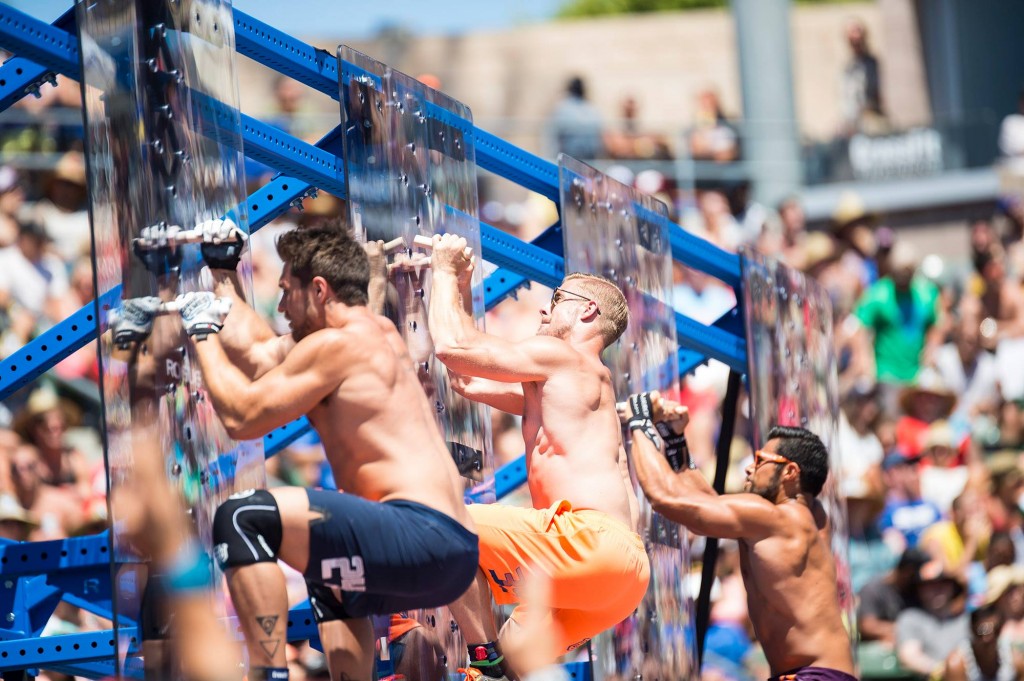 CrossFit is conquering the country one state at a time, and some well-known figures are joining in on the fun of America's most talked-about workout.
Whether you've tried CrossFit before or not, one thing is sure: it is not easy.
CrossFit workouts are highly demanding, with little time between sets for rest – it's designed to make you sweat and earn every pound lost.
CrossFit and Professional Athletes
Professional athletes are getting on board with this sport to keep in shape and stay ahead of the competition. 
CrossFit is only part of the plan. Professional athletes not only train hard, but they also stay hydrated and take the right vitamins to maintain their health and stamina.
Christie Pearce Rampone
Pearce Rampone captained the United States Women's national soccer team, and was also a Crossfitter.
Pearce Rampone, one of the most iconic players in international soccer history, is now a FOX Sports broadcast commentator for the United States women's national team. The New Jersey native celebrates induction into the National Soccer Hall of Fame, first on the ballot.
Pearce Rampone, a mother of two daughters, competed in five FIFA World Cups and four Olympic Games. The two-time FIFA World Cup winner and three-time Olympic gold medalist earned 311 caps for the United States women's national team, the second-most by any player in the sport's history (men or women).
Captain America, as she was affectionately known, ended up captaining the United States women's national team a record 113 times.
To stay in top shape and win tournaments and high-pressure matches for the USA, she exercised daily CrossFit methods, on top of Kettlebell routines and running.
Marco Belinelli
Marco Belinelli is an Italian basketball player who currently plays for Virtus Bologna in the Lega Basket Serie A. (LBA). The Golden State Warriors selected him 18th overall in the 2007 NBA draught. He became the first Italian player to win the NBA championship with the San Antonio Spurs in 2014.
During the 2014 NBA All-Star Weekend, he won the Three-Point Contest. With him, the Italian national basketball team competed in the FIBA EuroBasket in 2007, 2011, 2013, 2015 and 2017, and in the FIBA World Championship in 2006 and 2019.
Belinelli uses CrossFit training to improve his off-season body and gain an advantage over his teammates.
CrossFit isn't for the faint of heart; some quite strenuous workouts may do a lot of damage to your body if you don't use the perfect form.
Greg Jennings
You probably wouldn't have bet that this NFL athlete now incorporates CrossFit into his training regime. For those who don't know, Jennings is a former National Football League (NFL) wide receiver who spent ten seasons in the league. 
After the second round of the 2006 NFL, the Green Bay Packers out of Western Michigan University took him in to play on their team. Jennings and the Green Bay Packers went on to win Super Bowl XLV over the Pittsburgh Steelers.
Jennings also played for the Miami Dolphins and the Minnesota Vikings. He presently works as an NFL commentator for Fox Sports, calling regional games alongside Chris Myers.
Jennings was dubbed the 'Crossfit Receiver' because of his rigorous workout routines, which improved his speed, agility and general conditioning.
The number 85 stayed at a superior level to most throughout his career, and he still believes that CrossFit helped him maintain his high levels of fitness.
Robert Oberst
Robert Oberst is a professional strongman from the United States who received his 'Pro Card' at the 2012 Europa Amateur Strongman Competition in Dallas. He competes in the World's Strongest Man competition every year, and was a finalist in the 2013 and 2018 contests.
Oberst appreciates incorporating Crossfit into his daily training routine to keep his skills well-rounded and fine-tuned.
He also believes that exercising is all about being fit and healthy, no matter what form of physical activity you love. 
Charles Barkley
Barkley is a famous former professional basketball player who now works as an NBA analyst. Barkley was an 11-time NBA All-Star, 11-time All-NBA Team member, and the 1993 NBA Most Valuable Player (MVP). He was also known as "Sir Charles," "Chuck," and "the Round Mound of Rebound". During the NBA's 50th anniversary celebrations, people voted Jennings one of the 50 Greatest Players of All Time.
Charles Barkley embarked on an intensive fitness binge to lose a significant amount of weight, and he ended up choosing CrossFit to help him slim down. 
He lost nearly 40 pounds as a result of exercising CrossFit, and was quite pleased with the results.
Whether or not Crossfit is the reason these athletes all succeeded in their fields is up to them, really, but it certainly gave them the edge that they needed. CrossFit is guaranteed to keep your fitness on an impressive level, but don't think you'll turn into a 7ft basketball player or the world's strongest man after one day.