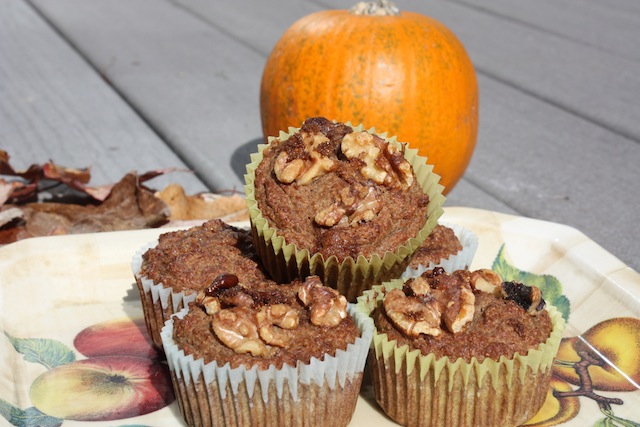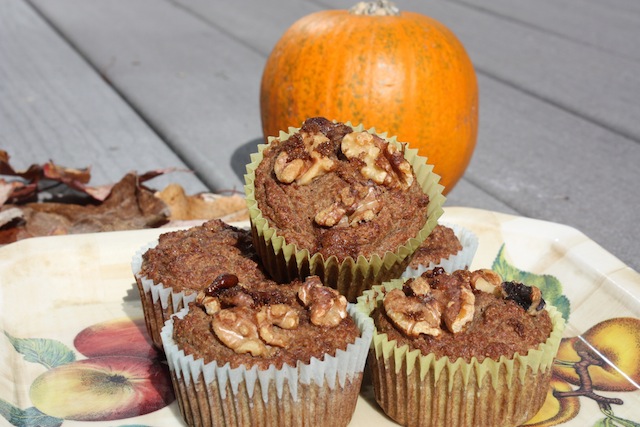 Maple Pumpkin Muffins
This week The Rx Review is going to give you a recipe to bake some organic, paleo and highly nutritional maple pumpkin muffins.
This recipe is certainly for anyone who craves sweet treats, that are also hearty and healthy. It's also ideal for anyone who loves pumpkins, or even squash foods. Since pumpkin and squash are in the same family (they are both Curcubita and gourds) you could even substitute the pumpkin for squash if you want to try something a little more exotic. However, we think the pumpkin offers a more hearty and appetising final product!
Rather than bake a typical chocolate muffin which is high in refined sugar, carbohydrates and cholesterol, why not try making some maple pumpkin muffins instead?
Our recipe is very easy to follow and will ensure you have some healthy, hearty and filling muffins to show for at the end of your bake.
They go great with a coffee at the beginning or day, or even after dinner. And you also don't have to feel too guilty having them before bed as they are quite low in sugars and carbohydrates. So, in order to make the delicious muffins – all you'll need is a convection oven and essential ingredients, that's it. Amazing right?
Ingredients
1 cup coconut flour
½ cup maple syrup
1 tsp nutmeg
¾ tsp allspice
1 tsp ginger
1 tsp baking powder
12 eggs
1 tbsp + 1 tsp vanilla extract
One and a half cups of organic pumpkin puree (or freshly cooked pumpkin puree)
1 cup organic palm shortening, melted
1 tbsp cinnamon
Steps
1. Preheat the oven to 400 degrees Fahrenheit.
2. Using a hand mixer or wire whisk, combine the pumpkin puree, maple syrup, vanilla, eggs, melted palm shortening and mix until blended and frothy.
3. In a separate bowl, mix the coconut flour, spices, & baking powder in a large bowl, breaking up any clumps.
4. Slowly add dry mixture to wet mixture until thoroughly combined.
5. Line muffin pan with paper or grease generously. Be sure to only fill to ¾ capacity.
6. Bake for 20 minutes or until a toothpick comes out clean.
These maple pumpkin muffins usually take around 10 minutes of prep time and half an hour to cook. The above recipe usually serves around 10 muffins.
You can also add several amino acids, or specific daily supplements to these muffins to keep up with your dietary requirements. I often add several amino acids into my muffins as well as some protein powder at times.
You can also get more recipes from Thenomrecipes.com who are obsessed with creating scratch cooking recipes that you will love.
If you'd like to get your hands on any cheap supplements like protein powders and amino acids, you can use Proform Fitness Voucher code Dealslands to ensure you get some of the best prices available.
Happy baking and enjoy!