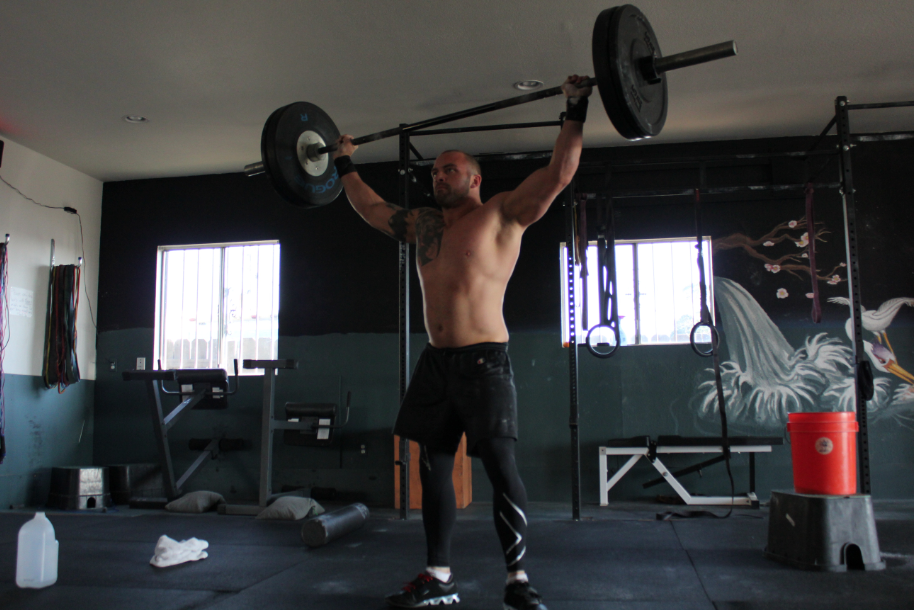 Josh Golden made worldwide headlines in the CrossFit community a few weeks ago, after his score for 13.2 of the 2013 CrossFit Open was rejected.
The 30 year old, who finished 73rd overall in last year's Open, submitted a score of 387 reps for the week two workout, which was the equal best score in the men's division.
However, questions marks on the validity of the workout started surfacing after a video of it started to circulate on social media.
A day later, CrossFit HQ contacted Golden via email, telling him his score had been rejected for not meeting the proper movement standards.
Since then, two other athletes, Ben Garard and Danielle Sidell, have also had their scores rejected for 13.2.
While Golden, and his 13.2 workout, have been the talking point of the CrossFit community over the past few weeks, we have heard little from the man at the centre of the controversy.
This week The Rx Review caught up with Josh Golden, to find out his thoughts on his 13.2 workout, what the backlash has been like so far, and whether or not he can see a future for himself in the sport of CrossFit.
Well first of all Josh, how are you feeling about the whole thing?
You know, a little bit over it all this year. A little depressed, a little upset, disappointed. I mean all those feelings.
So what happened during the workout? Were you aware of the movement standards before you tried it?
I just didn't really think too much about it. I didn't even review the standards on that thing. With the shoulder to overheads, somebody told me just before the workout to try to do ground to overhead in the first one in one whole movement, and I didn't even think about it. I don't know why, but I just did it.
That was the second time I'd done the workout too. I wasn't even going to do it that day but my clients were urging me on.
How did you find out your score for 13.2 was rejected?
They (HQ) just emailed me. Just telling me my score had been rejected.
Did you try to appeal and plead your case to HQ?
Yeah but they just rejected it all. I had another video where I did 380, but they were like it's just too late.
I think they just got so much negative response on the Internet that they were trying to make an example.
Unfortunately it means we won't be seeing you compete at Regionals this year. But heading into the Open, what were your expectations for the 2013 CrossFit season?
Last year's Regionals was my first competitive event, so I wasn't really ready for the actual competitions side of it. I finished 20th and everything that could have gone wrong went wrong. My nutrition was bad, I was in the sun all day and I just didn't know how to do a competition.
So I spent the whole year doing as many competitions as possible to get ready for Regionals and I had no doubt I'd be going to Regionals, and finish at least top 10. That was what I was aiming for and that's what my hopes were.
Getting back to the workout, do you think you, Ben Garard and Danielle Sidell (all of whom had their scores rejected) were the only ones who didn't do the workout correctly?
I knew when that workout came out, one of the first things I said was that people were going to be cheating these movements like crazy. I mean deadlifts, no one ever extends the whole way. I've gone to a lot of competitions and you see it all the time. Even (Annie) Thorisdottir was crushing the bar on the opening video.
And then shoulder to overhead, everyone's jerking, or going underneath it. I was doing strict press just so my knees would be locked out, but I was doing them just below my chin instead of all the way to my shoulders. It was an error on my part. But two inches wouldn't have made a difference for me. I mean I could have gotten maybe 10 reps less doing that workout more correctly.
It was just a shame that I didn't have a chance to do anything about it.
Can you understand where HQ is coming from?
I understand where they are coming from, but the thing that disappoints me the most from HQ is that they took away our gyms entire ability to judge during the Open, and that has been such a let down for everybody.
Everybody has had to go to other CrossFit gyms and some of the people are like 'we're not leaving the gym, we'll just record the workouts'. Four people weren't able to get their videos up in time, or something went wrong, and it just ruined their whole year. It's just sucked to have to see all that.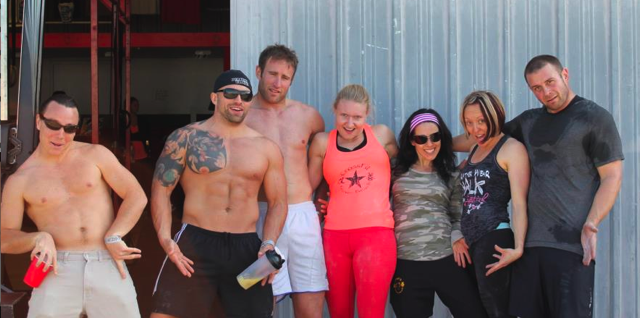 We see your still doing the Open workouts, even though you won't be eligible for Regionals this year.
Yeah I'm still doing it. My score can go towards the team, but it's pretty much over for me now this year.
So you could still make it to Regionals as part of a team?
They said I can still compete as part of the team, I think. But with that score (13.2) being rejected, we're close, but we're five spots away from making it, so it's going to be hard.
And you're continuing to post some big scores this Open, even after your 13.2 score was rejected.
I mean it's a shame because that last one I did, 13.4, I got like 126 on it. So that's another top score (3rd) in the world and I'm not even able to do anything about it. I'm over it, but the worst thing for me was the gym credibility, and the out-lash by the public.
What sort of 'out-lash' did you experience?
Man, people were so lashing out about everything before I even got to say anything. I mean, I wasn't trying to cheat. I put a video up; I wasn't trying to hide anything. But people were so malicious on the Internet, I mean trashing us and trashing the gym. It was pretty crazy.
Does it upset you reading all the bad comments about you and your gym?
As far as I'm concerned all the people that are writing negative things, they are just sitting there consuming themselves with something that has nothing to do with them. They're not affecting me in any way.
It just sucks to see CrossFit, which is meant to be a community, be so malicious towards me and my gym.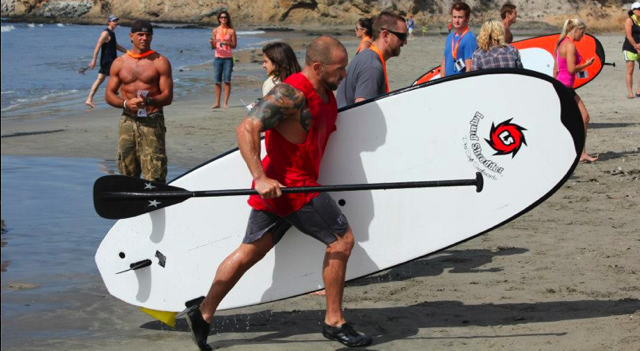 Have you had much support from the public?
Yeah I got a lot of people, mainly other athletes and gym owners, sending me emails. I mean people from all over the world, like Russia, Australia, everywhere, sending me messages telling me, 'hey man we are on your side, you got a bad wrap, hang in there, you're gong to kill it next year'. I got a lot of positive support so that was nice.
Has it made you question whether you want to continue competing in CrossFit?
A little bit. I would like for this to kind of maybe be a stepping-stone for HQ to find a better way of doing this. I'm not the only person out there who didn't do complete reps in the whole world. And the top three people weren't the only ones who didn't do it perfectly in the whole world. And they are taking everyone else's word for it.
As far as I'm concerned, there are just no standards by HQ, and they are talking about us going against the standards. If you're going to punish people then you need to have some way to make sure everyone is getting punished the same way.
Do you think it will discourage athletes from posting workout videos in the future?
Yeah that's what they're saying now, like no athletes are going to post videos from now on. I'm surprised Ben Garard posted a video after what happened with me. I felt almost in a way like he was being sympathetic to me!
Anything else you want to say?
Just thanks for supporting me, because I need all the support I can get right now.